About
Established in 1948, CABI's Swiss centre carries out applied scientific research and undertakes consultancy projects to support CABI's work on invasive species, knowledge for development and trade in many different regions around the world. Located in the scenic hills above Delémont in the Canton of Jura, it is the home base for experts and students from several different countries where they research and apply their knowledge.
CABI's centre in Switzerland has developed numerous relationships with research and development partners around the world, including national ministries, science institutions, universities, development cooperation agencies, and the plant protection industry.
Valuable links within Switzerland, including close ties with the Canton of Jura, have all been further strengthened by the country officially joining CABI as a member country which took place in 2000.
Our work in education includes a Masters of Advanced Studies course in Integrated Crop Management run with the University of Neuchâtel. We also offer student internships and graduate student training in collaboration with universities and other research organisations.
The scope of CABI's work at the Swiss Centre is largely divided into the following areas:
Biological control of invasive weeds and invasive insects
CABI's Swiss centre is a leading authority on the management of invasive weeds and arthropods using biological control.
Risk analysis and invasion ecology
As part of its work on invasive species, the centre assesses the risks and impacts of non-native species and develops methods and strategies to mitigate their risks.
This programme focuses on researching and recommending management strategies and policies to conserve and restore vital ecological services.
CABI's Integrated Crop Management (ICM) team implements sustainable agriculture and rural development projects around the world.
Masters of Advanced Studies (MAS) in Integrated Crop Management ICM
The MAS in ICM, jointly coordinated by CABI and the University of Neuchâtel, aims to help address today's critical agricultural and environmental challenges by offering a unique higher education programme.
Staff at our Swiss centre play a key role in coordinating the CABI-led Plantwise programme while also providing technical support and helping with implementation in target countries.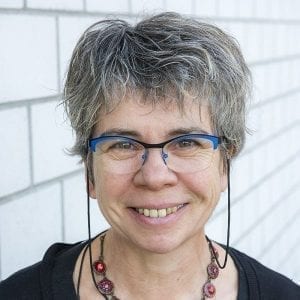 Country Director and Head Weed Biological Control
Rue des Grillons 1 CH-2800 Delémont, Switzerland
T: +41 (0)32 421 48 72
CABI - Switzerland
Rue des Grillons 1, CH-2800 Delémont, Switzerland
T: +41 (0) 32 421 4870
Documents
CABI Internships 2021
CABI internships available at the CABI Swiss centre in Delemont for BSc and MSc students.
Related projects
CABI Project
The yellow-legged Asian hornet, Vespa velutina nigrithorax, was first detected in central Europe in 2004 and has since established in many countries on the continent. This hornet is a predator of honey bees and other insects, threatening honey production, pollination services and biodiversity. With Switzerland facing the imminent invasion by the hornet, CABI was commissioned by the Swiss government to help with the preparation for the threat and the control of the first arrivals. This project aims to establish a monitoring system for the early detection of the Asian hornet, determine control strategies and use climate modelling to predict where in Switzerland the insect might settle.
Start:31/01/17 -End:31/12/20