Through our work with donors and partners, we are helping to manage the spread of invasive species, a problem that costs the world almost 5% of global gross domestic product or an estimated US$1.4 trillion per year
Millions of the world's most vulnerable people face problems with invasive weeds, insects, plant diseases and animals, which fundamentally threaten the economic growth supported by sustainable development.
Invasive species disproportionately affect vulnerable communities in poor rural areas, especially in developing countries, which depend on natural resources, healthy ecosystems, trade and tourism for their livelihoods.
Recognising the urgent need for action to protect development and economic growth, we are tackling invasive species around the world. Through a range of projects, knowledge tools and our Action on Invasives programme, we help protect livelihoods and the environment.
We have worked on invasive species for over 100 years, developing practical ways of tackling the biggest threats. Our scientists are world leaders in biocontrol research – an approach that uses invasive species' natural enemies, like insects, to control their spread.
We produce a range of dedicated knowledge tools on invasive species. These include information on how to prevent the spread of invasive species, how to detect outbreaks and best practice solutions for controlling invasives.
Our invasive species expertise in more detail
Through its global Action on Invasives programme, we are developing and implementing solutions for invasive species around the world, helping to protect 50 million poor rural households.
As experts in biocontrol (the use of living organisms, such as insects or pathogens, to control pest populations), we help farmers control crop pests in order that they can grow more and lose less.
The Invasive Species Compendium is open access and designed to support the work of everyone faced with the identification, prevention and management of invasive species around the world.
CABI has expertise in the prevention, early detection and eradication, and management of invasive species, in centres around the globe including our Swiss centre.
Read about the variety of work CABI delivers, and the difference we make
Explore our database of recent projects from around the world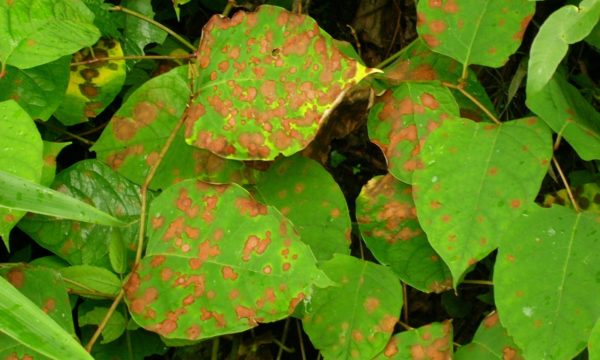 Japanese knotweed is a highly invasive weed that impacts severely on native biodiversity and local infrastructure in its introduced range. Whilst chemicals are currently used to control the weed, this approach is costly and unsustainable. Biological control is an alternative method. The damaging leaf-spot fungus, Mycosphaerella polygoni-cuspidati, which attacks the plant in its native range was found not to be suitable as a classical biocontrol agent. However, the pathogen is considered to hold potential as a mycoherbicide. The aim of this project is to undertake proof-of-concept research into a potential mycoherbicide, in collaboration with the private industry.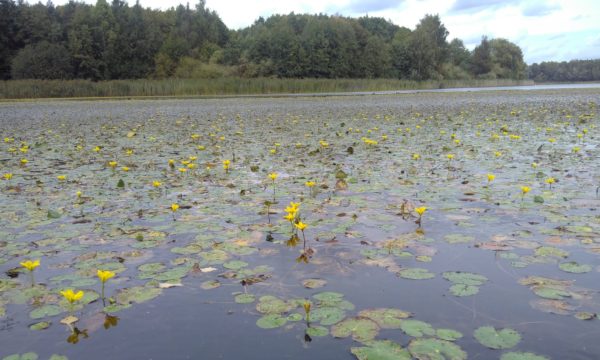 Yellow floating heart, Nymphoides peltata, was introduced in North America in the late 19th century as an ornamental plant. Since its introduction, it has steadily spread and been repeatedly introduced across the United States and parts of Canada. Where introduced, yellow floating heart can outcompete native vegetation and phytoplankton, and reduce oxygen in the water. In this project, CABI is helping to identify which area(s) in Eurasia Nymphoides peltata was introduced from to North America and is conducting surveys for potential European biological control agents.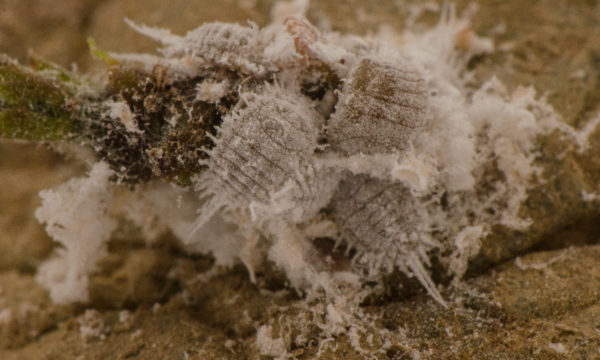 A new invasive pest of particular concern to Switzerland's orchard industry is the Comstock mealybug, Pseudococcus comstocki. Originating from Asia, the Comstock mealybug was first detected in 2016 in fruit crops of the Swiss canton of Valais. Following its detection, the mealybug has caused significant local economic damage to apricot, pear and apple production, especially during 2018 and 2019. Chemical control is one way of helping to fight the pest but it has produced mixed, and often, insufficient results. Biological control is another method and this project, therefore, aims to develop a sustainable and environmentally friendly, biological control method for the Comstock mealybug.
Papers and other publications that we hope you find enlightening