About
South Asia is agriculture-oriented – more than 50% of the population is engaged in agriculture as its primary occupation. The region produces some key food security crops, and is responsible for feeding a significant proportion of the world.
CABI's centre in India works to improve the lives of local people and communities in the region, through a variety of methods. It helps smallholder farmers to improve the quality and quantity of their crops, enabling them to achieve better prices, and works to increase opportunities for trade. It also provides training and access to knowledge for farmers that will help them to improve crop quality whilst safeguarding the environment.
Specific programmes include the regional implementation of CABI's global Plantwise initiative, which aims to help farmers lose fewer crops to pests and diseases, and thus increase their yields.  The use of safe biological controls is encouraged, and trained extension workers hold free advisory plant clinics for farmers in the local area.
The centre collaborates with a number of public, private and governmental bodies across the region, to enable the effective and efficient implementation of programmes, and to enable impact to be studied. Work so far has yielded tangible economic and social benefits for the local communities, as well as the environment.
Future aims include the establishment of a sustainable CABI presence in each country of the region, and attracting sustainable investment funding for the centre's various agriculture and environment initiatives.
Contact us: CABI Publishing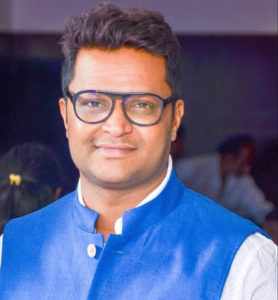 CAB International – CABI is a leading publisher of agriculture, veterinary, environment and public health products across India and South Asia, including CAB Abstracts, to support all 160+ ICAR institutes, agricultural universities and corporates in their research and continuing education.
CAB International – CABI's direct publishing sales operations were established in India in Oct 2009 to service institutional and academic subscribers, distributors, corporates and partners across South Asia and is headed by Mr Tirumal Rao. T: +91 9866 000357 Email: t.rao@cabi.org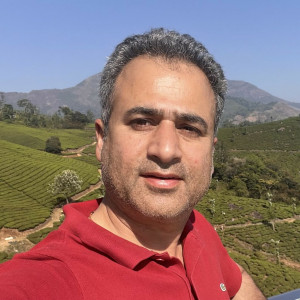 Acting Regional Director, South Asia
CABI, 2nd Floor, CG Block, NASC Complex, DP Shastri Marg, New Delhi - 110012, India
T: +91 9910182288
CABI - India
2nd Floor, CG Block, NASC Complex, DP Shastri Marg, Opp. Todapur Village, PUSA, New Delhi - 110012, India
T: +91 (0) 11 2584 1906
Centre News & Blogs
CABI News
22nd November 2023
Related projects
CABI Project
Healthy soil is critical to the growth of nutritious food and to farmers' livelihoods. However, declining soil health is causing low productivity which leads to unstable food security and incomes. National systems can help farmers by sharing data and information on soil health which can then be used to make more informed decisions about agricultural practices, helping farmers produce healthier crops. This project aims to facilitate better data-driven decisions within the investments of Bill & Melinda Gates Foundation (BMGF) Decision Agriculture and the national systems in which the investments operate.