Seeing is Believing - empowering farmers with smartphone imaging
Many farmers in the northern Indian states of Haryana and Punjab still rely on inefficient agricultural practices that are ill adapted to climate change. Data can help them. Customised advice, based on localised weather and soil data, pests and diseases, as well as input availability, can improve management practices, productivity and profitability. In this project, farmers will provide images taken from their smartphones to strengthen this advice and help farmers make timely decisions.
Expertise
CountriesIndia
Duration
Start: 01/10/2017
End: 30/09/2018
Project Overview
So, what's the problem
Together, the states of Haryana and Punjab contribute 20% of the nation's grain for food, so it's vitally important that farmers here can grow as much as possible. But many issues affecting crop growth exist, including pest and disease damage, leading to declining profits for the farmer and ultimately the food security of the nation.
Many millions of farmers around the world depend on accurate crop forecasting information to improve the quality of their crops and better manage their land and existing personalised messaging services already help many farmers grow better crops. However, potentially very useful information on what farmers actually observe is being missed, such as the colour and texture of the crop and how it grows over time.
What is this project doing?
Remote sensing technology has been used for a while, but we are undertaking a pilot project to see whether using farmers' own camera data can provide the agricultural services they need.
We believe that real-time crop images from farmers' smartphones will strengthen agricultural advice in four ways:
Visible characteristics will provide more information, allowing agronomic experts to target individual messages.
The tangibility and ease of a picture-based approach will encourage farmers to take-up the advice.
Collected camera data can be stored and organised in a systematic way for different types of plots, weather conditions and practices, empowering both farmers and experts to detect patterns of how they relate to crop growth.
A clear business case exists, as insurers have started to use camera data to assess crop damage, and are keen to work with advisory services.
We hope that by providing personalised agricultural advice not only based on localised information but also on visible crop characteristics, we will aid agronomic advice and empower farmers to optimise their decision-making.
Key Activities:
Our implementation plan for the pilot phase focuses on proving the concept in Haryana.
CABI's own flagship Direct2Farm (D2F) programme has developed tools to give personalised agricultural advice on a variety of crops to farmers.
This  uses several ways of communicating including text messages, Interactive Voice Response (IVR), short videos plus the ability to contact local experts for personalised advice.
The resulting two-way communication supports farmers' ability to make decisions on how to best manage their land.
The proposed study will focus on selected crops and train local experts to track visible plot characteristics over time by using a stream of pictures from farmers.
We will work with farmers who have picture-based insurance coverage through a product that is offered by HDFC Ergo insurance company in partnership with  the International Food Policy Research Institute (IFPRI).
---
---
Project Manager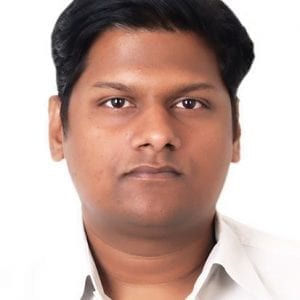 Project Manager - Mobile
CABI, 2nd Floor, CG Block, NASC Complex, DP Shastri Marg, New Delhi - 110012, India