Through the creation and application of digital technologies, CABI brings science-based agricultural knowledge to millions of smallholder farmers helping to increase their yields
The vast majority of smallholder farmers have little access to agricultural information or public 'extension' farming experts. There are just two public extension agents per 10,000 farmers in India and four per 10,000 farmers in Tanzania.
Digital development can help bring practical agricultural knowledge to smallholder farmers and help them grow more healthy, nutritious and profitable crops. Technology also makes the agricultural sector more attractive to young farmers and helps us to target and reach more women farmers.
Using its expertise in digital development, CABI helps transform smallholder farmers' livelihoods turning data and science-based knowledge into practical information that addresses their real needs.
Our work in digital development includes the creation of knowledge portals such as the Plantwise Knowledge Bank and the Invasive Species Compendium, as well as apps and mobile phone services that bring agricultural knowledge to smallholder farmers.
Our data-driven development work includes the PRISE pest forecasting system, and the creation of tools such as digital data collection to support project work.
Our digital development expertise in more detail
Information and evidence: We provide access to scientific information to farmers, practitioners, and policy makers, tailoring formats and channels for each audience. Access to information is no longer enough – we deliver data and add value and interactivity.
Data-driven development: We develop tools and research partnerships and data-driven approaches to sustainable development. Our core strengths are data-driven decision support tools, geospatial modelling, data policy and linkages to end users.
Tools for data collection and communication: We develop and deploy ICT tools for two-way communication among farmers, extension staff, experts and other relevant groups. We meet users where they are, on the platforms they use, automating our interactions as much as possible.
For more information and enquiries about our expertise in digital development and knowledge management, please get in touch.
Read about the variety of work CABI delivers, and the difference we make
Explore our recent projects from around the world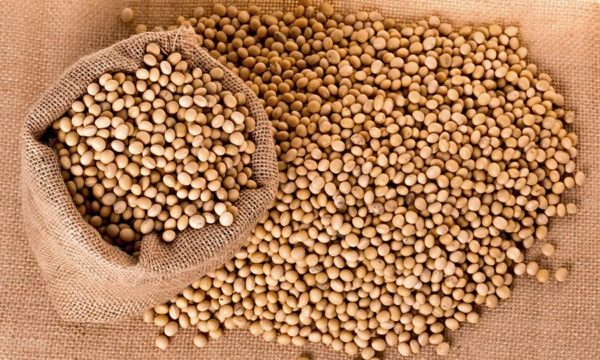 In Kenya, soybean is a key crop in helping to improve livelihoods and nutrition. However, production only meets 10% of the market needs due to the effects of poor agricultural practices and pests and diseases. To address these issues, this project will provide a frontier system that integrates Earth Observation technology, pest modelling and best-practice approaches in agricultural extension to increase soybean productivity and quality. The project aims to reach 30,000 farmers, of which support will be given particularly to women farmers in helping them to engage with this high-value commodity, access local markets and improve their livelihoods.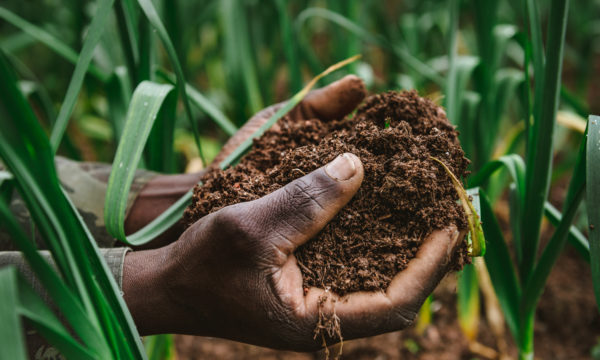 70% of Rwanda's population rely on agriculture for their livelihoods. However, productivity has been severely compromised by a lack of crop and soil-specific fertilizers and soil erosion. Real-time, reliable, soil and agronomy data can inform farmers, helping them to make the best decisions for their land, but this data is currently not shared between stakeholders. The Government's Rwanda Soil Information Service will provide a centralised resource for in-country actors to better understand the state of soils in Rwanda at a local level. CABI's integral role will be to lay the foundations of a modern soil information system that will rationalize the costs of obtaining high-quality soils data. Working on the basis of FAIR (Findable, Accessible, Interoperable, Reusable) data principles will ensure that legacy and new investments in soil research maximise their potential and result in better decision-making for Rwandan farmers and their soils.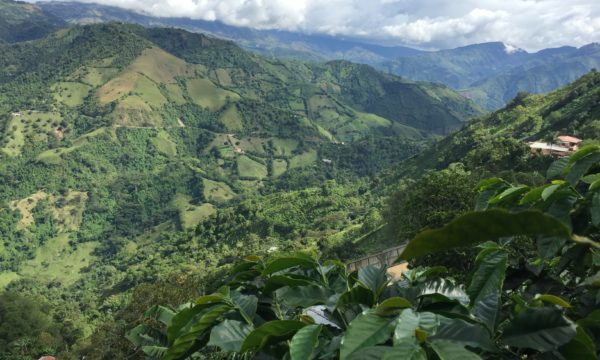 The coffee berry borer (CBB) is the most serious coffee pest, worldwide, causing crop damage in excess of $US500 million, annually. In Colombia, 75% of coffee crops are affected by this pest, where it directly damages coffee beans, destroying the taste and making the beans unsaleable. Furthermore, climate change is enabling the wider spread of CBB, especially at higher altitudes. To overcome losses, the trend amongst farmers is to intensify their activities and expand growing areas. CABI and partners are producing an alert system that uses climatic data and remote sensing technology to give farmers advance warnings of CBB surges, allowing them time to access and apply controls. Biopesticides will be profiled by CABI and relayed into the alert system to further advance the farmers' abilities to select the right product, at the right time. Women farmers are also integral to the project and to on-farm decision-making but a lack of access to information reduces their participation. This project will focus on overcoming gender disparities in coffee farming.
Papers and other publications that we hope you find enlightening