With a growing population and rapid changes in the global environment, a thorough understanding of ecosystems is critical to managing natural resources in a sustainable way.
Ecosystem research addresses the complex interactions between living organisms, the physical environment and human societies. This work is key to a better understanding of how we can conserve biodiversity, ecosystem services and promote human well-being. The health of humans, animals and plants depends on a healthy environment.
What we offer
CABI's ecosystems research focuses on assessing the interactions between species and the environment.
We offer research support to understand the factors underlying ecosystem degradation and the links with human well-being. We then develop methods that help conserve or restore biodiversity and ecosystems.
We also work in both temperate and sub-tropical climates to understand and mitigate the impacts of biological invasions on ecosystems and the services they provide for humans.
The sustainable management strategies we develop and implement contribute to the conservation or restoration of healthy ecosystems.
Besides our research and implementation activities, we also provide advice to policy-makers in Switzerland, the rest of Europe and Africa.
The team working at CABI in Switzerland is led by Dr Urs Schaffner and includes two research scientists. In addition, a number of PhD and MSc students join the team during their thesis work. We also work closely with research institutions all over the world, including Africa, Asia, North America and Europe.
Contact: Dr Urs Schaffner. Head Ecosystems Management.
Project highlights
We are currently working on projects addressing grassland conservation and restoration, the environmental and socio-economic impact of invasive species and integrated weed management. Project highlights include:
The 'Woody Weeds' project (woodyweeds.org) aims to quantify the effects of woody invasive alien species on biodiversity, ecosystem services and human well-being in Eastern Africa and to mitigate their negative impacts. After two years of research, the first research outputs are now being produced and disseminated.
In 2017, we started a new project that aims to develop integrated weed management solutions across Europe. Our role in the project includes the integration of biological control in integrated weed management using Rumex spp. weeds as a model system.
A global assessment of the environmental impacts of invasive plant species. Interest in the project outputs remains high. The two main publications (Vila et al. 2011; Pysek et al. 2012) have already been cited more than 1,000 times.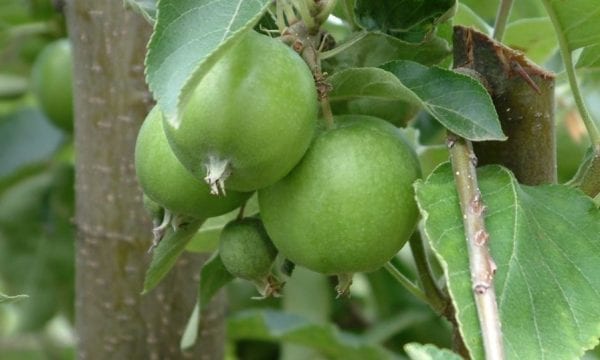 A European biological control agent may help control an exotic pest of apple trees in western Canada. Damage from the apple leaf-curling midge in eastern Canada was effectively reduced by introducing a European natural enemy, Platygaster demades, in the 1990s. The pest arrived in British Columbia more recently, where releases of P. demades are now being considered. First, however, the identity of P. demades needs to be confirmed with molecular tools and its host range defined.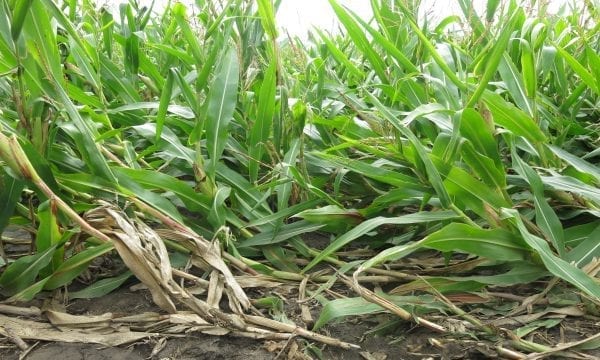 The western corn rootworm is a major invasive maize pest in North America and Europe. The phase-out of certain pesticides means control options are increasingly limited. New technologies are being researched in collaboration with five French partners. Using field surveys and candidate gene searches through database-mining, we are investigating bacterial proteins with insecticidal effects. Promising strains are then screened in vitro to develop biopesticidial or biotechnological control options.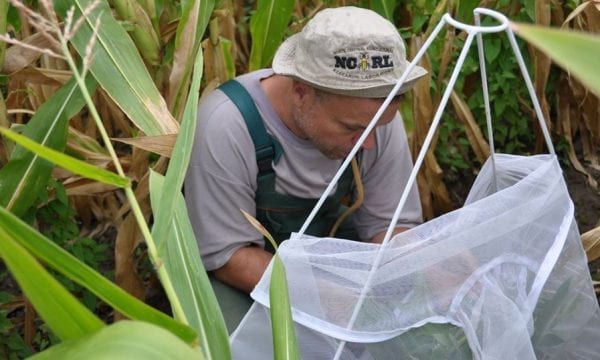 The western corn rootworm is a destructive pest of maize. Most damage is caused by larvae feeding on the roots, which becomes apparent when plants lodge. Drawing on some 15 yearS experience as a research and development partner on corn rootworms, CABI has become a key service provider for field surveys, laboratory and field research on basic ecology and management of the pest, rearing including supplying eggs for research, and writing support.