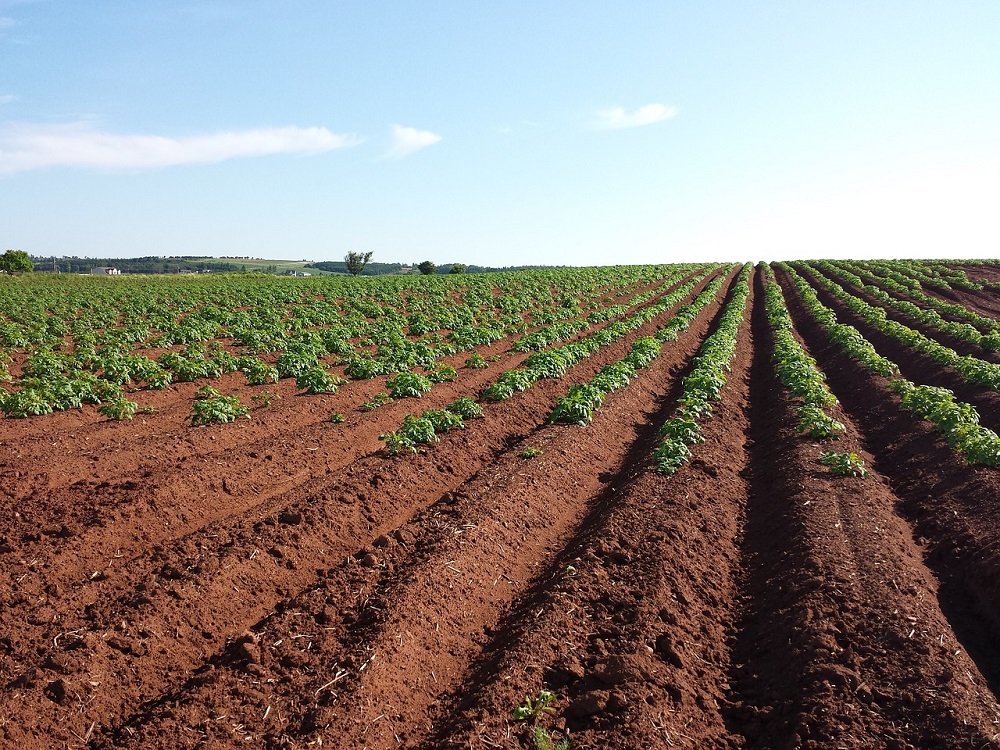 CABI is to share its expertise as part of a new £10m centre with a mission to create a green revolution in agriculture as well as rescuing threatened species and restoring natural habitats.
Dr Matthew Ryan, Curator, Genetic Resource Collection at CABI, has today welcomed news that the £10m Leverhulme Centre for the Holobiont will draw upon CABI's expertise in the microbiome, biocontrol and collections to help facilitate research which will map the associations between microbes and higher organisms, creating a holobiont 'tree of life.' This will track which microbes live with which hosts and highlight patterns across nature.
'Holobiont' is a term given to a larger organism, such as a human, animal or plant, and its associated community of microbes. Many of these microbial communities, often called 'microbiomes', are relied upon by the host organism, for example the 'good bacteria' that live in our guts and keep us healthy.
CABI will work, as part of the 10-year project, with a network of scientists from Imperial College London, Wellcome Sanger Institute, the EMBL's European Bioinformatics Institute (EMBL-EBI), the Natural History Museum, Royal Botanic Gardens Kew, the Rosalind Franklin Institute, the Mary Lyon Centre, ZSL London Zoo, and the Tara Oceans Consortium. The project will be led by Professor Tom Bell of Imperial College London.
CABI will draw upon its expertise gleamed from decades of research into invasive species and their associated microbiota and CABI's CABI Culture Collection of 30,000 living strains from 142 countries, of which 90% are unique.
CABI is already part of the UK Crop Microbiome Cryobank (UK-CMCB) to safeguard future research and facilitate the sustainable yield improvement of the UK's six major food crops including barley, oats, oil seed rape, potato, sugar beet and wheat. It is hoped that this BBSRC project, which joins researchers from Rothamsted Research, Scotland's Rural College (SRUC) and the John Innes Centre, in developing a 'Noah's Ark' of UK microbes from crop systems will also feed into the research conducted at the Leverhulme Centre for the Holobiont.
Dr Ryan said, "The work that we will conduct in partnership as part of the new Leverhulme Centre for the Holobiont is vital in understanding the many microbial communities within the human, animal and plant world.
"This is particular poignant in respect of agriculture and the need for greater food security where creating new sustainable ways of growing crops – without an overreliance on fertilizers and pesticides – is increasing the imperative amid the challenges of climate change."
Plants combine with microbes to form unique holobionts, largely through cooperative microbes (fungal mycorrhiza and symbiotic bacteria) in their roots that take in nutrients from the surrounding soil and pass them to the plant. The scientists believe that mapping these holobionts could help to manipulate them, enabling crops to increase nutrient uptake to reduce fertilizer use, or to better arm them against pathogens and pests reducing the need for pesticides.
Dr Marion Seier, Senior Plant Pathologist; Team Leader – Invasive Species, UK, at CABI, said, "CABI is delighted to be part of a team of researchers across world-renowned research institutions where expertise can be shared to help better understand holobionts that can not only help us feed the world through sustainable agriculture but also help avoid potentially catastrophic declines in biodiversity driven by invasive species."
The new Holobiont centre is one of three new Centres funded by the Leverhulme Trust. These also include the Leverhulme Centre for Nature Recovery and the Leverhulme Centre for Life in the Universe.
The competition was designed to encourage original research which would establish or reshape a significant field of study and transform our understanding of an important topic in contemporary societies. The Trust encourages research which is fundamental or curiosity-driven, multi-disciplinary, and often higher risk.
Professor Anna Vignoles, Director of the Leverhulme Trust, said, "Leverhulme Trust Research Centres will, as they say, shift the needle on a particular topic. These centres are bold, interdisciplinary and embrace novel approaches that will reshape or establish a field.
"The round was extremely competitive and the Trust Board is delighted to announce it will be funding three new centres that are tackling vitally important issues relating to environmental sustainability and seeking answers to questions that humans have long asked but not had the means to answer, such as is there life elsewhere in the universe."
Additional information
Main photo: CABI will work in partnership to help create new crop holobionts that are more efficient, rather than focusing just on the crop plant or the microbes alone (Credit: Pixabay).
The Leverhulme Trust published a press release in relation to this story which can be read here.
CABI Bioscience Services
CABI is a leading provider of microbial and molecular services. We are committed to delivering applied biology solutions and our team of experienced scientists have the knowledge and expertise to help solve problems in agriculture, research, environment and industry.
Find out more here.