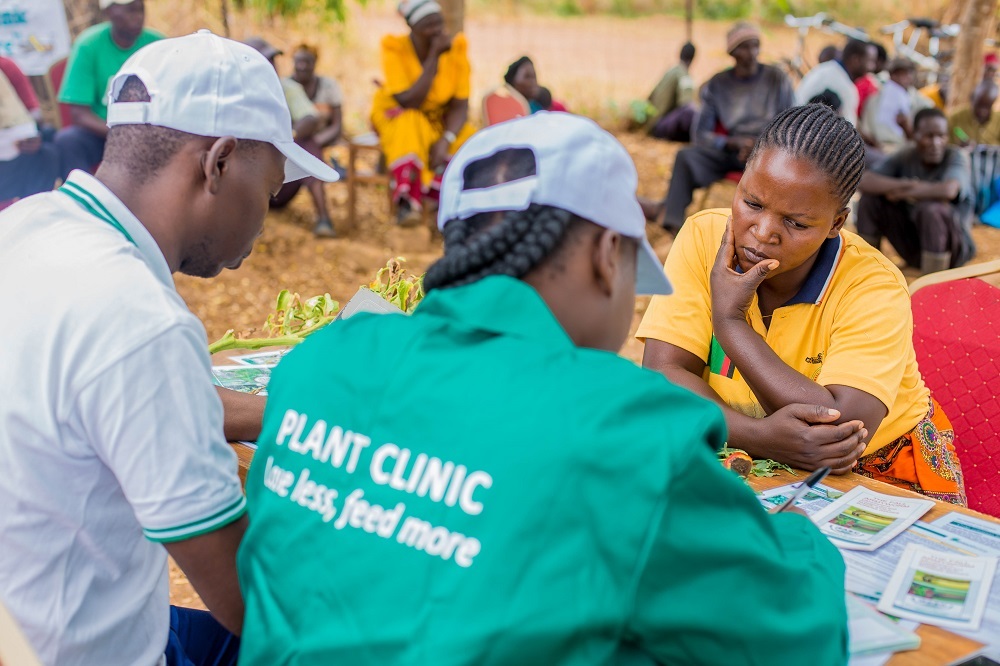 CABI's Member Countries will play a key role in creating and implementing the organization's new three-year Medium-Term Strategy 2023-25 (MTS), which will focus on addressing the biggest challenges facing humanity, including poverty, hunger, climate change, gender inequality and biodiversity loss.
Dr Daniel Elger, CABI's CEO, told a virtual meeting of the 402nd Executive Council held on Thursday March 3, 2022– which includes representatives of all CABI Member Countries – that a recently concluded Stakeholder Survey and three forthcoming regional consultations scheduled for April and May provide an important opportunity for Member Countries to shape the new MTS. This will ultimately look to improve the food security and livelihoods of millions of smallholder communities around the world.
The Executive Council, which convenes each year as a key part of CABI's governance, heard that the regional consultations covering Africa, the Asia-Pacific and the Americas and Europe will precede CABI's triennial Review Conference of Member Countries in September, where the draft MTS will be considered prior to final approval by Executive Council.
Welcoming representatives from many of CABI's 49 member countries, Dr Lutz-Peter Berg, Chair of Executive Council, noted the good progress made on CABI's International Development work during 2021. This included the launch of the new global programme PlantwisePlus and more than £11m in funding won to support 132 projects.
CABI's Knowledge Business was also highlighted with full-year sales from CABI's publishing activities set to exceed their budget target. The Knowledge Business will continue to play a dual role, both as an integral and vital contributor to CABI's mission and as a source of profits that CABI can re-invest in its international development work.
Dr Elger highlighted that, during 2021, CABI had participated actively in a number of important global meetings, notably the United Nations Food Systems Summit (UNFSS) and COP-26. At the latter meeting, CABI's work on the CASA programme to mobilise climate finance was showcased by the UK Foreign, Commonwealth and Development Office (FCDO).
Dr Elger added, "Outcomes from these meetings will shape donors' future funding agendas and so provide an important context for our plans within the next Medium-term Strategy. Among obvious growing opportunities for CABI is the ever-increasing focus on climate adaptation and resilience in developing countries, a challenge to which many of CABI's core technical capabilities are highly relevant.
"Our Member Countries have a unique relationship with CABI and are vital in the creation and implementation of our mission. We look forward to working with them and other partners as we deliver our next phase of research, projects and programmes."
Among motions approved by Executive Council were CABI's Budget 2022-2024, and the election of the Executive Council Chair and CABI Board Observers.
Several Member Countries congratulated CABI on its good progress in 2021, and expressed keen interests in CABI's PlantwisePlus programme, CABI's significant efforts in the control of fall armyworm, and the development of the Crop App Index, as well as CABI's plan of new publishing products, particularly those around One-Health resources.
Additional information
Main image: A plant doctor advises a farmer on a crop pest problem (Credit: CABI).
Other relevant stories
Crop App Index paves the way for a smoother route to existing agricultural decision support tools
CABI study updates safer options for fall armyworm control in Africa
New PlantwisePlus programme launched to help farmers produce more and higher quality food