The Chief Executive Officer, Dr Daniel Elger, is responsible for managing CABI's affairs and is directly accountable to the Chair of the Board.
Rob Sloley as CABI's Chief Financial Officer is also a member of the Board.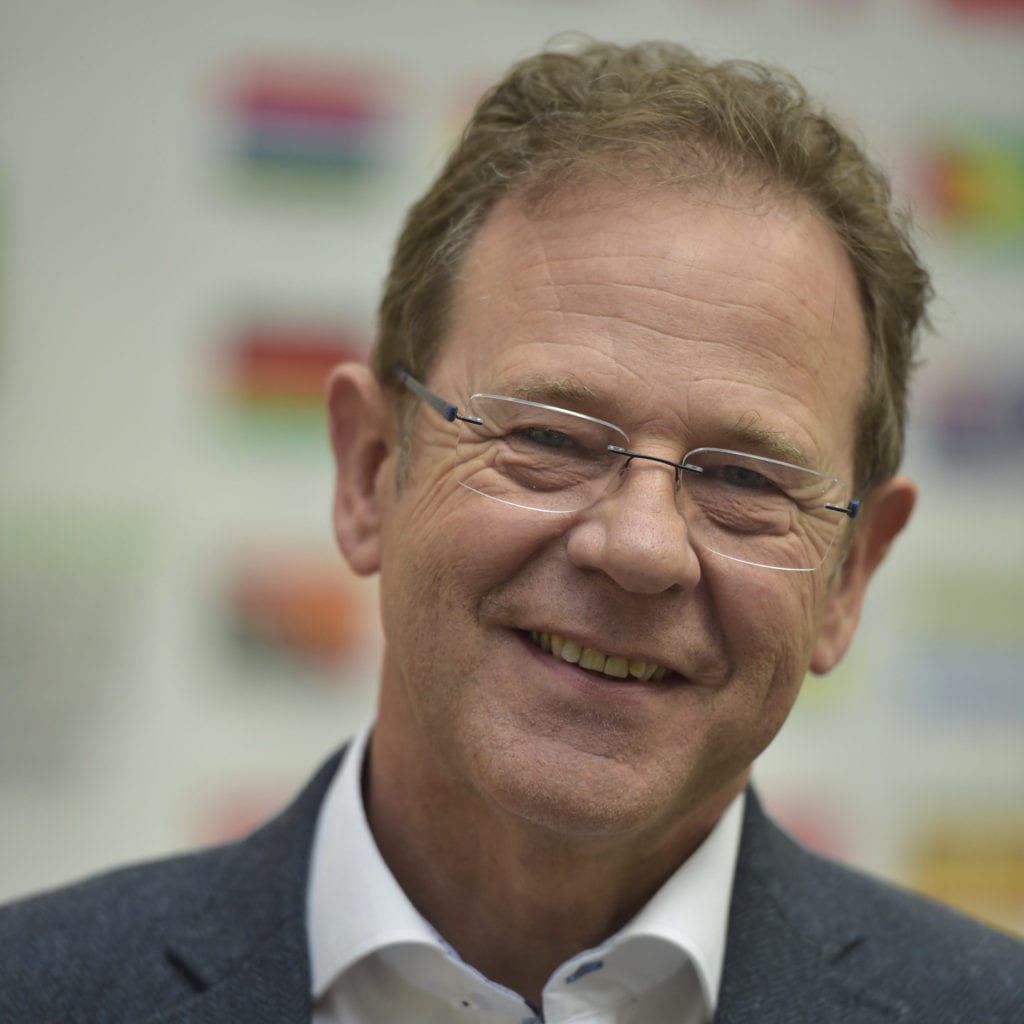 Roger Horton was the CEO of one of the world's largest scientific, technical and medical (STM) publishers until June 2017. He led the Taylor & Francis Group, the Academic publishing arm of Informa Plc., from 2003 to June 2017 having joined the board in 1995.  Previously, as Executive plc Director he floated Taylor & Francis on the Stock Exchange in 1998. During his tenure he oversaw a growth in turnover from £18m to £500m. He has also been a member of the Executive Management Committee at Informa, a FTSE 100 media company, with a turnover of over a billion pounds.
His talents as an accomplished team builder, speaker and motivator have seen him successfully leading in the digital transformation of analogue content for various publishing organisations in the UK and internationally. His contributions to the industry saw him appear in the Bookseller 100 most influential people in publishing for ten consecutive years and he was awarded the 'Outstanding Contribution' award by the annual industry meeting in 2017.
Outside of the professional environment he is a Visiting Fellow at the Cranfield Graduate School of Management, Cranfield University and was a director of an education based charity in Kazakhstan. He is a keen football fan, continuing to avidly support his boyhood team, and plays bass in a rock'n'roll band. He is married with two grown up daughters and lives in Henley on Thames, Oxfordshire.
Executive Council Chair: Vishnu Dhanpaul
His Excellency Vishnu Dhanpaul has served as High Commissioner for Trinidad and Tobago to the UK since August 2021. In a career spanning over 34 years, he previously worked in the public service of Trinidad and Tobago including as Permanent Secretary in the Ministries of Finance, Energy and Energy Industries, and Public Utilities.
HE Dhanpaul chaired several state boards, including the Airports Authority of Trinidad and Tobago, the National Investment Fund Holding Company and the Agricultural Development Bank of Trinidad and Tobago. He was the Alternate Executive Director in the World Bank Group from 2010-2012, and was also the President of the Tourism and Industrial Development Company and the first President of the Tourism Development Company.
HE Dhanpaul received a National Award in 2021, the Gold Public Service Medal of Merit. His studies at the University of the West Indies comprised an Executive Masters in Business Administration, postgraduate studies in Economics and International Relations and a Bachelor of Science degree in Economics.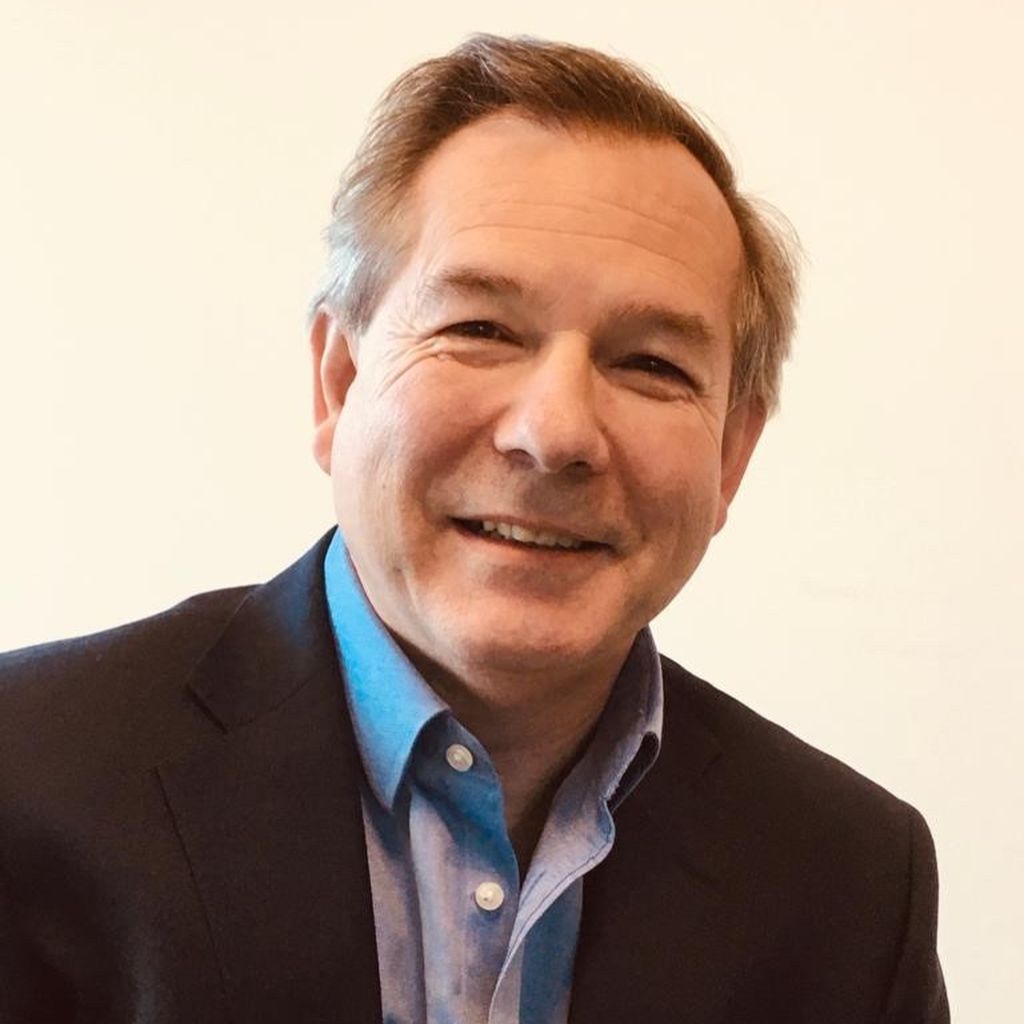 Christoph Chesher has over 38 years' experience in academic publishing and will retire in 2022 from his role as Chief Commercial Officer of the Taylor & Francis Group. He brings widespread skills to CABI's Board, including strategic management, contract negotiation, executive team leadership and publishing expertise in journals, open research, books and e-books.
His publishing career began in 1984 with Blackwell Science where he progressed to the position of International Sales Manager. He then joined Oxford University Press as Sales and Marketing Director for the Science, Medicals and Journals Division before moving to Routledge as Sales and Marketing Director. In 2008, Christoph became Group Sales Director for Taylor & Francis.
Christoph holds an MBA from the University of Birmingham as well as a Master of Letters: Publishing Studies from the University of Stirling. He has a long association with the Stirling Centre for International Publishing and Communication where he has been a guest speaker, external examiner, and more recently, Chair of the Industry Advisory Board.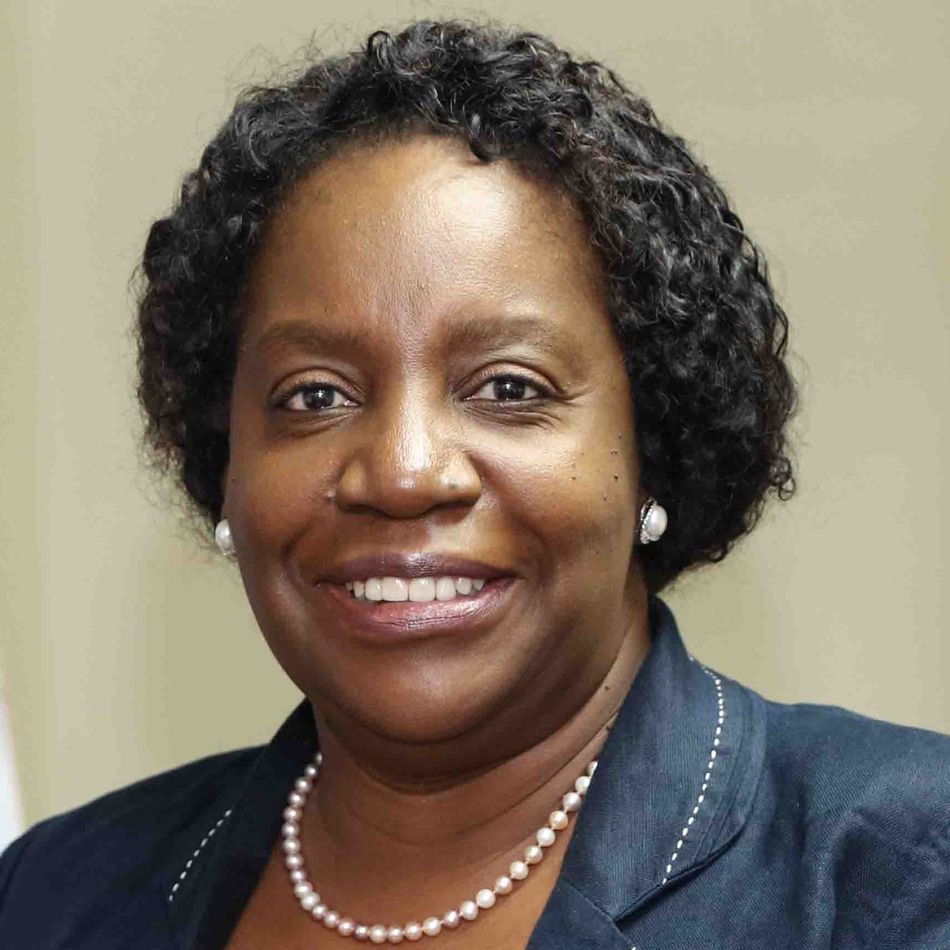 Chileshe Kapwepwe has served as Secretary General for the Common Market for Eastern and Southern Africa since 2018. Her experience in leadership, business and operations management in the public and private sectors spans more than 30 years. Chileshe brings to CABI a strong track record in leadership, business and operations management, and policy formulation and implementation. She has extensive knowledge in government, aviation, international trade, quality assurance, finance and economics.
Previous experience includes Executive Director roles at the International Monetary Fund and Deputy Minister and Nominated Member of Parliament at the Ministry of Finance and National Planning, Zambia. Other roles have included Managing Director of the National Airports Corporation Limited, Zambia and Contract Manager for Societe General de Surveillance.
Chileshe holds a Master's Degree in Business Administration from the University of Bath and is a fellow at the Zambia Institute of Chartered Accountants and the Association of Chartered Certified Accountants, UK. Chileshe has held several previous board posts, including Global Water Partnership SA, Zambia Revenue Authority and the Central Bank of Zambia.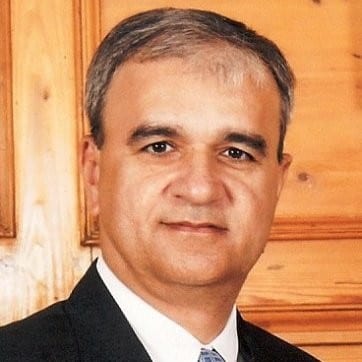 Akhter Mateen is a Non-Executive Director on the Board of Great Ormond Street Hospital's Foundation Trust in London, and is also a Non-Executive Director of an unlisted fmcg company that operates in India, the Middle East and Africa.  He is a Trustee of the British Pakistan Foundation.
Akhter retired from Unilever in 2012 after a successful career spanning 28 years. He led key growth initiatives in developed and emerging markets in finance leadership roles both as CFO/Regional Head of Finance and at corporate level roles in Mergers & Acquisitions. Latterly as Group Chief Auditor of Unilever he supported the Board and Audit Committee.
He holds an MBA from the University of Karachi.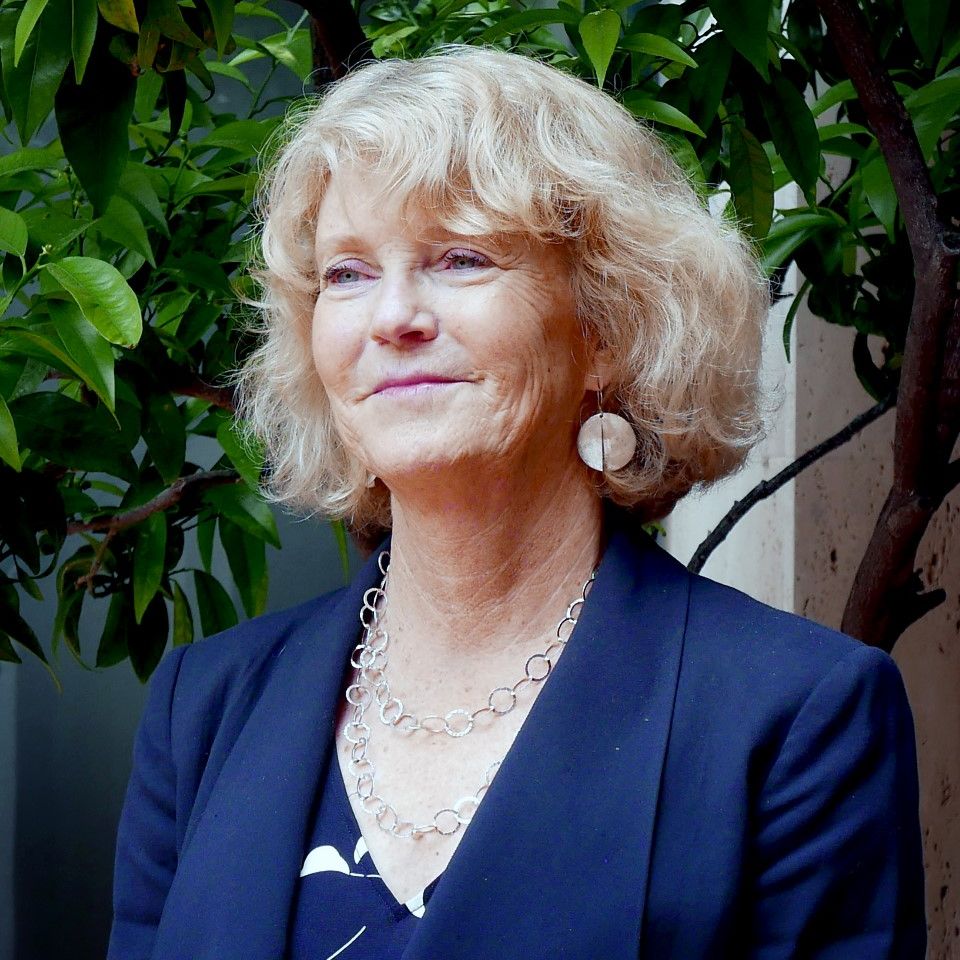 Ann Tutwiler is a Senior Fellow with Meridian Institute and a Senior Advisor to Just Rural Transition. She is the Chair of the Expert Review Committee of the Food and Agriculture Benchmark for the World Benchmarking Alliance that will evaluate 350 global agribusiness companies on their commitments and actions to achieve the Sustainable Development Goals.  Ann is also an advisor to ClimateAi, providing strategic advice and insight to start-up companies using artificial intelligence and information on future weather and climate change to help farmers and agribusinesses make better decisions and investments.
Ann was previously a board member for the International Water Management Institute, a member of Foodshot Global's advisory board, a Senior Advisor to SYSTEMIQ, and Chair of the Independent Steering Committee of the Water Land and Ecosystems Research Programme. She also served a six-year tenure as Director General of Bioversity International (2013-2019), where she developed transformational innovations to deliver scientific results at scale. Ann has also had senior roles at the United Nations and the U.S. Department of Agriculture.
She holds a Masters in Public Policy at Harvard University (1985), and later attended Harvard Business School on the Agribusiness Executive Education Program (1997), and has authored and co-authored over 50 selected publications. Ann was also a James Knox Batten Visiting Professor in Public Policy at Davidson College (2022).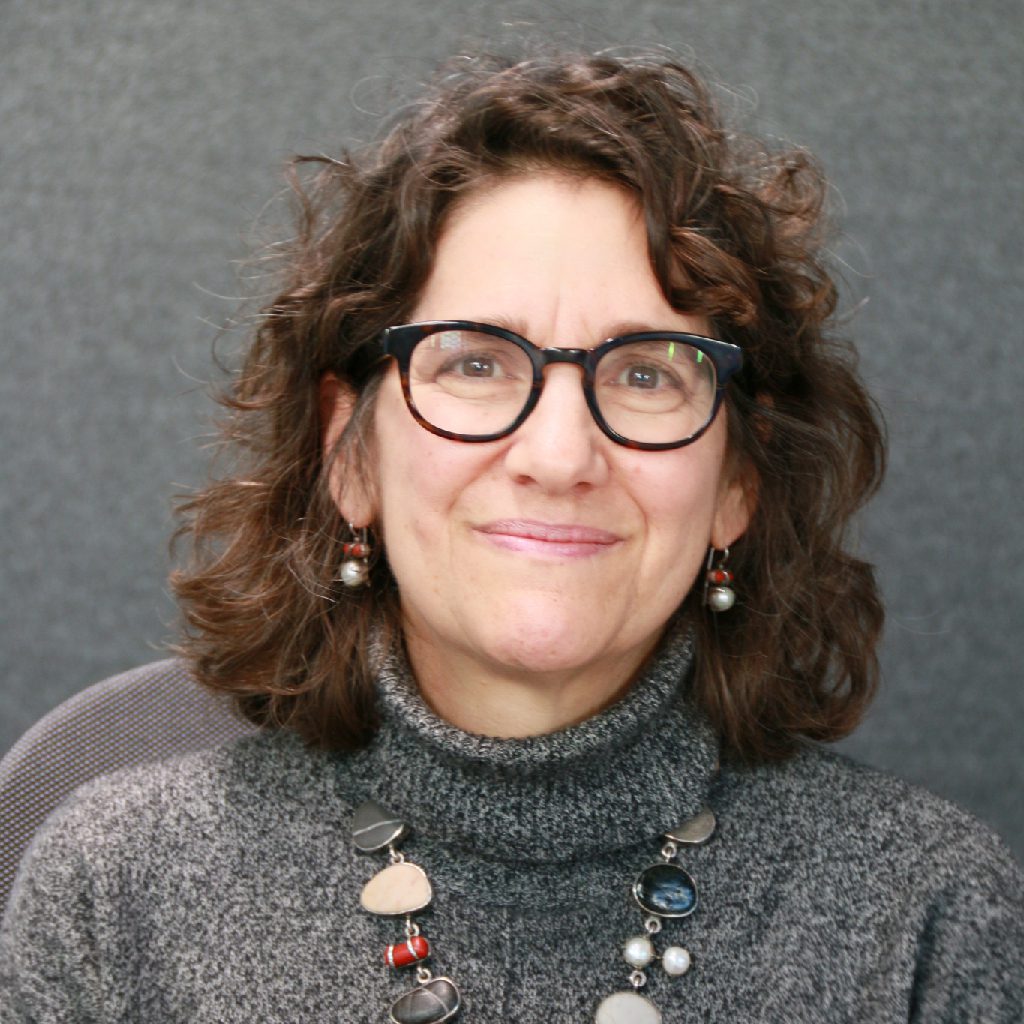 Marcy Vigoda is currently Director of the Scaling Up Nutrition (SUN) Movement Secretariat, a multi-stakeholder, multi-sectoral movement working with 65 member countries to end malnutrition in all its forms.
Marcy has more than 30 years of experience in international development and humanitarian assistance with the United Nations and civil society. From 2014 she served the UN Office for the Coordination of Humanitarian Affairs (OCHA) in senior roles, leading the development of OCHA's partnership agenda and driving system-wide resource mobilization, as well as high-level advocacy. She also served as Head of Office of OCHA Ethiopia and Senior Humanitarian Adviser in the Operations and Advocacy Division.
Prior to OCHA, Marcy held senior positions with CARE International across the globe, including Deputy Secretary-General in Geneva from 2010 to 2013. She has led and supported many multi-stakeholder partnerships, including with the private sector.
Marcy is a graduate of the University of Toronto, Canada (Master's Degree in Political Science) and holds a Bachelor's degree in Political Science from McGill University.