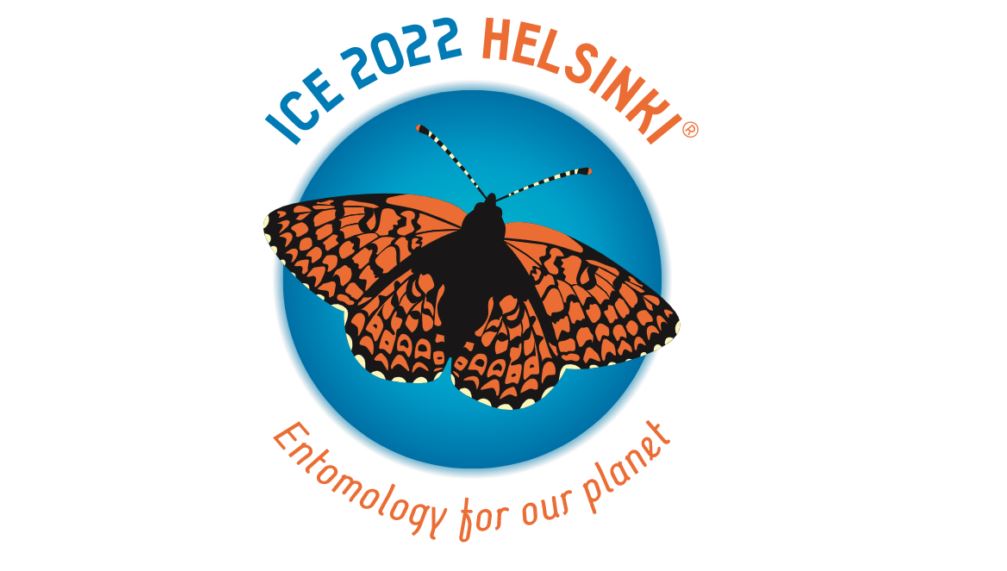 CABI fielded a strong team of scientists at the International Congress of Entomology – ICE 2022 Helsinki – which returned to Europe for the first time in 25 years and focussed on the theme of 'Entomology for our Planet.'
Dr Lukas Seehausen, Dr Yelitza Colmenarez, Dr Tim Haye, and Dr Philip Weyl were among some 3,000 scientists and researchers from around the world who attended the five-day event held this year in Helsinki, Finland.
Other CABI scientists who contributed to the presentations but were not in attendance at the event included Dr Hariet L. Hinz, Dr Marc Kenis and Dr David Smith.
The congress had been postponed due to the COVID-19 pandemic but returned this year as an in-person event and was held from 17-22 July at the Congress and Exhibition Center Helsinki (Messukeskus).
The researchers from CABI's centres in Switzerland and Brazil highlighted the importance of using more safer-to-use and environmentally-friendly biological control agents to fight a range of invasive species which costs the world an estimated US$1.4 trillion per year.
Knowledge shared included the latest research to sustainably control crop pests such as the brown marmorated stink bug (Halyomorpha halys), which attacks fruits and nuts in Europe, and, more generally, invasive arthropod species in Latin America which can affect coffee and cacao.
The ICE 2022 Helsinki chose the theme of 'Entomology for our Planet' in order to turn the spotlight on the crucial role of insects in maintaining and shaping our lives, and overall, life on earth.
Specific emphasis was placed on topics including entomology for a hungry, diverse, healthy and changing planet. The organisers also made the point of highlighting 'entomology with latitude' in that Helsinki is the northern most ever location for the congress at 60 degrees north – equivalent to Seward, Alaska, or Nanortalink, Greenland.
Thanks to the warm Gulf-stream, however, Finland enjoys (usually) warm and nice summers, and the world's northernmost agriculture (self-sufficiency in all key agricultural products). Also, insect life is adapted to the white nights (i.e., practically no night in the summer), which the delegates to the ICE 2022 Helsinki congress were invited to experience and to explore.
In respect of CABI presentations, Dr Hinz spoke about what makes a good classical weed biological control agent and also joined Dr Weyl in talking about the role CABI plays in building trust for sustainable access and benefit-sharing of biological control genetic resources. Dr Smith also contributed to this presentation but was not in attendance at the event.
Dr Hinz also joined Dr Weyl in highlighting – in respect of the classical biological control of weeds – the traits of agents and target weeds associated with control success.
In other presentations, Dr Haye shared his expertise on the brown marmorated stink bug and the control of this fruit and nut pest by its egg parasitoids from a worldwide perspective.
Furthermore, Dr Seehausen spoke about what makes a good natural enemy for classical biological control of arthropods. This was a presentation that also included expertise from Dr Kenis. Another talk also explored the question 'Are mixed Buxus stands more resistant to the box tree moth Cydalima perspectalis (Lepidoptera: Crambidae) than pure stands?'
Dr Seehausen also shared expertise on the classical biological control of the devastating invasive fruit fly Drosophila suzukii which attacks over 150 wild and cultivated fruits, including cherries, blueberries and strawberries, as well as the fruits of ornamental plants. This was also based on a presentation that included input from Dr Kenis.
Finally, Dr Colmenarez discussed the social benefits of biological control programmes of invasive arthropod species in Latin America as well as climate change strategies in Latin America as part of a resilient agricultural production system.
Dr Hinz, Global Director, Invasive Species at CABI, said, "Through our research and project work with donors and partners, we are helping to manage the spread of invasive weeds, insect, plant diseases and animals, which have serious negative impacts on the environment, human and animal health and livelihoods.
"The ICE 2022 Helsinki congress gave CABI the opportunity to share its expertise in this field with other leading researchers – particularly in the use of safer-to-use and more environmentally-friendly biological controls as sustainable alternatives to chemical pesticides."
Additional information
Invasive species
CABI has worked on invasive species for over 100 years, developing practical ways of tackling the biggest threats. Its scientists are world leaders in biocontrol research – an approach that uses invasive species' natural enemies, like insects, to control their spread.
CABI produces a range of dedicated knowledge tools on invasive species such as the Pest Risk Analysis (PRA) Tool and the Horizon Scanning Tool. These include information on how to prevent the spread of invasive species, how to detect outbreaks and best practice solutions for controlling invasives.
Find out more about CABI's work on invasive species at https://www.invasive-species.org/
Related News & Blogs
CABI News
25 September 2023