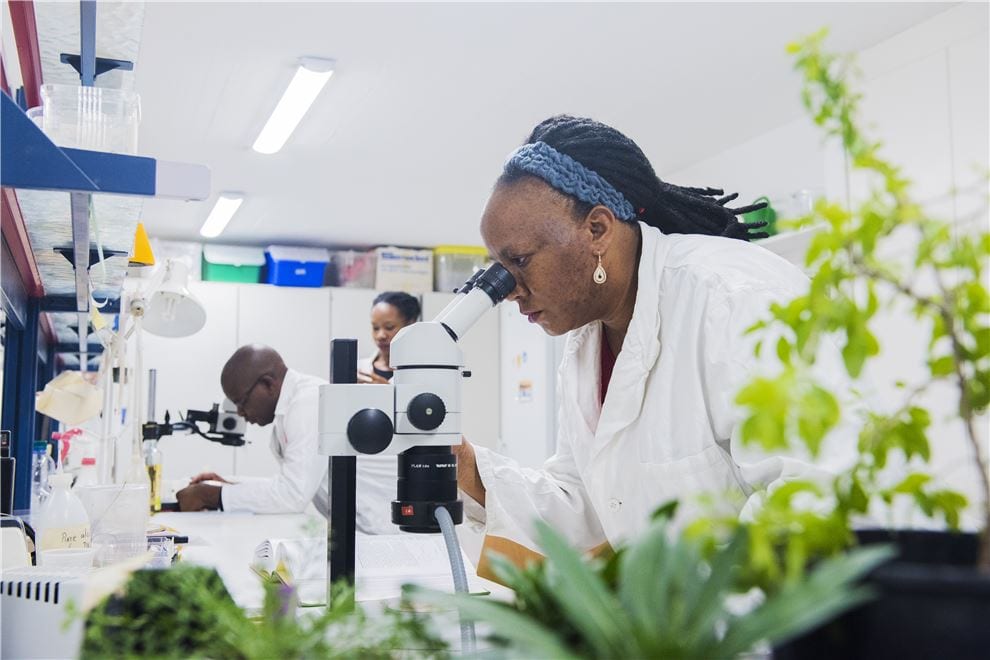 11 February 2019 – CABI is today celebrating the invaluable contribution women in science make as part of the UN International Day of Women and Girls in Science by showcasing some of its own female scientists, board members and development communications professionals.
As part of a special focus we look at Dr Julie Flood who this year becomes only the second female Honorary Member of the British Society for Plant Pathology (BSPP). Julie has previously served as President of the BSPP as part of a career at CABI that has seen her pursue personal scientific interests such as tropical crop diseases, particularly vascular wilt of coffee and diseases of oil palm and cocoa.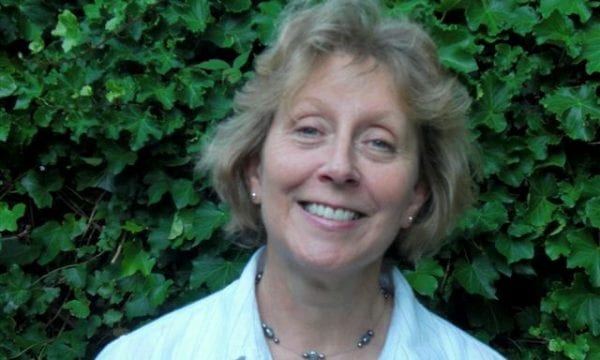 Dr Julie Flood becomes only the second female Honorary Member of the British Society for Plant Pathology
We also welcome the news that Dr Ismahane Elouafi – ranked by Muslim Science as among the 20 Most Influential Women in Science in the Islamic World – has been welcomed as a non-executive director on the CABI Board.
She is currently Director General of the International Centre for Biosaline Agriculture (ICBA) and brings over 15 years' experience in agricultural research to the role including previously leading the Research and Partnerships Division at the Canadian Food Inspection Agency (CFIA).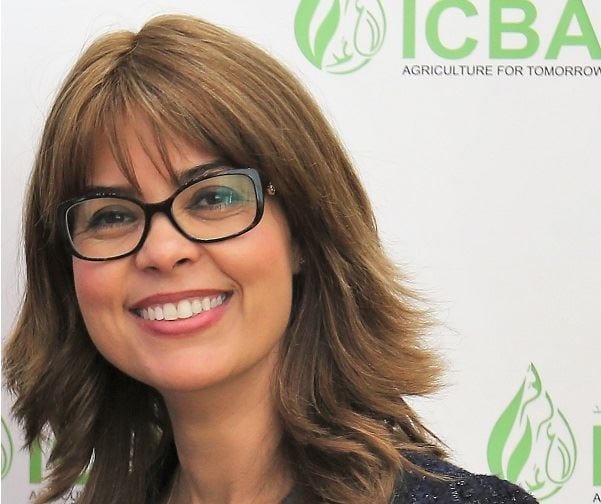 Dr Ismahane Elouafi joins the CABI Board
Our feature also includes other CABI board members Professors Ruth Oniang'o and Anne Glover, who as part of a recent talk on gender in the workplace, argue that women need to understand power structures to make tracks in the field of science and can use role models of any gender to their advantage.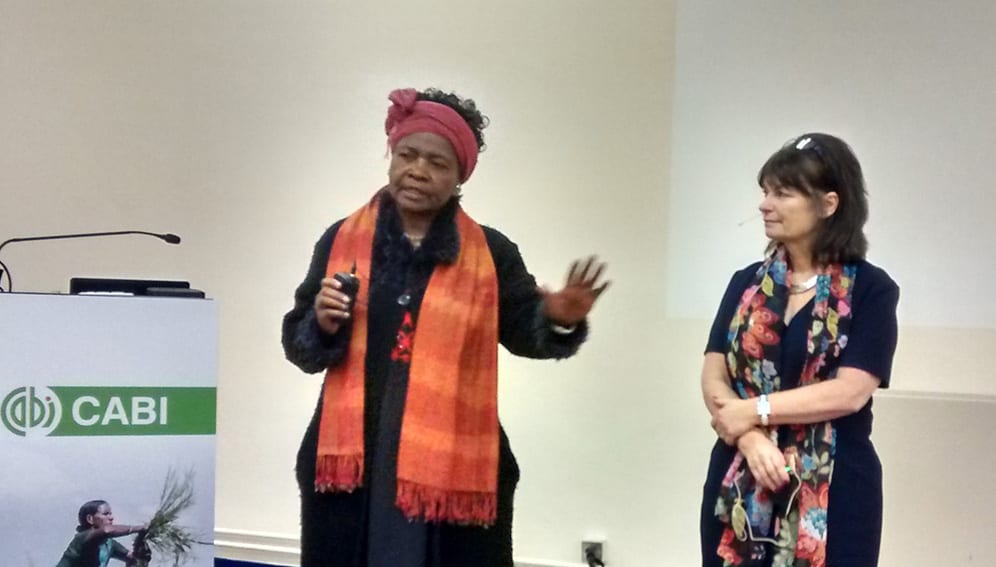 CABI board members Professors Ruth Oniang'o and Anne Glover
We also turn the spotlight on two women scientists from different generations – Suzy Wood and Dr Carol Ellison, who in the blog 'Meet the 'sorcerer' and her 'apprentice' – just two of CABI's trailblazing female scientists', reveal how they are working together to tackle non-native invasive weeds such as Himalayan Balsam.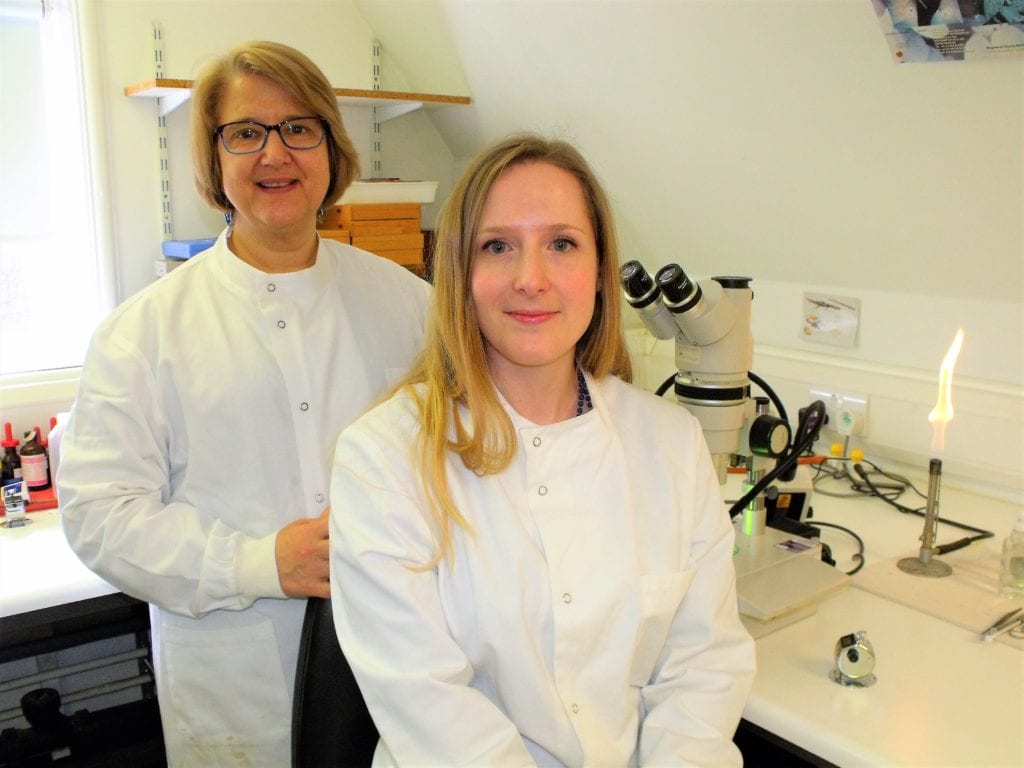 Scientists from two generations – Dr Carol Ellison and Suzy Wood
Our scientists and development communications professionals from across CABI's international centres are not forgotten as we also find out what inspired our female members of staff to work in science as part of three special Q&As. We speak to Catherine Mloza Banda, Development Communication Specialist – Invasive Species Management based in Zambia, who was motivated to work in science by her father who is a Professor of Agronomy.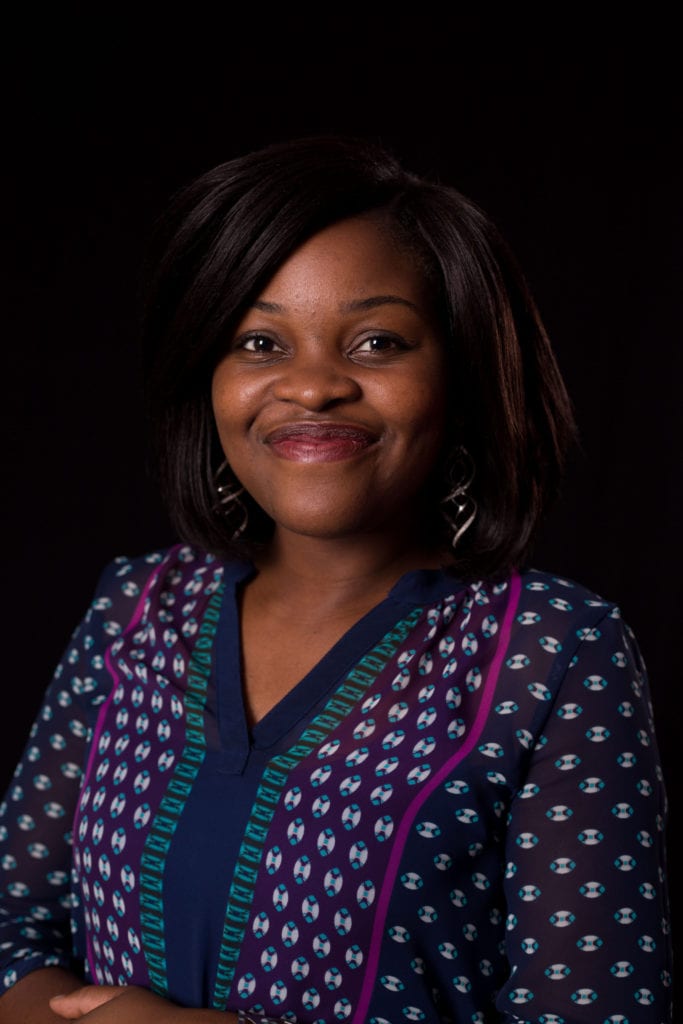 Catherine Mloza Banda says 'the future for women is ours to conquer' (Photo courtesy of Moving Minds Media)
We also hear from Lucy Karanja, Content Manager working from Kenya, whose inspiration for a career in science came from Nobel Peace Prize recipient and founder of the Green Belt Movement the late Professor Wangari Maathai.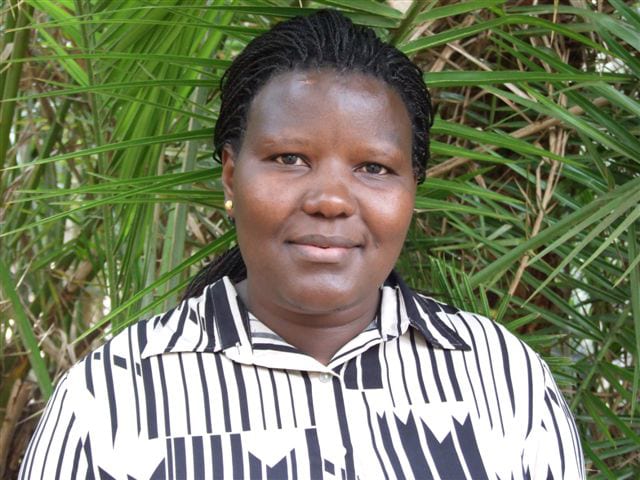 Lucy Karanja recalls how being top of the class in science was rewarded with a first aid course with St John Ambulance
Finally, we share time with Dr Yelitza Colmenarez, Director CABI Brazil Centre and Regional Coordinator for the Plantwise Programme – Latin America and the Caribbean, who says her mother and grandfather's advice has stood her in good stead in overcoming barriers faced as a professional woman.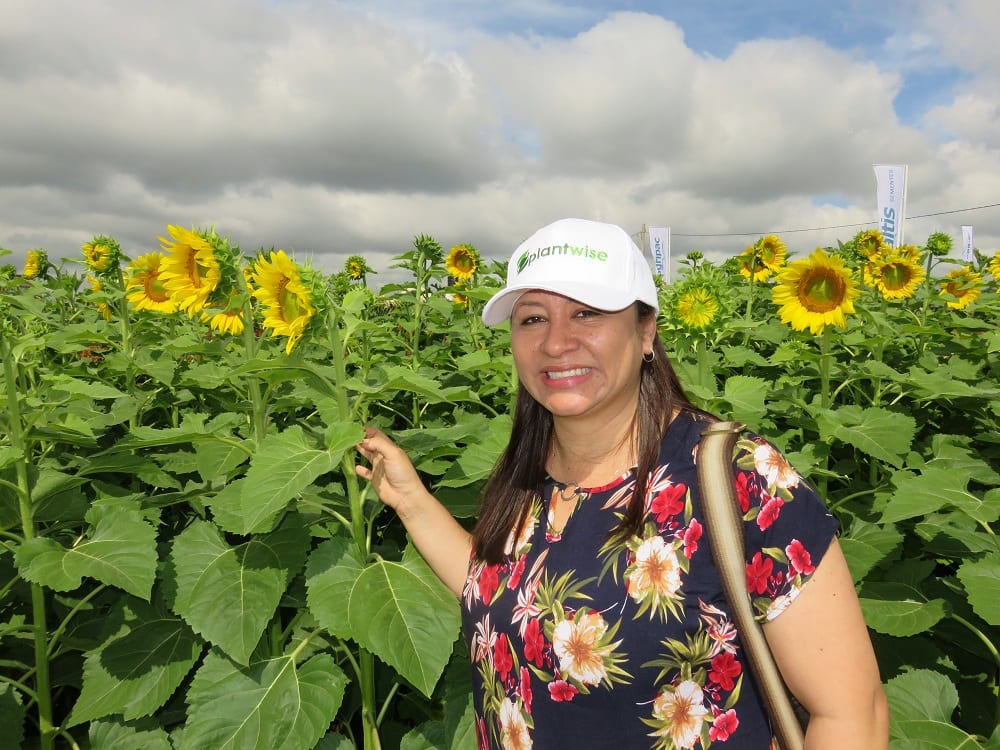 Dr Colmenarez's mantra is to 'work hard hard and always try to give your best' no matter what people say
CABI is also helping to support the scientists of tomorrow through the Masters in Integrated Crop Management (MAS ICM) course which is being run in partnership with the University of Neuchâtel, Switzerland and the Jura Canton. See video below for more details on how female members of the Class of 2017 benefitted from the course.
You can also check out our social media platforms including twitter @CABI_News where we are also spreading the word on the important women and girls play in all fields of science as well as technology, engineering and mathematics #WomenInScience #CABIWomenInScience
Additional information
Relevant projects
CABI is working on a number of projects where gender is a focus in helping regions and countries achieve nutritional security – these include:
'Gender and the Legume Alliance'
'Scaling up interactive ICT to increase agricultural innovation in Tanzania'
Relevant books
There are also a number of relevant CABI-published books by female authors and/or on the subject of gender – these include:
'Gender Equality and Tourism', edited by Stroma Cole, University of the West of England, July 2018
'Gender and Rural Globalization: International Perspectives on Gender and Rural Development', edited by B Bock, Wageningen University, The Netherlands, S Shortall, Newcastle University, UK, August 2017
Relevant blogs
The CABI Blog has a strong reputation for focusing on women in agriculture and has published a range of relevant blogs – these include:
'Family-centric cinema: a Q&A on changing the conversation for women in agriculture'
'Including more women in Plantwise Pakistan'
Related News & Blogs
CABI News
CABI has joined forces with world-leading biological control specialists Koppert to step-up a more sustainable fight against the tomato farmer's worst enemy – the tomato leafminer, known scientifically as Tuta absoluta – which in Kenya alone causes 50-80 percent yield loss if no control method is applied.
21 October 2019