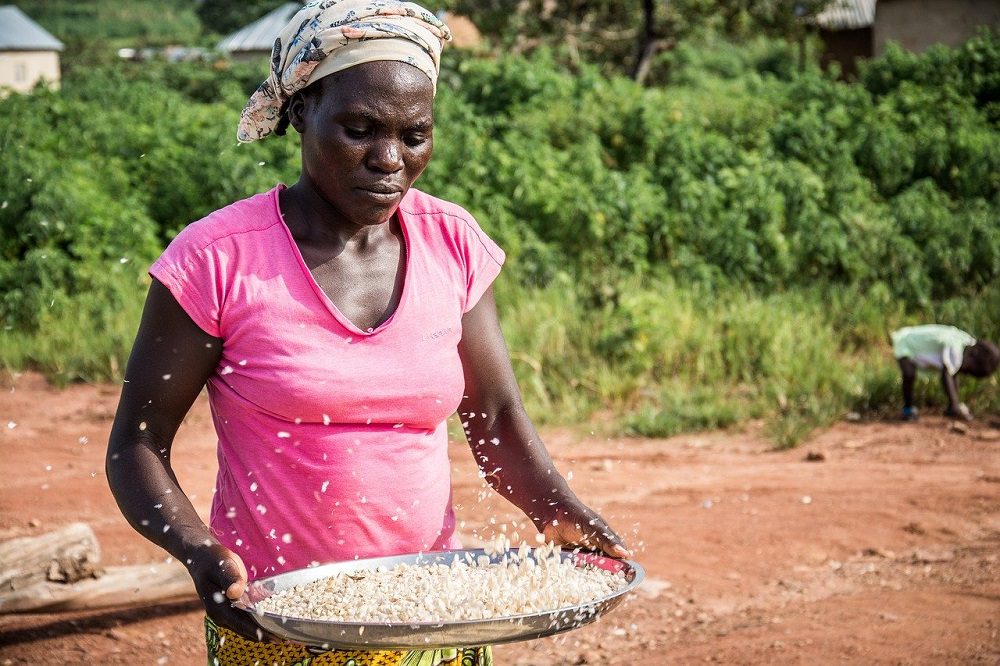 CABI scientists have conducted new research which provides new insight into the reasons why smallholder farmers in Kenya do not adopt safer-to-use biopesticides to protect their crops from devastating pests and diseases such as Fall armyworm on maize and whitefly on coffee.
Kate Constantine led a team of researchers who found that while only 10% of farmers surveyed in areas of the Central, Eastern and Rift Valley Provinces of Kenya use biopesticides, 98% of those that do not would be willing to try them in future as part of an Integrated Pest Management (IPM) strategy.
The study, published in Pest Management Science, found that those who use biopesticides cited effectiveness, recommendations by advisory services and perception of safety as key reasons for their choice. But those that do not use them thought they were ineffective or slow to act, as well as not readily available or too expensive.
Ms Constantine and the scientists found that farmers would be willing to pay an average of 9.6% above their current expenditure on a chemical pesticide, for a biopesticide product that is just as effective This equates to US$ 5.7 above current chemical pesticide expenditures per cropping season.
Dr Monica Kansiiime, who led the survey work, said, "We found that 87% of the farmers in the household interviews reported using chemical pesticides to manage various crop pests – with significantly more men than women using them. Almost half of respondents showed awareness of biopesticides but current use in the survey was low.
"While farmers viewed both pesticides and biopesticides as costly, they invested in the former due to their perceived effectiveness. In order to promote greater uptake of biopesticides, addressing farmers' awareness and their perceptions of effectiveness is important, as well as increasing the knowledge of those providing advice and ensuring registered products are locally available at competitive prices."
Of farmers who reported using chemical pesticides, 42% stated that someone within their household had experienced negative health effects after applying chemical pesticides in the last 12 months. The commonest symptoms reported by those experiencing negative health effects were skin irritation (38%), headaches (28%), dizziness (25%) and stomach ache (8%), while others reported sneezing, chest problems, fatigue, coughing and sore throat.
Ms Constantine added: "Widespread and continued use of chemical pesticides is not sustainable, as they are harmful to human health and the environment.
"Although biopesticides currently only cover approximately four percent of the global pesticide market, they could play a significant role in IPM strategies particularly when considering biopesticide compatibility with a range of other pest management approaches."
Additional information
Full paper reference
Kate L. Constantine, Monica K. Kansiime, Idah Mugambi, Winnie Nunda, Duncan Chacha, Harrison Rware, Fernadis Makale, Joseph Mulema, Julien Lamontagne-Godwin, Frances Williams, Steve Edgington and Roger Day, 'Why don't smallholder farmers in Kenya use more biopesticides?', May 2020, Pest Management Science, DOI: 10.1002/ps.5896
The paper is available to view here: https://onlinelibrary.wiley.com/doi/abs/10.1002/ps.5896