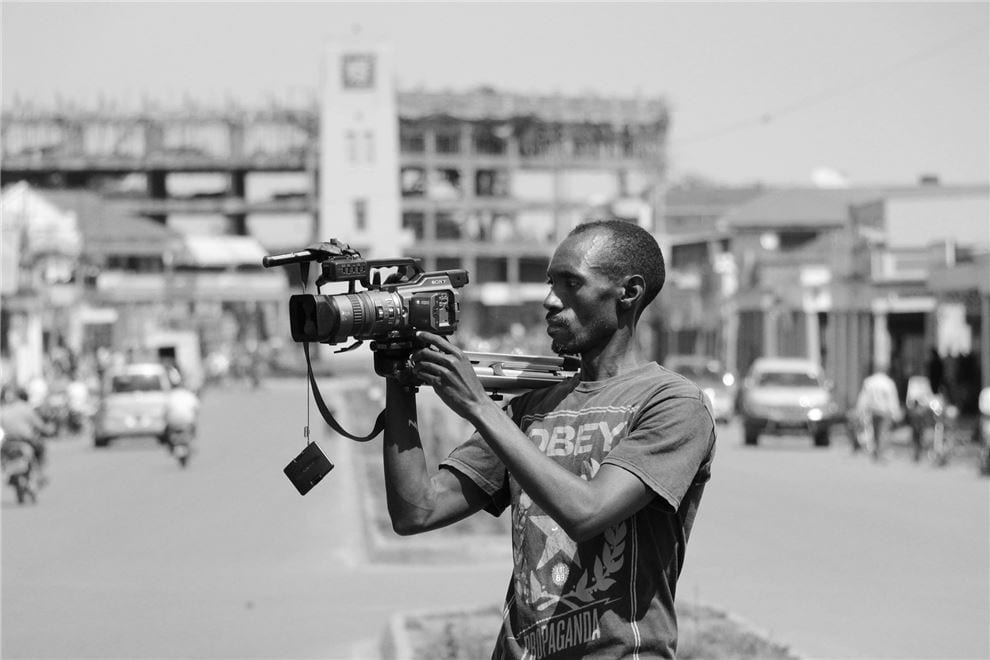 SciDev.Net has picked up a prestigious award from the International Society for Neglected Tropical Diseases (ISNTD) for numerous articles raising the awareness of a range of global health issues including malaria and elephantiasis.
Anita Makri, a freelance editorial consultant at SciDev.Net – the world's leading source of reliable and authoritative news, views and analysis about science and technology for global development, received the ISNTD Award for Written Work on behalf of the organisation.
The honour was announced as part of ISNTD's Festival 2018 which brings together the creative arts and global health communities to explore the issues, challenges, opportunities and solutions that are needed to transform research into actual change.
The ISNTD judges were impressed by SciDev.Net's journalism – penned by its bank of professional science and development journalist from around the world, but particularly in respect of the following stories which raised awareness of Neglected Tropical Diseases (NTDs):
Malaria – 'Test spots malaria in two minutes, without blood,' by Anita Makri
Global – 'Tackle NTDs with innovation, but not just from science', by Ochieng' Ogodo
Africa – 'Index adopted to track NTD treatment in Africa,' by Samuel Hinneh, 'Elephantiasis linked to volcanic soils in Uganda,' by Esther Nakkazi and 'Dormant leishmaniasis parasites: threat to control,' by Eldon Opiyo
Asia – 'Philippines stops risky dengue shots from Sanofi,' by Joel Adriano, 'Dengue virus rides Asia's airline networks,' by Yao-Hua Law and 'Eradicating yaws demands tougher strategy,' by Prime Sarmiento
Speaking of her story 'Test spots malaria in two minutes, without blood,' Anita Makri said, 'It's fantastic the Society has recognised SciDev.Net's coverage of pressing and neglected health issues in the global South, and just as importantly – as the story on malaria shows – the innovative solutions that come from within countries themselves.'
SciDev.Net's mission is to use independent journalism to help individuals and organisations apply science to decision-making in order to drive equitable, sustainable development and poverty reduction. It is part of CABI – a not-for profit organisation that improves people's lives worldwide by providing information and applying scientific expertise to solve problems in agriculture and the environment.
Carol McNamara, Chief Commercial Officer at CABI, said, 'I'm delighted that SciNev.Net's world-class journalism has been recognised with this prestigious honour from the International Society for Neglected Tropical Diseases.
'SciDev.Net, through its bank of dedicated and professional science journalists based around the world, is committed to putting science at the heart of global development. This includes focusing and reporting on those issues which threaten the health and wellbeing of millions of people across all continents.'
Marianne Comparet, Co-founder and Director of the ISNTD, said, "Through its Award for Written Work, presented at the ISNTD Festival 2018, the International Society for Neglected Tropical Diseases wanted to honour SciDev.Net's dedication to reporting on issues such as Neglected Tropical Diseases which affect some of the world's poorest and most vulnerable people.
"This has been a great boost to bringing much needed global attention not only to these challenges and the people affected, but also to the extraordinary scientific research and innovation coming out of those very same endemic countries, which can only be a major step towards achieving global development goals."
Further information
To find out more about SciDev.Net and read the latest science and development news and analysis visit www.SciDev.Net
The ISNTD is an independent organisation providing a multidisciplinary global platform to an international network of individuals working in the fields of Neglected Tropical Diseases, diseases of poverty and global development. Find out more at www.isntd.org