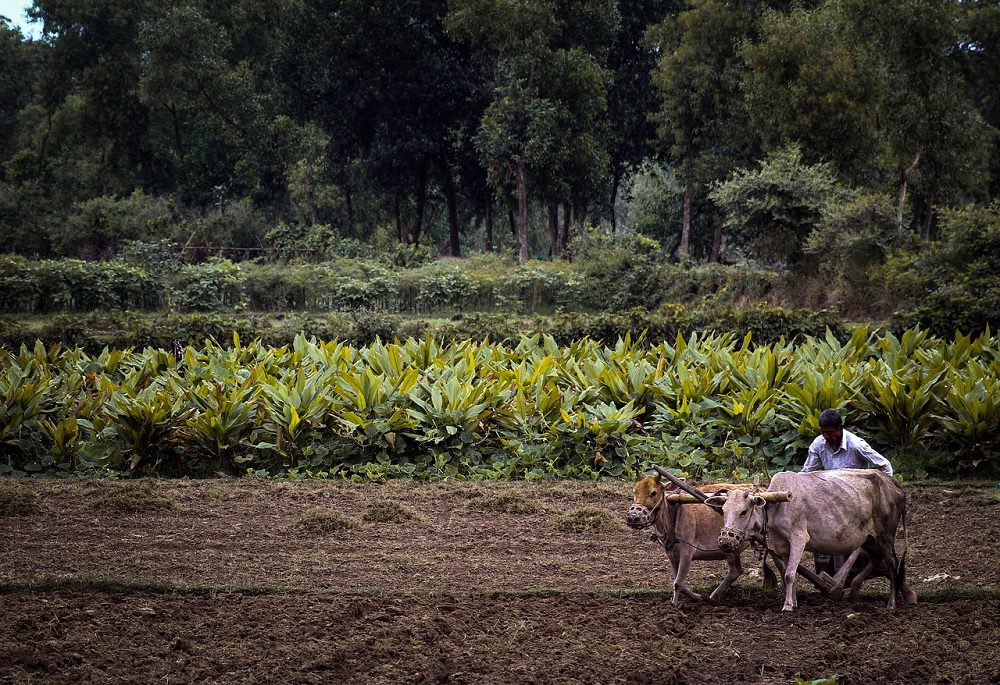 CABI's expertise in digital development has been highlighted at the Master Data Management & Data Governance Conference Europe 2023.
Ada Isaac, Research and Delivery Manager, and Chipo Msengezi, Project Manager – Digital Development, both gave a presentation entitled 'Leveraging FAIR for Better Data Governance' at the event held in London.
The four-day conference attracted over 200 enterprise data management professionals – from organisations including the Bank of England, Elsevier and The Openwork Partnership – who spoke about their data challenges, solutions and predictions for the future.
In addition, the Master Data Management & Data Governance Conference Europe 2023 was an opportunity for CABI to network and engage with an agenda content-rich with keynote speakers, panel discussions and real-life case studies.
Through the creation and application of digital technologies, CABI brings science-based agricultural knowledge to millions of smallholder farmers helping to increase their yields.
Digital development can help bring practical agricultural knowledge to smallholder farmers and help them grow more healthy, nutritious and profitable crops. Technology also makes the agricultural sector more attractive to young farmers and helps us to target and reach more women farmers.
Ms Isaac and Ms Msengezi started their presentation by stressing the benefits of good data management in agriculture such as how the development of precise agricultural apps and tools requires accurate information and data.
In this respect they later highlighted how the Data Sharing Toolkit, for example, could contribute to unlocking better data management practices and in turn strengthen agricultural investments resulting into greater food security in Sub-Saharan Africa and South Asia through better access to information on soil health, agronomy and fertilizers.
The Data Sharing Toolkit – which is accessed via the CABI Academy platform – includes seven eLearning modules with supporting case studies, checklists, cheat sheets and guides to help demystify how to use, collect, share FAIR and safeguarded data for the benefit of a country's agricultural economy.
The CABI experts then showcased what CABI aims to contribute to the digital development arena based upon FAIR principles – that is data should be Findable, Accessible, Interoperable and Reusable.
Examples of the CABI contribution include facilitating the creation and population of a soil and agronomy database and the establishment and maintenance of a sharing platform. CABI also seeks to help increase engagement and participation in the data sharing ecosystem more generally.
Ms Isaac said, "The Master Data Management & Data Governance Conference was a chance for us to not only highlight our expertise in the digital development field but specifically to engage with other actors in data landscape, discuss and exchange knowledge with them on how to address the challenges that donors, for instance, face when investing in technology-focused grants and projects.
"By addressing the barriers to data sharing, which may be technical, political, cultural and institutional, we can better understand as data practitioners a more fruitful way forward in the delivery of projects.
"The aim, therefore, is to ultimately, help increase agricultural productivity, livelihoods and regional, countrywide and global food security."
During their presentation, Ms Isaac and Ms Msengezi highlighted the team's work enabling and embedding FAIR Data Sharing & Responsible Data Use project; and our focus on providing technical assistance and mentoring to program officers, leveraging research to create resources and tools, and maximising partnerships to unlock the potential of FAIR in data-rich investment.
Ms Isaac and Ms Msengezi concluded their presentation with a review of lessons learnt. This included the need to establish clear communication channels between data policy and practice teams, non-profit programme managers, and donors to foster engagement and transparency.
Additional information
Main image: The Data Sharing Toolkit can provide better access to information on soil health, agronomy and fertilizers which help farmers increase their yields, livelihoods and food security (Credit: Pixabay).
CABI's expertise in Digital Development
Using its expertise in digital development, CABI helps transform smallholder farmers' livelihoods turning data and science-based knowledge into practical information that addresses their real needs.
Find out more here: https://www.cabi.org/what-we-do/digital-development/
Relevant stories
'CABI's expertise in digital development showcased at World Literacy Summit.'
'New project aims to review and help strengthen national Soil Information Systems.'
'CABI partners with ACIAR to develop FAIR data strategy for its soil and land management program.'
Video – Data Sharing Toolkit
Learn more about the Data Sharing Toolkit in this video featuring Chipo Msengezi.
Related News & Blogs
CABI News
1 November 2023