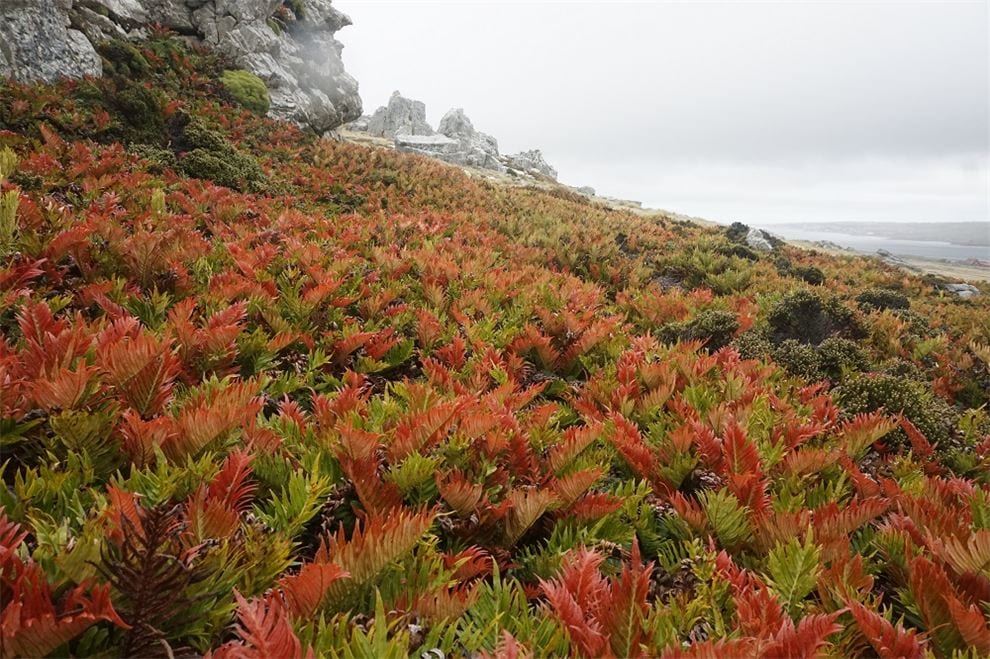 CABI scientists will lead a two-year project to improve the biosecurity of a range of islands in the South Atlantic working closely with the UK Overseas Territories of St Helena and the Falkland Islands.
The team, led by Dr Norbert Maczey, will in particular focus on the improvement of Pest Risk Assessment (PRA) procedures including the utilisation of a new Horizon Scanning Tool linked to CABI's Crop Protection Compendium and Invasive Species Compendium.
The £144,000 Darwin Plus project, funded by a UK Government Grant Scheme under the Darwin Initiative, will use the Horizon Scanning Tool to identify invasive species – that can decimate plants, crops and native species – and increase prevention of their introduction. Improved PRA procedures will also support decision making to respond to any introductions with adequate control measures.
Dr Norbert Maczey said, 'We believe the South Atlantic UK Overseas Territories are well suited to testing and implementing the newly developed horizon scanning tool – taking account of a range of parameters including climate, trade and tourism.
 'The project will develop better biosecurity protocols and improved Pest Risk Assessment procedures tailored to the needs of each individual island. By providing adequate training and mentoring to biosecurity staff the islands will be better placed to mitigate the impacts of invasive species.'
In addition to implementing the new horizon scanning tool and developing tailored PRA procedures, the project will:
Facilitate a workshop on St Helena to identify specific needs and consult a range of stakeholders
Create a biosecurity network for al South Atlantic UK Overseas Territories to share knowledge about species of concern and issue alerts
Head of the Agriculture & Natural Resources Division at the St Helena Government, Darren Duncan, said, 'We are really pleased to be a partner in this two-year project and to work with CABI and other South Atlantic UK Overseas Territory project partners to address biosecurity capacity gaps, particularly with regards to prevention of new pests entering and becoming established on St Helena.'
CABI's previous and current work as part of the Darwin Initiative includes Dr Maczey investigating ways to enhance biosecurity and biological control capacity in the Falkland Islands and Dr Steven Edgington looking at ways to rescue and restore the native flora of Robinson Crusoe Island.
The new project on St Helena and the Falkland Islands starts in April and will run until 2020.
The St Helena Government published a press release regarding this story on its website and can be viewed here: http://www.sainthelena.gov.sh/successful-darwin-plus-projects-for-st-helena/
Related News & Blogs
CABI News
12 January 2022