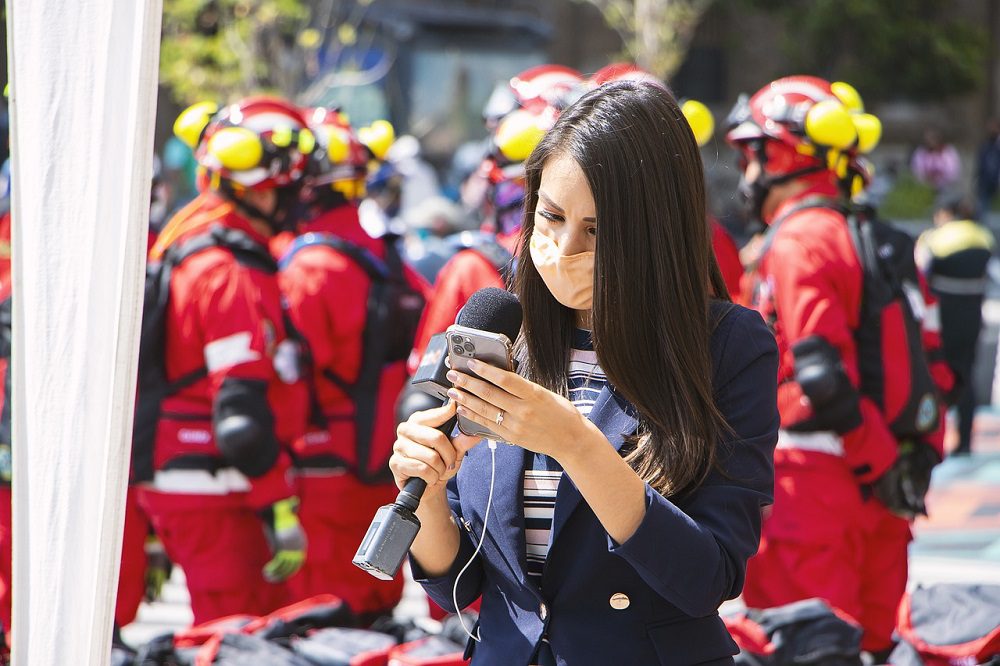 A major new study looking at the working conditions and practices, professional ethos and future expectations of science journalists suggests that work has become 'more intense' for those plying their trade around the world.
The Global Science Journalism Report 2021, published by SciDev.Net/CABI to celebrate its 20th anniversary, reveals that 64% of respondents surveyed said the number of projects they work on in one week has grown in the past five years. This percentage is slightly higher in Africa and Europe.
The survey found that in general science journalists work on one story, item or package over a two-week period but that women were more likely to work on five items over the same period. Despite this, the report states that 46% of respondents are happy with their jobs and 81% believe that they will 'certainly or probably' still be working in the field in the next five years.
In total 633 science journalists from 77 countries – of which 54% were women (341) – responded to a questionnaire as part of a study which was also conducted by SciDev.Net, the world's leading source of reliable and authoritative news, views and analysis about science and technology for global development.
The Brazilian Institute of Public Communication of Science and Technology/House of Oswaldo Cruz, the London School of Economics and the ISCTE-Lisbon University Institute also led on the research in partnership with the World Federation of Science Journalists. Collaborators included the Australian National Centre of Public Awareness of Science, the Center for Ethics in Science and Journalism and SciComm X.
"Although this survey revealed some important distinctions among science writers working in different social, cultural, and political circumstances, what is remarkable is how similar many of the responses are," said Tim Lougheed, Executive Director of the World Federation of Science Journalists. "Science writing, science communication, and science journalism appear to have a genuinely global character."
The report also suggests that 73% of respondents did not agree with the assertion that 'science journalism is a dying profession' and 33% reject the idea that 'science journalism is in crisis.' Female professionals would also most recommend the career to a young student, the survey further reveals.
Researchers also asked about the impact the COVID-19 pandemic has had on their work. The survey revealed that peer-reviewed scientific articles, scientists from journalists' countries and official institutions are the sources participants have used the most.
Furthermore, more than half (55%) of journalists admitted to using pre-print materials in their COVID-19 stories and 59% said they adopted different procedures when covering pre-print research articles.
For 48% of the respondents, scientists were more easily available to talk to during the COVID-19 pandemic in comparison to previous years and 37% found that scientists were more open and talkative than before the pandemic.
Dr Luisa Massarani is one of the report's authors, regional coordinator for SciDev.Net's Latin America and Caribbean edition, coordinator of the Brazilian National Institute of Public Communication of Science and Technology, and researcher and science communicator at the Oswaldo Cruz Foundation.
Dr Massarani said, "This report gives an insightful snapshot of the current working conditions, values and aspirations of some of the world's leading science journalists and as such is a valuable study in how organisations such as SciDev.Net can better understand and support them as they go about their task of reporting science in the media.
"It is interesting, in particular, to learn that despite the workload of science journalists becoming more intense and less than half overall reporting that they are happy with their jobs, the vast majority still see themselves staying in their occupations for the foreseeable future."
Other findings from the study include suggestions that Facebook is the social network on which science journalists are most present with LinkedIn, Twitter and Instagram appearing next in line.
Regarding subject matter, science was given as the main topic covered by participants (99% of 547 responses) followed by environment (89% of 546 responses, technology (89% of 518 responses), health and medicine (88% of 546 responses) and climate change (87% of 537 responses).
A final assertion gleamed from the report is that many science journalists agree that as science and technology become more interesting, so does science journalism; that science communication is a high-quality product; and that the proliferation of press releases from journals, universities and researchers, combined with budget cuts in newsrooms, lead to mass production that is not of good quality.
The latest report follows on from a previous survey carried out in 2013 which published answers from professionals in several rounds – starting with the participants of the World Conference of Science Journalists 2009 in London, Latin American networks, through to the first SciDev.Net round.
Additional information
Main image courtesy of Pixabay
About SciDev.Net
SciDev.Net is the world's leading source of reliable and authoritative news, views and analysis on information about science and technology for global development.
Its mission is to help ensure that science and technology has a central role and positive impact on sustainable development and poverty reduction in the global South. SciDev.Net is currently owned by the Centre for Agriculture and Biosciences International (CABI).
While its main office is based in the UK, SciDev.Net has a worldwide network of staff, registered users, advisors, consultants and freelance journalists, predominantly from developing countries, who drive its activities and vision.