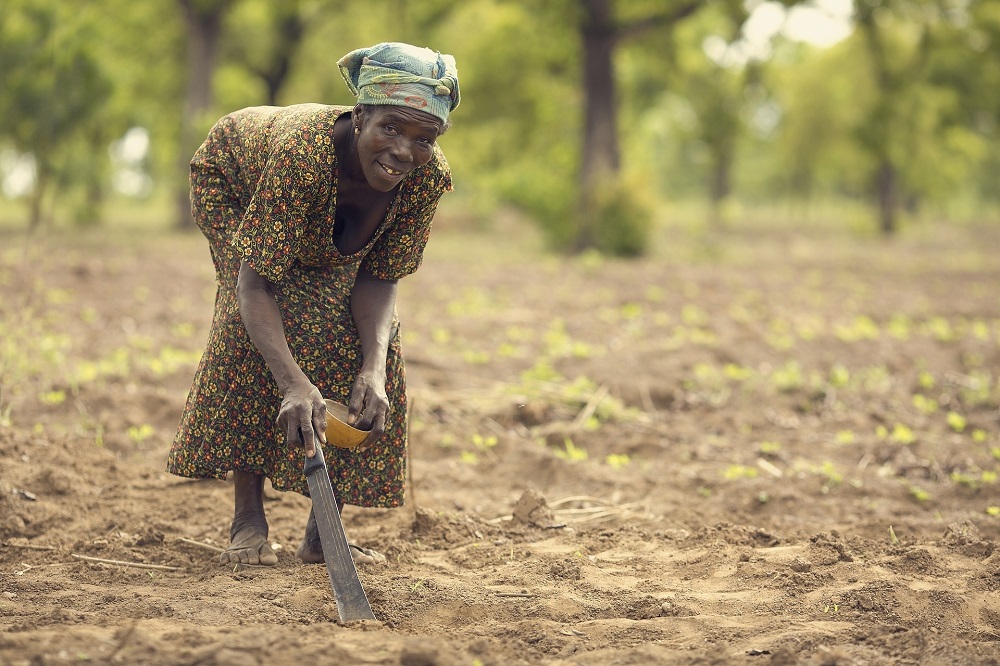 CABI has provided its expertise on the importance of philanthropy in protecting biodiversity and all life on land – as well as how to prevent the introduction of invasive alien species – in a new guide produced by Swiss bank UBS.
The publication, entitled 'Seeds of Change: a guide for philanthropists and changemakers to protect biodiversity and all life on land', includes a forward by Sir David Attenborough and was launched to coincide with UN International Day of Forests.
Alistair Holt, CABI's Head of Trusts and Foundations, was asked to share his expertise in a section on 'expert tips for philanthropists' while CABI also helped inform a section on 'how to prevent the introduction of invasive alien species.'
The guide, which also aligns with UN Sustainable Development Goal (SDG) 15: Life on Land, serves to help UBS's stakeholders understand the scale of the problem in protecting biodiversity and the environment and, therefore, achieving this SDG.
It also helps raise the importance of philanthropists, investors, business leaders and consumers all coming together to act to help bridge a funding gap in the investment needed to take better care of global nature and biodiversity.
In the guide, the authors state that, "Nature is critical to all life on earth. But it's under increasing threat. More than ever, we must work together to protect the planet and its biodiversity from climate change and human harm. Because doing nothing, risks everything: our health, food, water, livelihoods and economies. In short our very lives depend on it."
Sir David Attenborough, in his forward, states, "The case for saving biodiversity has never been stronger, clearer or more pressing."
The guide adds that UBS through its philanthropy services 'offers innovative ways to tackle some of the world's most pressing environmental problems through advice, insights and execution.'
Guides such as 'Seeds of change' and 'Sea beyond the Blue', UBS says help 'philanthropists make more informed decisions about their philanthropy, pointing out the importance to protect biodiversity and how to drive systematic change.'
CABI, in sharing knowledge and science to tackle global issues like poverty, hunger, education, equality, sustainability, climate change and biodiversity, works in partnership to help farmers grow more and lose less of what they produce.
It does this by combatting threats to agriculture and the environment from pests and diseases, protecting natural habitats from invasive species, and improving access to scientific knowledge.
Central to this is guidance from 50-member countries who guide CABI's work which is delivered by scientific staff based at its global network of centres.
Alistair Holt said, "Philanthropy can foster a very personal connection with a vast array of life on land – protecting ecosystems from invasive alien species helps improve crop yields and food security for vulnerable communities, or could even help save an endangered species from extinction.
"Impact is only restricted by individual and collective ambition and I'm delighted that CABI has been able to contribute towards this key publication from UBS. The guide reinforces the action needed to address climate change, land degradation, poaching and much more and highlights how private philanthropic funding can have significant impact alongside traditional public sector finance, helping to solve a funding challenge that many not-for-profit organisations face."
Additional information
Main image: Protecting biodiversity and all life on land is central to protecting livelihoods, reducing poverty, ensuring food security and, ultimately, saving our planet (Credit: CABI).
The UBS publication 'Seeds of Change: a guide for philanthropists and changemakers to protect biodiversity and all life on land' can be read here.
CABI's contribution to SDG 15: Life on Land
CABI is helping to achieve United Nations Sustainable Development Goal (SDG) 15: Life on Land through its scientific work to combat invasive alien species. For example, fall armyworm is a highly invasive pest that causes enormous damage to maize, the key staple food for 300 million African farmers. It has spread across 44 African countries, and in Kenya alone at least three in five farmers are affected annually with about half the maize crop lost to fall armyworm every season. CABI scientists are working to stop its spread through international and national response planning, biological control research and development and educational outreach to at-risk communities so that community food loss is minimised.