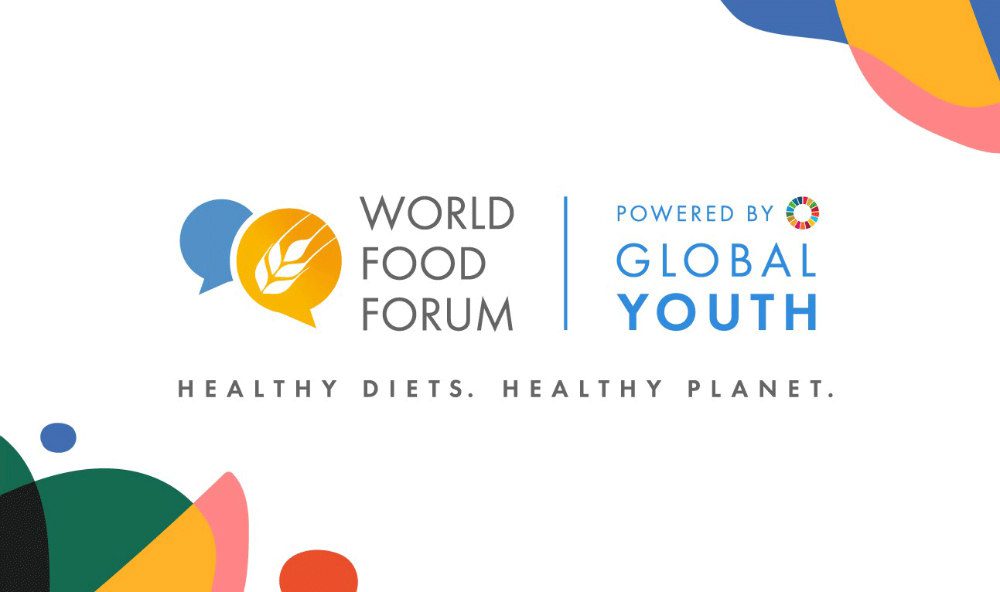 CABI joined a discussion on climate action and agrifood systems at a flagship event of the World Food Forum held recently at the headquarters of the Food and Agriculture Organization of the United Nations (FAO) in Rome, Italy.
Dr Ulrich Kuhlmann, CABI's Executive Director, Global Operations, took part in a round table discussion, entitled 'Putting science and innovation on fast track to enhance climate action across agrifood system,' as part of the event's first ever Science and Innovation Forum.
The event was moderated by Mr Zitouni Qould-Dada, Deputy Director, Office of Climate Change, Biodiversity and Environment, FAO.
It included H.E Miguel Garcia Winder, Ambassador and Permanent Representative from Mexico to the UN Agencies based in Rome, and Ms Cecile Martin-Phipps, President, Francophonie Institute for Sustainable Development, Quebec, Canada.
In attendance also were Dr Ming Luo, Director, Key Laboratory of Land Consolidation, Ministry of Natural Resources, China, Ms Jaime C. Adams, Senior Policy Advisor for Climate at the US Department for Agriculture (USDA) and Dr Ram Kiran Dhulipala, Senior Scientist, Digital Agriculture & Innovation, International Livestock Research Institute (ILRI), Kenya.
Transforming agrifood systems
The Science and Innovation Forum shone a spotlight on the crucial role of science, technology and innovation in transforming agrifood systems.
It provided a platform to debate the opportunities and risks associated with them in the context of ensuring food, nutrition and livelihood security for all.
Dr Kuhlmann spoke about the importance of finding best practice policies and building on successful examples from other countries as an effective way to address climate challenges in agrifood systems.
He also spoke about the CABI-led Global Burden of Crop Loss project which is collecting evidence on the impact of pests, weeds and climate factors on crops – thereby helping farmers and policymakers fight back to protect food production and livelihoods.
Evidence-based policy
Dr Kuhlmann, as part of the discussion, said, "One of the things I like to stress is that we really need to look at evidence-based policy. I think this is really critical going forward.
"I also think we really need to start from a rigorous evidence base that helps us understand a few points.
"The first is the nature of the problem and the evidence around potential options to address it. That is not just talking about crop losses and quantifying the losses but also then considering what kind of impact this has on the environment.
"Secondly, the pathways to climate mitigation and adaptation in agrifood systems is also another very important point – thinking here of reducing the losses of crops already sown and on land already under cultivation.
"The Global Burden of Crop Loss is really trying to have the evidence base in place to understand how big the problem we are talking about really is.
"The third point I would like to stress is to understand the potential costs and the benefits – including the environmental and society benefits – but then to also to understand the barriers for uptake."
Technology as opportunity and barrier
Dr Kuhlmann expanded to say that technology is an opportunity and a barrier if it is not accessible and affordable.
He raised a fourth point stating that we also need to understand the knowledge gaps to ensure we are able to address these issues so we can make progress on the ground.
"This is really important so that we can translate this kind of knowledge about what we are all talking about in such a way that the advisory service worldwide is able to understand about what we are wanting to bring on the ground," he said. "This is so that in the end, the farmer can really benefit."
Power of PlantwisePlus
One CABI-led project which is working towards filling knowledge gaps and building the capacity of extension workers to help smallholder farmers grow more and lose less to crop pests and diseases is the global PlantwisePlus programme.
The new programme builds upon CABI's Plantwise and Action on Invasives programmes and empowers farmers to increase income, food security and food safety amid a changing climate, which can exacerbate crop losses.
Since its launch in 2011, Plantwise established over 5,000 plant clinics where more than 13,000 plant doctors reached more than 54 million farmers with practical plant health advice.
PlantwisePlus draws upon a range of existing CABI open access products and projects. These include the CABI BioProtection Portal – a free tool to enhance awareness and uptake of biocontrol and biopesticide products by growers and advisors – and the newly launched CABI Digital Library and factsheet app.
Currently, PlantwisePlus is running in six countries – Ghana, Zambia, Kenya, Pakistan, Bangladesh and Uganda.
The Science and Innovation Forum also promoted action on the FAO Science and Innovation Strategy that was endorsed by the FAO Council in June 2022. The goal is to help strengthen FAO's support for Members to build efficient, inclusive, resilient and sustainable agrifood systems.
For more information visit: https://www.world-food-forum.org/en