CABI's global Action on Invasives programme aims to protect and improve the livelihoods of rural communities through an environmentally sustainable, regional, and cross-sectoral approach to managing invasive species.
Expertise
CountriesAfrica
Asia
Duration
Start: 02/01/2018
Project Overview
So, what's the problem
The global cost of invasive species is estimated at US$1.4 trillion per year – close to 5% of global gross domestic product. Invasives disproportionately affect vulnerable communities in poor rural areas, especially in developing countries which depend on natural resources, healthy ecosystems, trade and tourism for their livelihoods. By destroying livelihoods, they undermine economic growth and contribute to economic migration. The threat posed by invasives is not limited to agriculture or biodiversity – they have a significant impact on almost all Sustainable Development Goals (SDGs).
What is this project doing?
Action on Invasives adopts a systems-based approach to managing biological invasions across sectors in three stages:
Prevention: developing and implementing biosecurity policies to prevent the arrival and spread of invasive species and raising awareness of potential threats at a local level

Early detection and rapid response: building capacity to develop and implement surveillance and emergency action plans for detecting and eradicating new invasions

Control: scaling up existing invasive species management solutions; embedding control options in policy; and making sure that those living in rural communities have access to best practice and locally adapted solutions and are actively engaged in their implementation
Action on Invasives brings together CABI's 100-year track record in invasive species management, strengthening of plant health systems, and delivery of practical and authoritative knowledge and solutions into the hands of everyone affected – from farmers to policy-makers.
For more information about the programme, visit www.invasive-species.org 
---
Results
Initial focus species are Fall armyworm, Parthenium and tomato leaf miner. We have supported national planning in Ghana and Pakistan, and have produced an Evidence Note on Fall armyworm (commissioned by DFID) that has been widely referred to.
Control methods, including classical biological control for both Parthenium and Fall armyworm, are being tested and we are identifying priority pest risks species in Kenya that we can either prevent or detect. Baseline surveys of farmers' practices, knowledge and losses have been completed.
We have also conducted major communication campaigns to promote awareness and management of Fall armyworm (Ghana, Uganda, Zambia) and Parthenium (Pakistan); reaching large numbers of people through multiple communication channels.
Our free Invasive Species Compendium is also being substantially enhanced through the programme. It will include specialised portals for high priority species, a horizon scanning tool which has been launched and we are soon releasing a pest risk analysis tool which we are training National Plant Protection Organisations on who contributed to its design.
---
Project Manager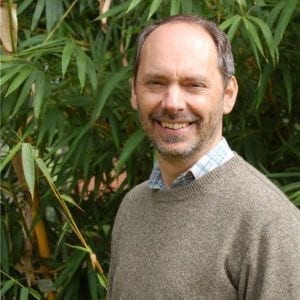 Global Advisor, Plant Health
Canary Bird, 673 Limuru Road, Nairobi, Kenya
Partners
National and regional partners in target regions; international research and development organisations
Related products and services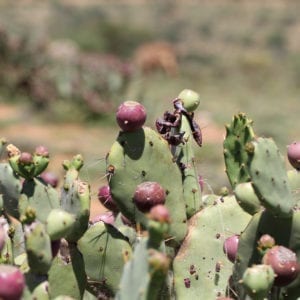 Online Resources, Open Access Services, Tools and Apps
Invasive Species Compendium, compendia, invasive species, pest management