CABI is partnering with the The Liveability Challenge 2022 to help shortlist entries in the Food & Agritechnology track for the Grand Finale held later this year.
Organisations have until 1 April to submit disruptive, game-changing solutions that will help cities accelerate decarbonisation, meet increasing demand for food, and conserve the planet's natural ecosystems. Finalists stand a chance to win the grand prize of up to S$1 million in grant funding for project development, among other opportunities.
CABI is showing its support to the global initiative by helping to shortlist these innovative solutions. As the world's population is expected to increase to 10 billion by 2050, current infrastructure and resources are straining to catch up. The Liveability Challenge, therefore, asks 'how can we live sustainably and within our planetary boundaries?'
The Liveability Challenge crowd-sources the world for the best sustainability solutions and provides both the monetary and ecosystem support needed to take these ideas from laboratory to market. In doing so, it also helps organisations in their commitments to helping achieve the UN Sustainable Development Goals (SDGs).
Established in 2018, The Liveability Challenge has grown to become Asia's largest sustainability solutions platform with a global reach and a reputation for helping companies — whose innovations are disrupting industries to create significant positive impact for society and planet — achieve success.
Following four successful editions of The Liveability Challenge, Temasek Foundation and Eco-Business will once again deliver a highly anticipated initiative to accelerate urban transformation and deliver measurable impact.
Alistair Holt, CABI's Head of Trusts and Foundations, said, "CABI is delighted to be part of The Liveability Challenge 2022. The initiative aims to draw upon innovative solutions – which we already employ in our portfolio of scientific research, programmes, products and services – to meet key challenges of the 21st century.
"These include CABI programmes and projects which share knowledge and utilise digital skills to strengthen plant health systems and increase the supply of higher quality and safer food to feed a population expected to reach 10 billion by 2050."
One such example is a new CABI programme which will help reduce crop losses by strengthening national plant health systems called PlantwisePlus. Building upon previous CABI programmes, Plantwise and Action on Invasives, it will help empower farmers to increase incomes, food security and food safety by producing more and higher quality food.
CABI helped millions of farmers in over 30 countries diagnose and treat pest threats and reduce crop losses through a global network of plant clinics and plant doctors through Plantwise. The programme used digital technology and an open access knowledge bank.
CABI has also developed an online learning platform – the CABI Academy – designed to help students and professionals translate the latest research and innovations in agriculture and the environment into actionable knowledge and practical applications in the field. In addition, CABI has created an open access platform called the Bioprotection Portal to help farmers choose biocontrol products over agrochemicals and produce safer and healthier food.
"With the added concern of climate change and sustainability, our expertise and knowledge will be of benefit to The Liveability Challenge," added Mr Holt.
"Particularly as we seek biological solutions to enhance the availability of safer plant protection products and strengthen detection and response to pest outbreaks which threaten food production."
Additional information
The Liveability Challenge 2022
For more details about the Liveability Challenge visit: https://www.theliveabilitychallenge.org/
Launch event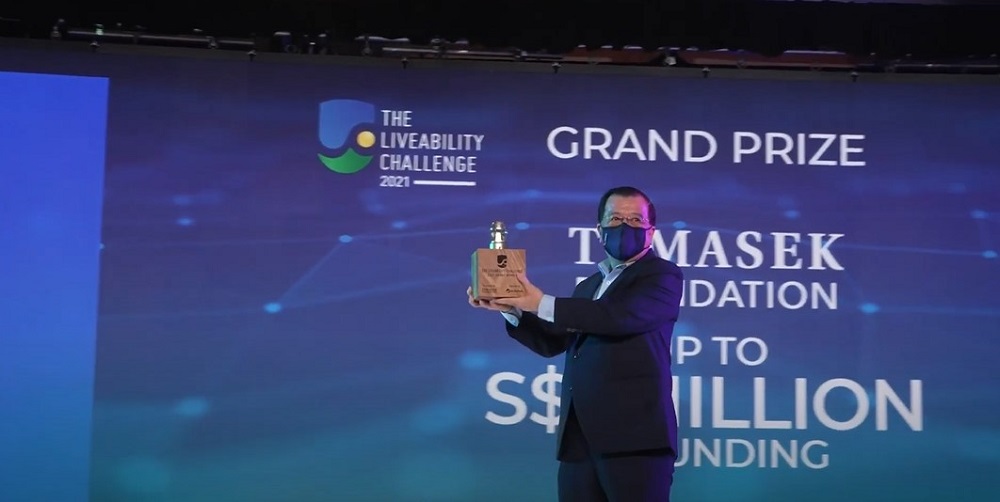 See the launch event for The Liveability Challenge 2022 on YouTube by clicking on image above or here: https://youtu.be/GTLAHaidhSI
PlantwisePlus
Learn more about PlantwisePlus here: https://www.plantwise.org/
About CABI
CABI is an international not-for-profit organization that improves people's lives by providing information and applying scientific expertise to solve problems in agriculture and the environment.
Through knowledge sharing and science, CABI helps address issues of global concern such as improving global food security and safeguarding the environment. We do this by helping farmers grow more and lose less of what they produce, combating threats to agriculture and the environment from pests and diseases, protecting biodiversity from invasive species, and improving access to agricultural and environmental scientific knowledge. Our 49 member countries guide and influence our core areas of work, which include development and research projects, scientific publishing and microbial services.
We gratefully acknowledge the core financial support from our member countries (and lead agencies) including the United Kingdom (Foreign, Commonwealth and Development Office), China (Chinese Ministry of Agriculture and Rural Affairs), Australia (Australian Centre for International Agricultural Research), Canada (Agriculture and Agri-Food Canada), Netherlands (Directorate-General for International Cooperation, and Switzerland (Swiss Agency for Development and Cooperation). Other sources of funding include programme/project funding from development agencies, the fees paid by our member countries and profits from our publishing activities which enable CABI to support rural development and scientific research around the world.
Related products and services

Open Access Services, Tools and Apps
The CABI BioProtection Portal is the go-to resource for biocontrol and biopesticide products. Find non-toxic, nature-based products for home or commercial use available around the globe. Search for your specific crop or pest problem in your country and find tailored product recommendations.
BioProtection Portal, biopesticides