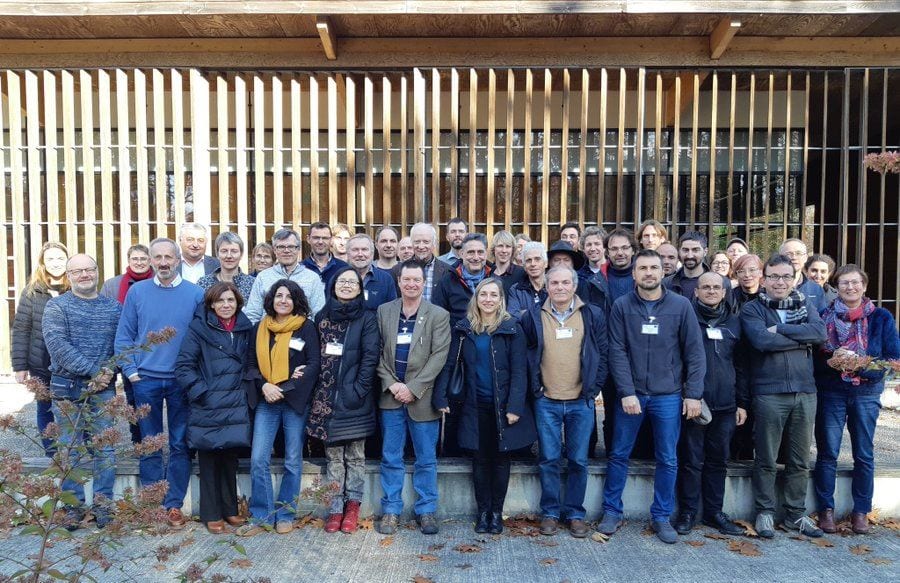 4 December 2018 – CABI's experts in the biological control of invasive tree pests and pathogens, such as the box tree moth, are participating in an international partnership of scientists, experts and stakeholders to help protect Europe's forests from devastating pests and diseases.
Lukas Seehausen is leading the CABI project team of scientists that also includes René Eschen and Marc Kenis, to develop a work package of tools and bests practices for the biological fight against tree pests and pathogens as part of the recently launched  Holistic Management of Emergency Forest Pests and Diseases (HOMED) programme.
HOMED is funded by the European Union's Horizon 2020 research and innovation programme and was launched during a meeting hosted by the Institut National de la Recherche Agronomique (INRA) in Bordeaux, France. It consists of 23 partners, including institutes, universities, organizations and private for-profit entities from 15 countries.
Forests are the highest ranked land cover type in Europe at around 40% of the total land area and provide numerous goods and services of benefit to Europe including wood but also services of great value from an ecological, political, social and cultural perspective.  However, in the last decades, there is a growing list of introduced non-native pests and pathogens, such as the box tree moth (Cydalima perspectalis), chestnut blight (Cryphonectria parasitica), ash dieback (Hymenoscyphus fraxineus), Asian long-horned beetle (Anoplophora glabripennis) and western conifer seed bug (Leptoglossus occidentalis), which have been causing dramatic losses to European trees and forests.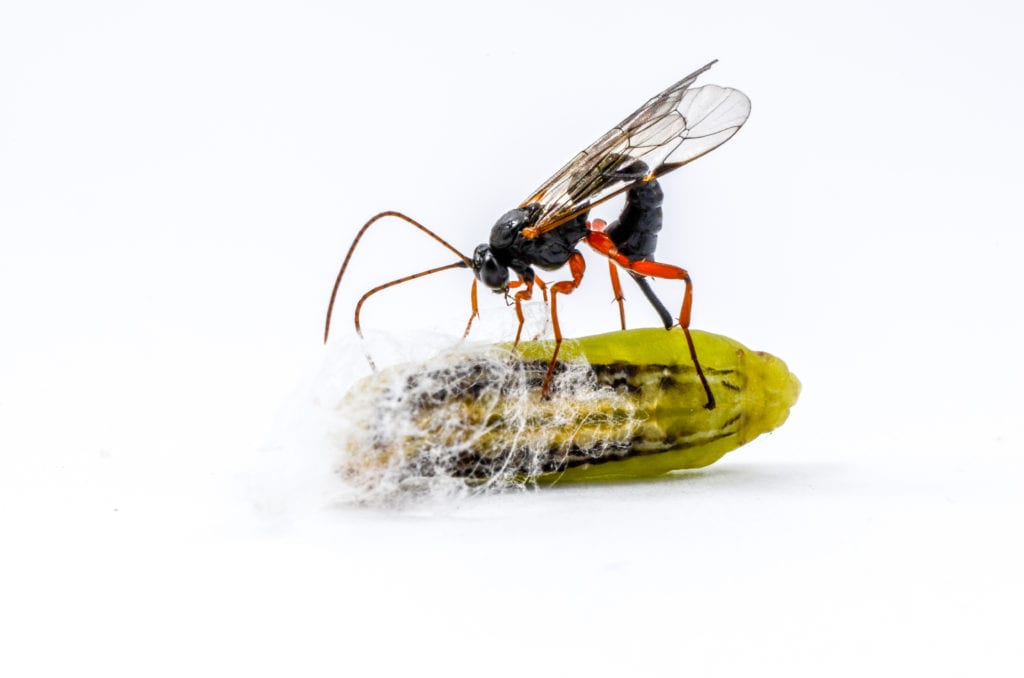 Photo: a pupal parasitoid of the box tree moth (Tim Haye/CABI)
HOMED will provide a full set of science-based, innovative practical methods and tools to assess and control emerging or invasive pests and pathogens threatening EU forests, following a holistic and multi-actor approach.
As well as CABI leading the work package for the development of tools and best practices to carry out safe and efficient biological control operations against invasive tree pests and pathogens in Europe, CABI is also involved in a new study of sentinel plants in China, South Africa, the USA, Italy, France and Switzerland that uses the tools developed in COST Action Global Warning. The study aims to provide early-warning against alien pests before these arrive in Europe.
Lukas Seehausen, a research scientist in Risk Analysis & Invasion Ecology at CABI's laboratories in Delémont, Switzerland, said: 'Due to human population growth and associated global change, European forests are facing both increasing expectations to sustain human needs and increasing threats to their own health.'
'The HOMED project brings scientists, experts and stakeholders from 15 countries on one table. This shared expertise from across Europe is important in understanding both the distribution and spread of tree pests and diseases as well as ways to mitigate them.'
'CABI contributes with its expertise in biological control and sentinel plantings as early warning system for potential alien tree pests.'
Over the next four years, HOMED will develop a full panel of scientific knowledge and practical solutions for the management, from assessment to control, of emerging native and non-native pests and pathogens. This includes improving strategies of risk assessment and management by targeting the successive phases of invasion, and developing mitigation methods for each phase; prevention, detection and diagnosis, surveillance, eradication and control tools.
Additional information
Find out more about CABI's involvement with the HOMED programme from the project page.
Read more about CABI's work with 'Sentinel nurseries as early warning system against alien tree pests' from the project page.
Dr Kenis talks about the evolving threat of the box tree moth on French TV.
Learn more about HOMED from the dedicated website.
The CABI Forest Science Database supports research in forest and wood science and provides access to over 1.2 million abstracts and more than 45,000 full text documents.