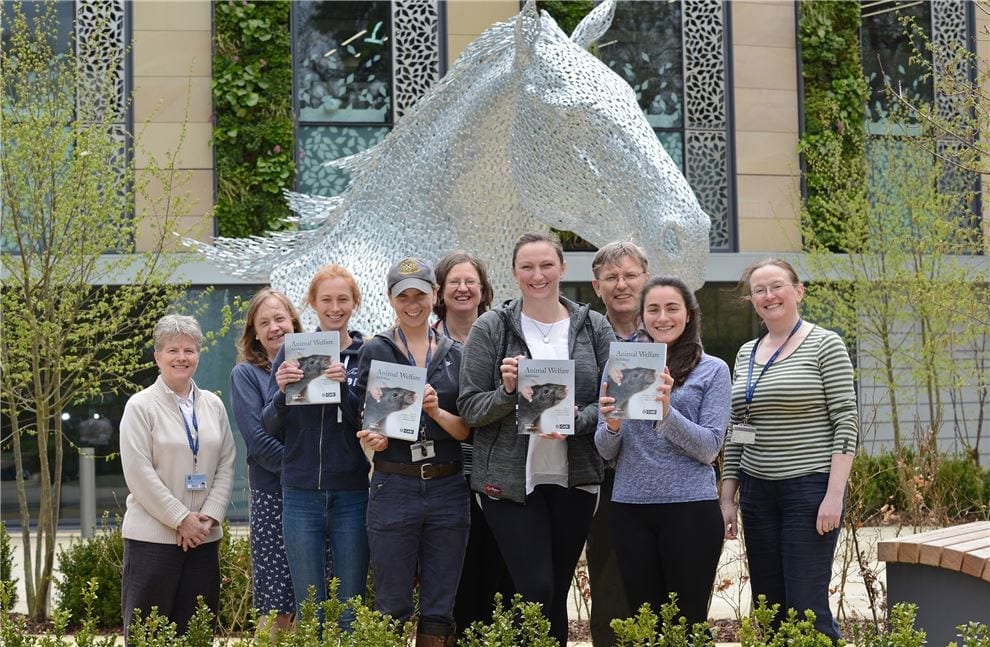 CABI has donated copies of the appropriately titled 'Animal Welfare' to students at The Royal (Dick) School of Veterinary Studies who were tasked with designing a poster to promote key themes relating to animal welfare.
Copies of the CABI-published book, edited by Professor Michael Appleby of the University of Edinburgh of which The Royal (Dick) School is affiliated, were sent to Dr Andrew Gardiner, Senior Lecturer and EMS Director, to present to the winning group of students.
Taking the honours for their poster on the project entitled 'A stride too far? The history and sustainability of the UK horse racing industry', were Rachel Scerri, Louise Thornley, Chloe Wakeley and Emily Westwood.
Dr Gardiner said, 'We are very grateful to CABI for donating book prizes for this year's Student Research Component (Foundation) course.
'The prize was awarded to the best poster as voted by staff, students and visitors to the vet school's campus at Easter Bush, where the posters were on display for two weeks.
'SRCF is an unusual course for vet students in that students get to choose their own topic engaging with specified global themes such as sustainability, one health, animal welfare, ethics, technology and socioeconomics. These themes align closely with many of CABI's excellent veterinary titles, making the prizes particularly appropriate and valued.'
Caroline Makepeace, CABI's Head of Content Strategy, said,  'CABI is delighted to have provided the books as prizes for the students and thought it was appropriate that we should offer 'Animal Welfare' not least because of the links its editor has with Edinburgh University but also because of its relevant subject matter.
'The book is also new, is already one of our best sellers, and comes with a free e-book. I hope the students enjoy reading it and that it helps them further their studies.'
Additional information
Find out more about the book 'Animal Welfare,' including details on how to purchase, here.