In 2016, the Fall armyworm (Spodoptera frugiperda) was found in Africa for the first time. It is a lepidopteran pest native to the Americas that feeds in large numbers on leaves and stems of more than 80 plant species, causing major damage to maize, sorghum, sugarcane but also other vegetable crops and cotton. The life cycle of the fall armyworm and its ability to spread and reproduce quickly, makes it an incredibly successful invasive species.
Working with our member countries and partners, CABI has been at the centre of tackling the invasive fall armyworm in Africa and Asia.
Since its first appearance in West Africa, CABI has been taking action against fall armyworm through our two key programmes: Action on Invasives and Plantwise and projects specifically on the pest. Our work includes international and national response planning, biological control research and development, mass extension and diagnostic services.
Communication campaigns on fall armyworm use text, print, radio and video messages to support extension services and farmers managing the pest on their farm. Based on data gathered, we estimate the campaigns directly reached more than 500,000 farmers across several African countries. Studies in Uganda following one campaign showed that those who participated went on to implement two additional fall armyworm management practices over and above those who had not.
CABI's evidence note revealed that maize farmers had average losses of 26.6% in Ghana and 35% in Zambia due to the pest. Applying pesticides remained the most frequent control method used, sometimes including highly toxic products, which shows how urgent it has become to make safer options more available, especially now the invasion has spread further. CABI and national partners tested how effective biopesticides, botanicals and traditional methods for fall armyworm control are in a number of African countries – work which contributes to the identification of a range of sustainable, non-chemical approaches for managing this pest in future.
Biological control is widely seen as a key component of Integrated Pest Management (IPM) and involves three strategies: classical biological control, augmentative biological control, and conservation biological control. Promisingly, surveys for natural enemies of fall armyworm have shown that at least 12 biocontrol agents already attack the invasive insect on the continent, so prospects for the biological control of fall armyworm are encouraging.
Related online products and resources
Invasive Species Compendium - a dedicated portal of news, research, practical extension materials, videos and other resources on fall armyworm.
Fall armyworm Research Collaboration Portal - a free-to-access platform that enables the sharing of research data, insights and outputs, and includes a range of key features such as posting research updates, identifying collaborators, and posting questions to the community.
Explore our recent projects from around the world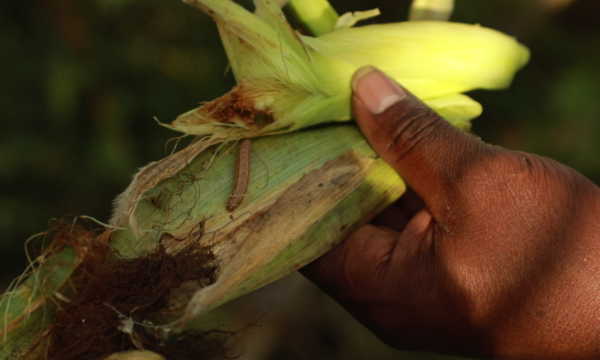 In Africa, the fall armyworm is a pest causing significant destruction and devastation to crops. It is estimated to cause 8-20 million tonnes of maize losses each year and due to little knowledge of the pest and ways of managing it, the impacts can be catastrophic. With partners, CABI developed an emergency response strategy that empowered local communities of six target countries to effectively manage and monitor outbreaks in their respective localities, helping to prevent further spread.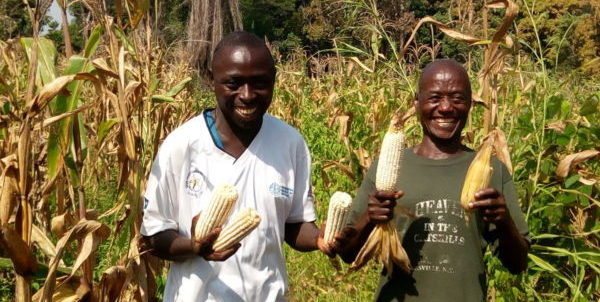 Crop protection in Africa relies heavily on the use of synthetic chemical pesticides. They are perceived to be more effective than other methods but human health concerns and the resistance to them in pest populations is shifting the tide towards lower risk pest management methodologies. Biopesticides are considered a suitable alternative in fall armyworm (FAW) management as they are typically more specific than most synthetic pesticides and are a lower risk to health and the environment. However, those commercial biopesticide products that are available, from the Americas and Europe, to use against FAW in Africa are not available due to inadequate knowledge on their efficacy.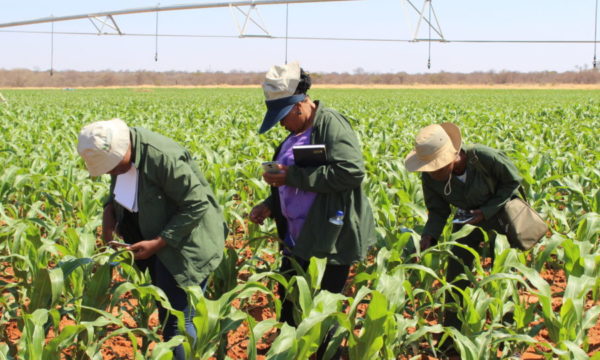 During 2017-18, the invasion of the Fall Armyworm (FAW) in Botswana posed a serious threat to food and nutrition security for vulnerable farming communities and households. Surveillance of pests, known as pest monitoring, will help mitigate the negative impacts of FAW in the country and will also promote the wider use of Integrated Pest Management (IPM) for sustainable management of the pest. This project will work towards strengthening the capacity of stakeholders in these two areas of management whilst supporting the development of a national strategy for the sustainable management of FAW in Botswana.
Papers and other publications that we hope you find enlightening