Banana project helps farmers in Tanzania and Uganda reap 64% increase in yields
Summary
Bananas are a critical food crop and source of income for farmers in Tanzania and Uganda. But poor agricultural practices affect their ability to grow and sell more produce. CABI and partners worked on a project to share banana farming knowledge with smallholders and boost production. In 2021, a report revealed that the project had increased yields by 64% – a net increase of an additional US$8.15m annually.
The story
A banana project has changed the lives of smallholder farmers in Tanzania and Uganda, helping them to grow 64% more produce. Farmers who participated in the project increased their crops from 10 to 19 metric tons per hectare per year, worth an extra US$8.15m annually.
In Tanzania and Uganda, bananas are a critical food crop and source of income for farming communities. The project's aim was to improve banana farming practices and help smallholders develop effective cropping systems. The project focused on the highlands of East Africa.
The NARO-led project team, supported by CABI, the Africa Soil Health Consortium (ASHC) and partners, developed information-sharing campaigns. The project commissioned agents to share banana farming information at scale with thousands of smallholders. In total, they reached 47,650 farmers. The agents shared banana farming advice in many ways, including banana calendars, dramas, guides and posters.
Over 70% of agents agreed that the banana calendar was the most useful tool, helping farmers know what to plant or do, and when. The guides gave valuable written information, and the posters provided the farmers with easy-to-understand visual knowledge – helpful for those who struggle to read.
The agents shared knowledge about selecting good sites on which to grow crops. They gave advice on mulching and managing pests.
The agents offered various banana farming advisory services, which included information on land preparation, and soil and water conservation.
In 2021, CABI published a project summary highlighting the success of this five-year project. Overall, the project increased yields by 64%, but it also made tangible differences to individual farmers' lives. For example, a farmer in Bukoba, Tanzania, was able to build an outhouse for his goats following the project, after boosting his income. Another farmer in Isingiro, Uganda, was able to build an entire new house with his increased profits.
Sustainable Development Goals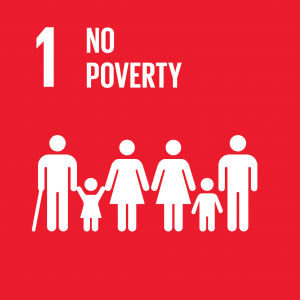 Helping small-scale farmers improve their livelihoods by providing knowledge about plant health and access to markets.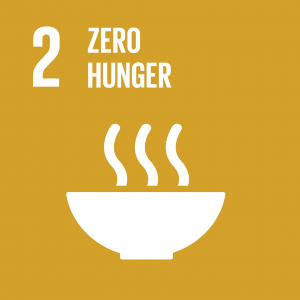 Developing a sustainable food system that helps smallholders meet the world's growing need for food.
Related News & Blogs
CABI is working in partnership to share its expertise in creating, managing, curating and disseminating scientific information as part of a project to help boost banana production worth $4.3 billion to the economies in Uganda and Tanzania.
Related projects
Over 50 million people in East Africa depend on highland bananas for their food and/or income. Annually, the crop's production is worth around $4.3 billion, However, pests and diseases, nutrient deficiencies and drought stress continue to affect average productivity of banana. This project is working with private and public partners to help farmers bridge the yield gap by providing appropriate knowledge and skills in good management practices that will improve farmers' productivity with the aim of reaching 25,000 households in Uganda and Tanzania and creating a value of over $14.3 million.
Start: 01/07/2018 End: 31/07/2020