Strengthening vegetable value chains in Pakistan
Small scale vegetable farmers in Pakistan encounter a number of issues that compromise their sustainable livelihoods; particularly for women and youth. Through the project, an alliance of selected organisations is aiming to improve the livelihoods of rural communities in Sindh and Punjab through strengthening selected horticultural value chains, and promoting sustainable production and marketing opportunities.
Expertise
CountriesAustralia
Pakistan
Duration
Start: 16/02/2018
End: 31/12/2021
Project Overview
So, what's the problem
Over 60% of Pakistan's population of around 208 million live in rural areas where poverty in all its forms is high (nearly 55%) compared to urban areas (less than 10%). The vast majority of the country's rural poor depend on subsistence agriculture, either as farmers, or as farm labourers and service providers. The vast majority of these farmers operate family smallholdings – comprising less than five acres of land – and for many of these, vegetables are a major, but highly variable, source of household income. Women and the young who are attempting to make their living through vegetable farming and trade are especially affected.
A needs assessment was conducted in Sindh and Punjab where four major vegetables (onion, potato, tomato, chillies) are grown. It showed that supplying consistently good quantity vegetables to the market remains challenging. Structural constraints such as poor storage, handling, transportation and processing, are big issues. We found that these, coupled with production constraints (such as seed quality, price of inputs, and pests and diseases) and economic constraints (such as mechanism of access to capital, credit, tenancy/ land) means that consumers are not being supplied with enough good quality vegetables.
Overarching socio-cultural factors such as the lack of knowledge to address these constraints (including inadequate extension services) and restricted opportunity for women and youth also act as barriers to working collaboratively within some communities.
What is this project doing?
To address these constraints, a holistic and multidisciplinary approach has been developed that will look at the entire value chain to help improve the livelihoods of the target communities in Sindh and Punjab. This will be achieved by strengthening horticultural value chains, and by promoting sustainable production and market opportunities.
Specifically, the project objectives are to:
Identify opportunities for increasing community engagement and developing rural entrepreneurism
Establish sustainable production and marketing opportunities for small scale vegetable farmers and traders
Test and develop technical innovations for selected vegetables value chains
Expand improvements in vegetable value chains, and sustain and maximise any community benefits
The project team is comprised of subject specialists and experts from all areas of the value chains (social science, production, post-harvest handling, value-added product development, marketing and capacity building) and a comprehensive work plan has been developed whereby the experts will test and make recommendations to farmers on the techniques and technologies they should implement.
Our approach in this project will not only benefit the community households working directly with us, but also the stakeholders involved in these and other commodity value chains.
Partnerships with both public and commercial institutions throughout testing and applying value chain interventions are vital to sustain any future impacts.
---
Results
This horticulture value chain project is focussed on social science and has pre-selected community groups at 11 target sites in two provinces of Pakistan.
The project successfully established nine subcontracts with in-country and international partners who help to implement the project; contracts with seven Australian consultants have also been finalised.
The project team and all project partners have begun participating in project activities, one of which was a 'walk-the-chain' activity (a walk-through experience from start to finish) at project field sites which allowed the team and partners to fully understand how the product flows through the supply chain. A comprehensive baseline report was then produced and shared with the donor, the Australian Centre for International Agricultural Research (ACIAR), and the senior management of partner organisations, and a newsletter was developed.
The social scientists, comprising of an Australian counterpart and participants from five in-country partner organisations have concluded a baseline survey that engaged community groups for any future interventions and are profiling potential villages for community household engagement.
Regular research trials, communication of findings to the relevant stakeholders, building the capacity of researchers and beneficiary households, and regular reviews are being organised and fuller participation of all partner organisations and engagement of participating communities is anticipated.
Related project blogs:
---
Project Manager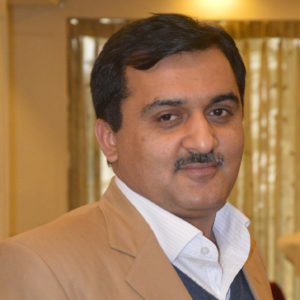 Project Manager
CABI, Opposite 1-A, Data Gunj Baksh Road, Satellite Town, Pakistan
Related projects
Despite sufficient availability of natural resources, in Khyber Pakhtunkwa, Pakistan, constraints are faced throughout the value chain. Growth opportunities provided by domestic and global agriculture markets can therefore not be met. The aim of this project is to help create stronger food value chains in Pakistan by introducing certification facilities, improved market linkages, and a move towards more innovative, technology-based agriculture that makes better use of the natural resources.
Start: 22/07/19 -End: 21/06/20