Improving Pakistan's food value chains through certification and quality assurance
Despite sufficient availability of natural resources, in Khyber Pakhtunkwa, Pakistan, constraints are faced throughout the value chain meaning growth opportunities provided by domestic and global agriculture markets cannot be capitalized on. The aim of this project is to create stronger food value chains in Pakistan through the introduction of certification facilities for quality assurance, improved market linkages and a move that will make better use of the natural resources using more innovative, technology-based agriculture.
Expertise
CountriesPakistan
Duration
Start: 22/07/2019
End: 21/06/2020
Project Overview
So, what's the problem
Khyber Pakhtunkwa, a province in Pakistan, has ample natural resources. However, the agribusiness sector, particularly horticulture and livestock, face numerous constraints, including inputs and farming practices, inadequate storage and transport, market links, finance, quality standards and low levels of farmer organisation, throughout the value chain.
The lack of value chain linkages between stakeholders (input suppliers, farmers, service providers, traders, processors) is a demonstration of market failures and therefore demands an integrated intervention that adopts a unifying approach.
Due to these constraints, growth opportunities provided by domestic and global markets cannot be capitalized on, leading to smaller export markets, lower incomes or loss of employment for smallholders and, consequently, the country's food security and economy.
What is this project doing?
The aim of this project is to strengthen the existing value chain by making efficient and sustainable use of natural resources through innovative and technology-based agriculture which will support improved quality compliance for a range of key crops. By creating certifications to aid accreditation and assurance and engaging those in the food value chain, the competitiveness of these chains will improve.
In this project, CABI scientists will provide technical assistance with the key objectives including:
Improve product quality and ensure food safety and hygiene through various international certifications
Provide market linkages for greater market access
Establish a traceability mechanism in line with international best practices
Export promotion by addressing constraints of Sanitary and Phytosanitary (SPS) standards of World Trade Organization
Develop the supply chain infrastructure by:

building the capacity of all stakeholders
providing machinery and equipment to meet the requirements of various certifications

Provide an incentive structure for the private sector by:

building capacity in services and certification audits for all of the components within the supply chain
including hard interventions comprising of provision of machinery and equipment

Facilitate group marketing and business clusters for scale economies
In order to achieve the objectives, the project will focus on carrying out key activities including the capacity building of farmer clusters, training of processors and traders in SPS protocols and international certifications, training of trainers, training of farmers on good agricultural practices and livestock management, provision of farm machinery to farmer clusters and suppliers and the establishment of packhouses. There is also an aim to bring high value crops and livestock into a traceable pool through a commodities identification and registration system.
---
Results
The inception and feasibility phases of this project are complete where work plans have been developed, value chains prioritised and interventions designed. CABI has proposed final sites and also potential commodities for implementation in the field. The implementation phase, which includes putting all activities into practice and developing complete packages, will take place throughout 2020.
---
Project Manager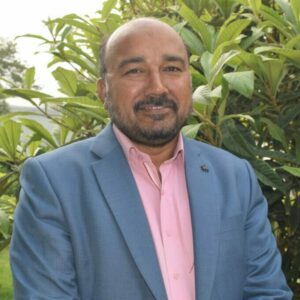 CABI Country Coordinator PlantwisePlus
CABI, Opposite 1-A, Data Ganj Bakhsh Road, Rawalpindi, Pakistan