Establishing model farms in Pakistan
The Government of Punjab in Pakistan want to enhance its exports by 30%. However, the horticulture chain is facing difficulties exporting to international markets because produce is not meeting quality and safety standards. This project will establish model farms and build the capacity of those in the value chain, whilst building important linkages with local and international markets.
Expertise
CountriesPakistan
Duration
Start: 01/02/2018
End: 30/06/2022
Project Overview
So, what's the problem
Growers, processors and exporters in the horticulture value chain have experienced problems complying with international quality and safety standards, making it difficult for them to export and capture high-end markets.
Compliance is costly and combined with a poor market response, farmers and exporters are not ready to opt for international compliances.
Issues with the quality of produce have also been observed throughout the horticulture value chains, particularly in mango, citrus, potato and vegetables and other minor crops. Farmers are not aware of the GAP (good agriculture practices) and have consequently faced huge pre and post-harvest losses, resulting in low profitability. This makes the supply chain more vulnerable and links with potential buyers, processors and exporters weak.
These factors, coupled with the reluctance of the value chain players to invest in the supply chain infrastructure, has hampered the exports of horticulture produce in the country and specifically in the Punjab Province.
What is this project doing?
The Government of Punjab in Pakistan wants to enhance its exports by 30% by transforming its horticulture industry.
The initiation of this project, 'the Establishment of Model Farms Linked with Improved Supply and Value Addition' aims to promote the agricultural industry of Pakistan on a national and international level. Through the establishment of model, innovative farms that generate high quality, value-added produce and capacity building of the relevant value chain players, new markets can be explored and those in the value chain can contribute towards the envisioned 30% increase in exports.
The core objective of the project is to establish model farms that produce quality selected horticultural products and enhance their export to high-end markets in countries where complying with international standards is crucial. The concept will help farmers to build greater capacity in areas such as harvest and post-harvest handling of crops and will also see the creation of international certifications for farmers, producers and suppliers to ensure they comply with Sanitary and Phytosanitary (SPS) measures.
CABI will be providing technical assistance in the following five components:
Capacity building of farmers in areas of GAP and pre and post-harvest handling of crops
Capacity building at General Trainings and Lead Auditor courses
Support for international certifications
Development for supply chain infrastructure
Market linkages program
---
Results
To date, capacity building has been carried out at 162,807.5 acres (cumulative) of the 250,000 target, whilst capacity building has been carried out at 12 General Trainings and Lead Auditor courses.
Fifteen global GAP certifications and eight ISO certifications have been gained in the support for international certifications and 139 small grants have been given to project beneficiaries to be spent on farm machinery and equipment, helping to develop the supply chain infrastructure.
To help develop market linkages, four domestic Horti and Agri Expos have taken place with international buyers, two in 2018 and two in 2019, and a promotional campaign on Pakistani mango has taken place in Malaysia.
The project has a dedicated website: www.emfp.org.pk
---
Project Manager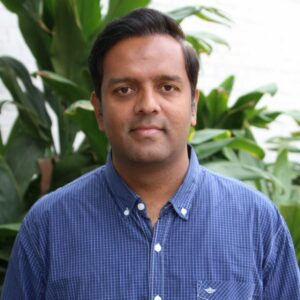 Deputy Director Business Development
CABI, Opposite 1-A, Data Ganj Bakhsh Road, Rawalpindi, Pakistan