Regulatory harmonization in Pakistan for maximum residue limits and biopesticides
Developing economies in Asia, including Pakistan, face challenges in conforming to international food standards due to the prevalence of aflatoxins exceeding permissible limits and pesticide maximum residue limits (MRLs); limits are either not established, farmers cannot comply with standards and/or the capacity of the value chain is weak. Subsequently, Pakistan's ability to trade is affected. Based on the strategic use of biopesticides, this project brings a new approach to chili growers of Pakistan. The aim is to reduce aflatoxin exposure, reduce residues at harvest and overcome trade barriers caused by MRL issues. CABI will work with partners and Pakistani chili growers to increase their compliance with aflatoxin international standards and MRL regulations.
Expertise
CountriesPakistan
Duration
Start: 15/03/2021
End: 30/09/2023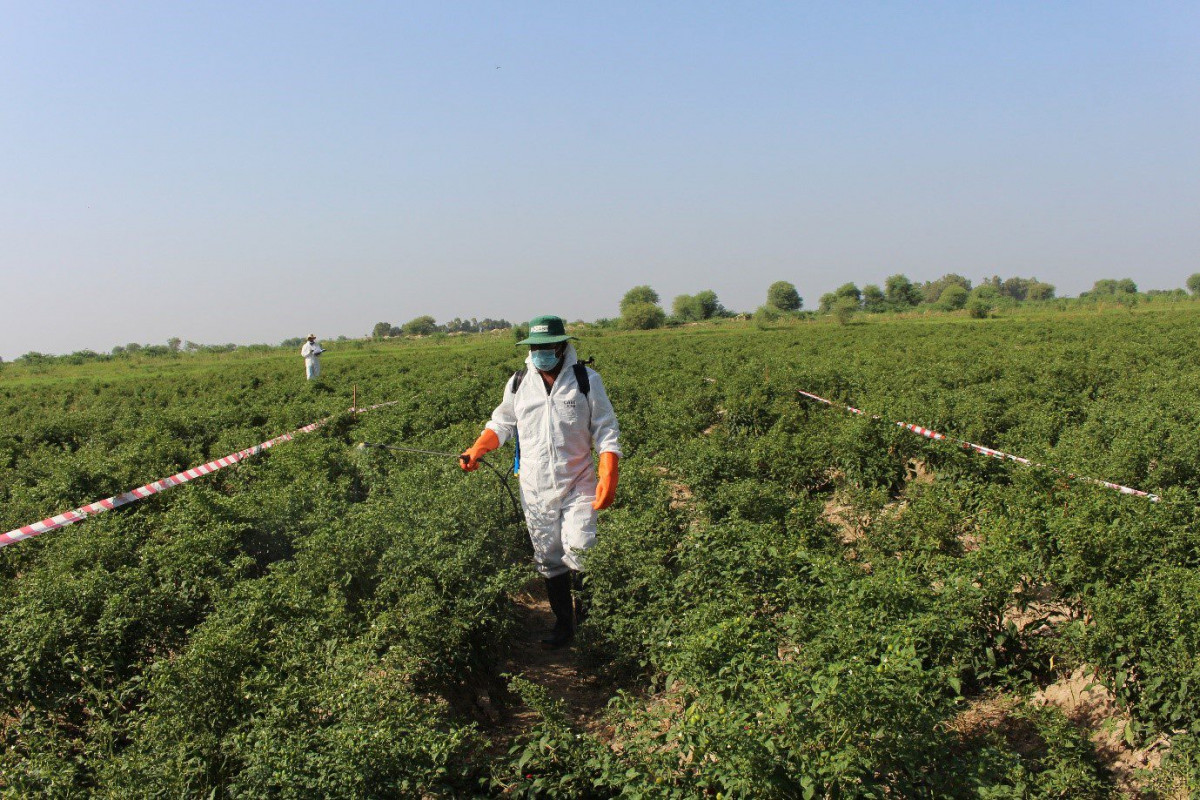 Pesticide application for pesticide residue field trials in Sindh. Credit: CABI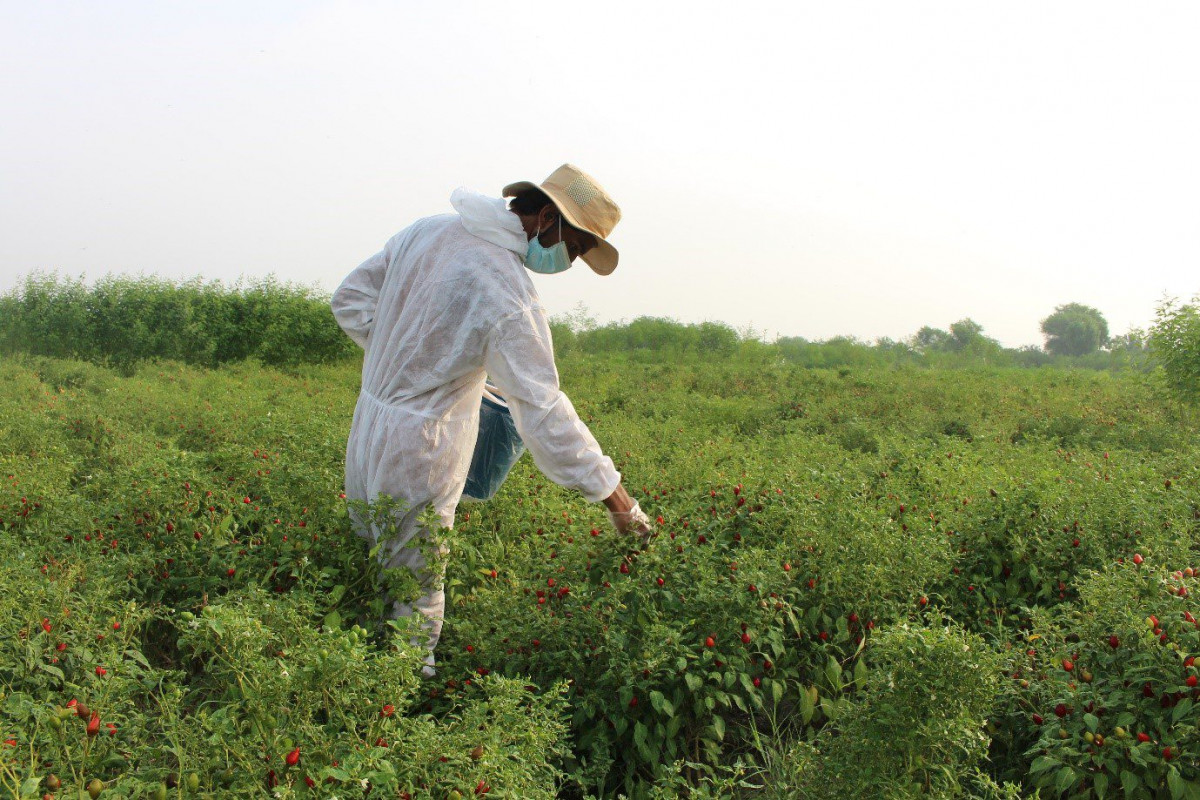 Chili sample collection for pesticide residue field trials in Sindh. Credit: CABI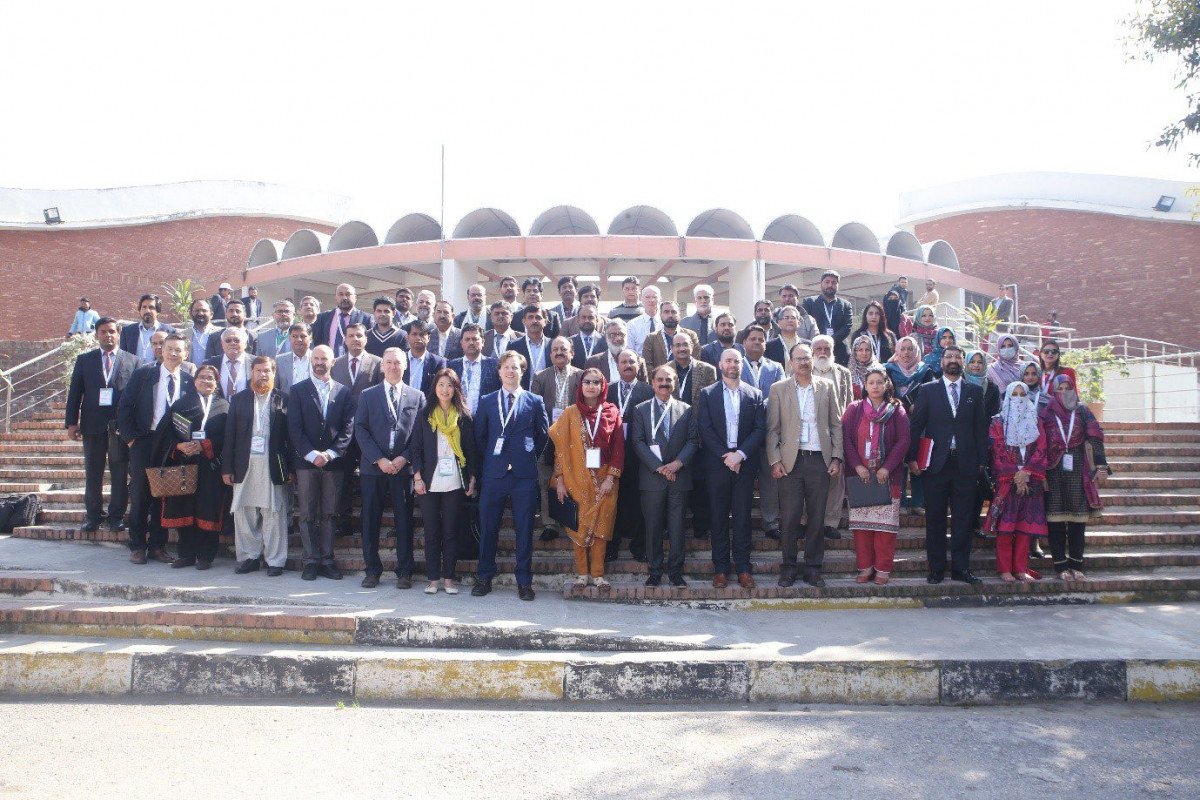 Stakeholder engagement workshop at MARC, Islamabad. Credit: CABI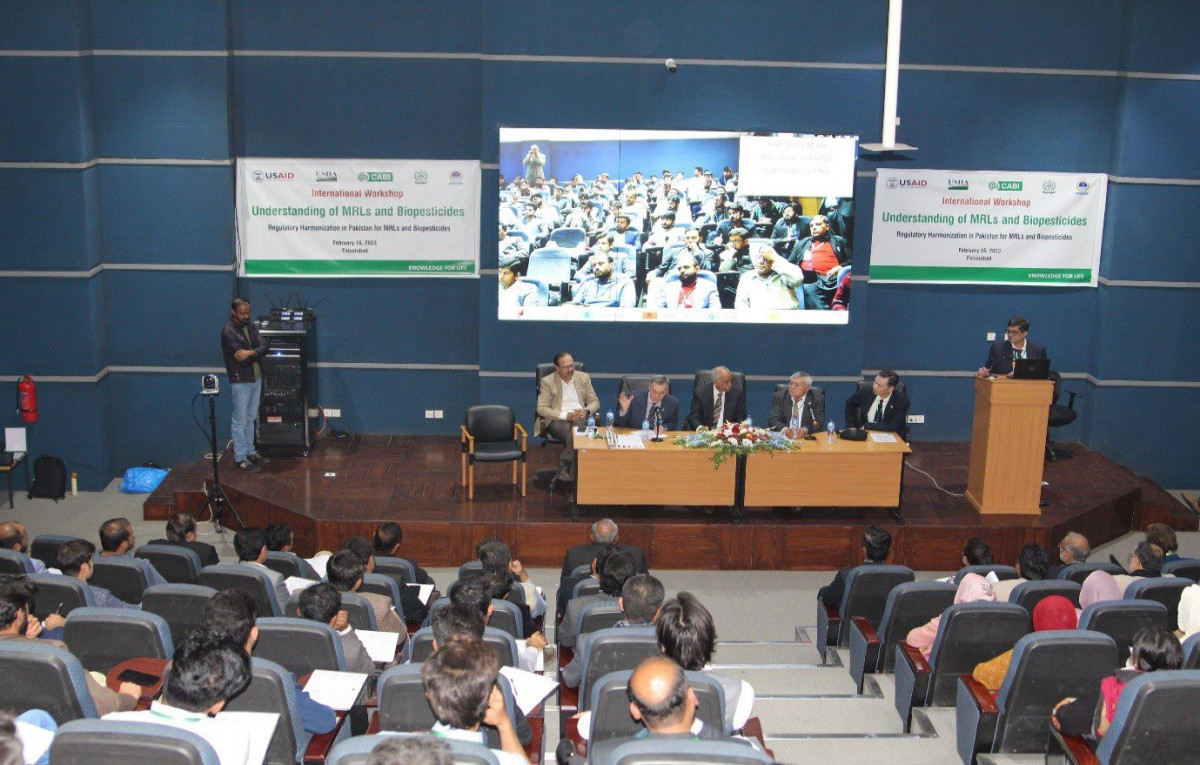 International workshop on 'Understanding MRLs and biopesticides' at the University of Agriculture, Faisalabad. Credit: CABI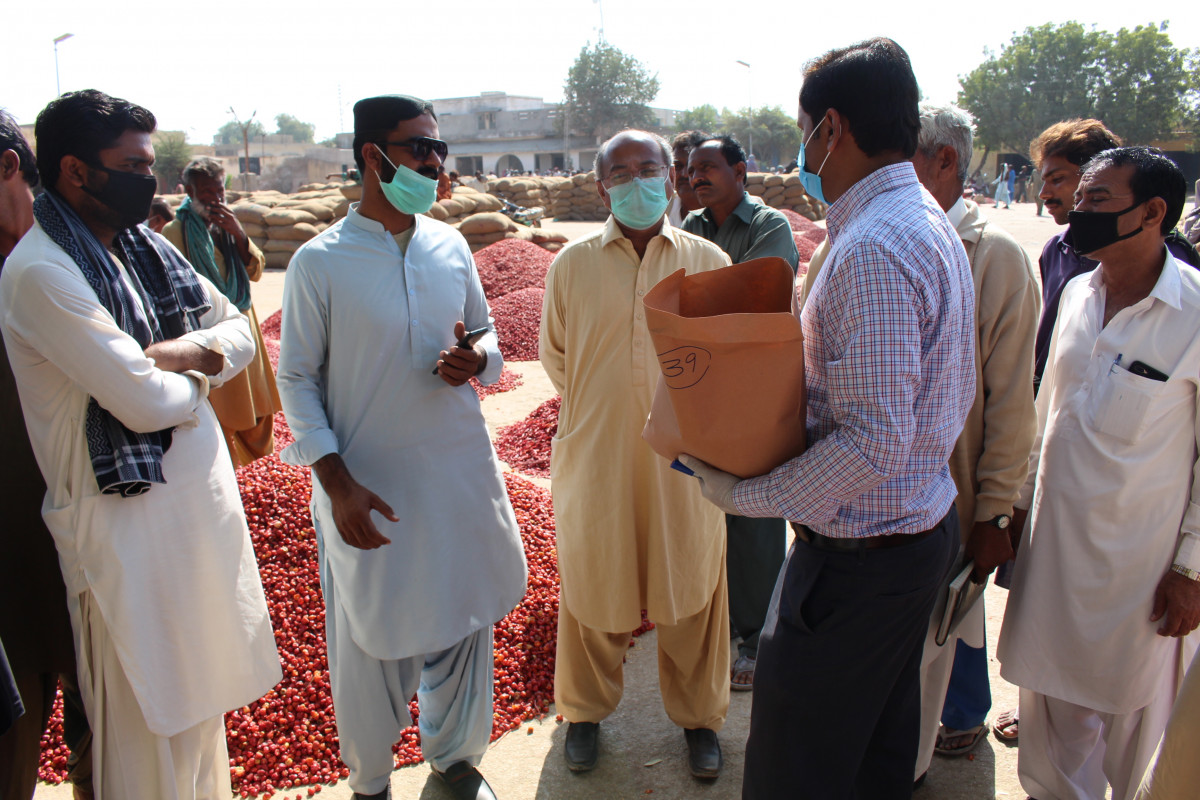 Consultation with chili growers. Credit: CABI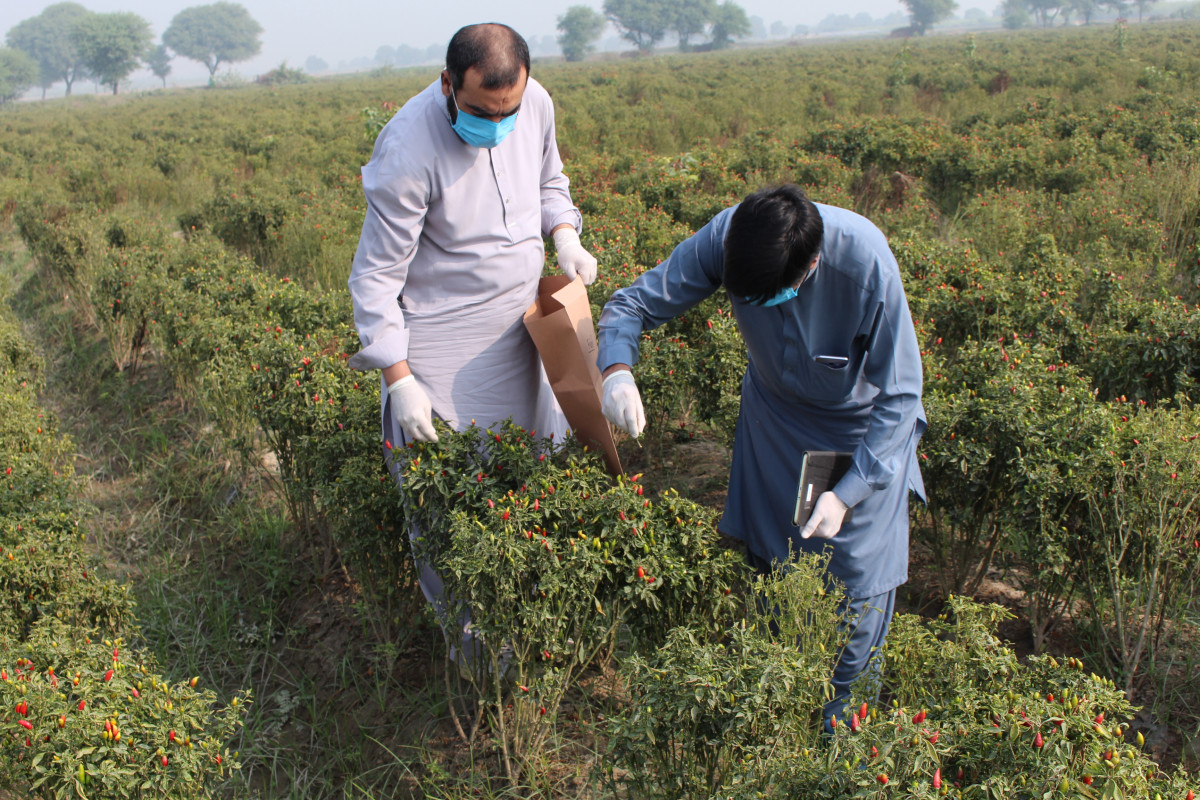 Project team collecting samples of chilies. Credit: CABI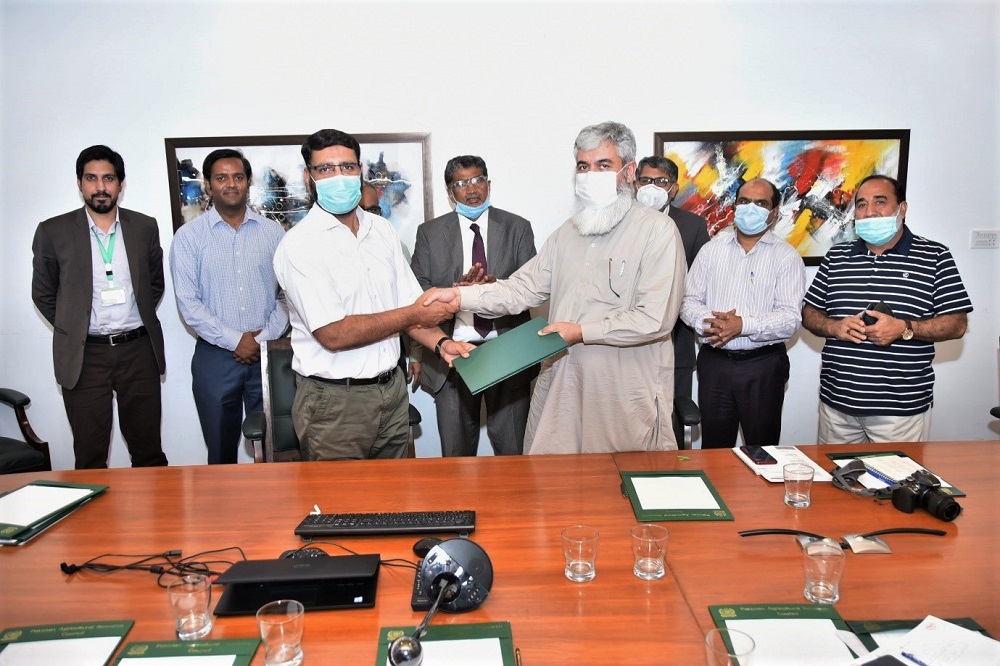 Signing of the contract with partners. Credit: CABI
Previous
Next
Project Overview
So, what's the problem
Pakistan is the world's fourth-largest producer of chilies. Accounting for around 4-5% of total global chili production, Pakistan ranks sixth among red chili exporting countries and accounts for 7.2% of global exports.
In Pakistan, 85% of chili is produced in the Sindh province (GOP, 2019) – the Dundicut red chilies of Kunri are world-famous. However, over a decade, the export of chilies from Pakistan declined from 3.58 thousand tons to 3.27 thousand tons (GOP, 2019) due to non-compliance with international standards.
Pests and diseases are a continuous problem for farmers throughout the growing season. Chemical control is a common solution, however, it can be harmful to human and animal health and the use of pesticides also leads to export confiscation in the international market trade.
In order to ensure quality food for consumers, value chain personnel must meet international food code standards. Aflatoxin and MRL concentrations found in agri-based produce must be quantifiably below the permissible limits set by international standards. A sustainable approach to handle such issues without deteriorating the quality of produce is therefore required.
What is this project doing?
The primary objective of this initiative is to mitigate pesticide concerns in Pakistan's red chili cropping system and to harmonize it with international MRL standards while exploring the use of biocontrol technology to reduce aflatoxins in red chilies.
These actions will help to build Pakistan's scientists' capacity to carry out science-based research and will support any subsequent adoption of biocontrol products (biopesticides) for mitigating aflatoxins and MRL concerns in red chilies.
In turn, the aim is to boost Pakistan's registration process for biopesticides and harmonize MRLs with science-based international standards.
The project will improve the ability of the Government of Pakistan to advocate for science-based policies at international forums by consolidating the biopesticide registration process (similar to that created in the Safer Food Through Aflatoxin Control project).
The project will:
Build the capacity of the national system to monitor and handle aflatoxins and MRLs
Detect contamination of aflatoxin levels and MRLs in red chilies
Prioritize high-risk pesticides related to increased MRLs
Identify and produce potential biopesticides to use during extended pre-harvest intervals for pest and aflatoxin management
Determine suitable pre-harvest intervals for targeted biopesticide use to avoid aflatoxins MRLs
Improve the ability of the Government of Pakistan to advocate science-based policies and set the biopesticide registration process
---
Results
The USDA Foreign Agricultural Service in Islamabad and CABI convened a steering committee with representatives from the Pakistan Agricultural Research Council (PARC) for the regulatory harmonization work in Pakistan for aflatoxin and MRLs. A cooperation agreement with PARC has been signed for the planning and execution of the regulatory harmonization research work of aflatoxins and MRLs in red chilies.
To facilitate the technical studies related to sample collection, laboratory analysis, aflatoxin mitigation studies, residue decline studies, bio-efficacy trials and regulatory aspects, international experts have been engaged. A series of capacity building sessions for the scientists involved have been conducted:
Field sampling: online training on 'Sampling Protocols for Chili Pepper Survey Study in Pakistan' to explain sampling protocols for MRL studies to scientists from NARC and SARC.
Laboratory analysis and protocols: a four-day virtual laboratory workshop entitled 'Laboratory Analysis Protocols' provided an overview of the protocols involved in the analysis of samples for aflatoxin and residue studies.
Aflatoxin biocontrol mechanism for red chilies: a one-day virtual training workshop called 'Characterization of Aspergillus Flavi associated with chilli peppers in Pakistan' provided an overview of the mechanism and steps involved in conducting aflatoxin biocontrol experimental studies on the chilli crop.
Webinar on biopesticides and future perspectives in Pakistan: a webinar on 'Biopesticides and their future perspectives in Pakistan' was organized by CABI on 12th October 2021 with national stakeholders from Pakistan to help improve their awareness of the concept and adoption of biopesticides.
Identification of pesticide of concern: a survey was conducted in the Umerkot district (the largest production centre for red chilies in Pakistan and renowned as the 'chili capital of Asia') to collect samples from chilli growing fields. Collected samples were analysed by the Ecotoxicology Research Program, Institute of Plant and Environmental Protection at NARC to identify prevalent pesticide concerns.
Capacity building and training for national stakeholders: sessions will be organized for government officials, private industry stakeholders, allied agencies and farmers to increase the awareness of aflatoxins and MRLs on the chilli crop.
Project field interventions will continue for two years.
---
Project Manager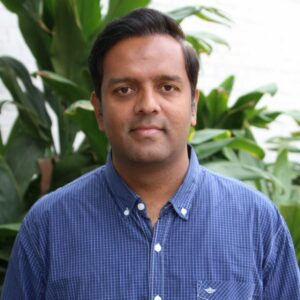 Deputy Director Business Development
CABI, Opposite 1-A, Data Ganj Bakhsh Road, Rawalpindi, Pakistan