Locating a biological control for tutsan in New Zealand
Tutsan, native to Europe, was introduced to New Zealand but is now a major invasive species. In 2011, CABI's Swiss centre was approached by Landcare Research to investigate prospects for the biological control of tutsan. Surveys in the native range revealed a suite of insects and pathogens. CABI's laboratories in the UK are currently conducting research on strains of the rust fungus, Melampsora hypericorum, from Europe to assess their potential to control tutsan populations in New Zealand.
Expertise
CountriesNew Zealand
Duration
Start: 01/07/2011
End: 30/06/2017
Project Overview
So, what's the problem
Tutsan, Hypericum androsaemum L., is an evergreen or semi-evergreen shrub of the family Hypericaceae. It is native to Europe and was introduced to New Zealand in the 1800s as a garden ornamental. Today, it is a major weed in New Zealand's higher rainfall areas. It most significantly affects the Ruapehu District and the Bay of Plenty in the North Island. It grows in open forest, forest margins, scrub, waste places and gardens. The weed can form dense thickets which can outcompete native vegetation and decrease biodiversity. This shrub is unpalatable to livestock and tends to infest areas in which mechanical and/ or chemical control options are impractical. There is also a concern that tutsan has the potential to pose a significant conservation threat if it continues to spread at its current rate.
What is this project doing?
In 2011, CABI was approached by Landcare Research, to investigate the potential for the biological control of tutsan. A biocontrol programme for tutsan in the state of Victoria, Australia, was abandoned in the 1990s when a rust fungus, Melampsora hypericorum, was found to have self-introduced and although variable, it's generally providing good control where it is prevalent. Nevertheless, despite being present in New Zealand, the rust is not successfully controlling all tutsan populations. Natural enemy surveys were conducted in Europe, the native range of tutsan and we collected samples of both tutsan leaves and the rust for molecular analysis by Landcare Research to try and establish where the original introductions came from. 
In 2014 we decided to focus on the rust and finding a strain from Europe which is most virulent towards tutsan on the North Island. In addition to this, studies were conducted to determine the optimal conditions for infection. More recently, we are investigating the development of rust resistance in tutsan as plants age.
---
Results
As part of an MSc student's research, natural enemy surveys were conducted during 2012 -13 across the UK and Ireland, France, Northern Spain and Georgia. A total of 117 insect species were collected, 49 of which fed directly on tutsan. The insects with most potential as a biocontrol agent are being studied further by Landcare Research. The rust pathogen was present at 58% of sites surveyed and three additional fungal pathogens were isolated from leaves (Phomopsis sp, a Phoma sp and an unidentified Ascomycete).
Work on the rust took place at CABI's UK laboratories where we tested how infective 11 European strains of the rust were on tutsan populations from New Zealand. In order to provide a significant level of control we believe that it is likely that a number of different strains of the rust will need to be released. Our research also showed that young leaves are more susceptible to rust infection compared to older, more mature leaves. Research into the development of resistance in tutsan as plants age is currently ongoing.
---
Project Manager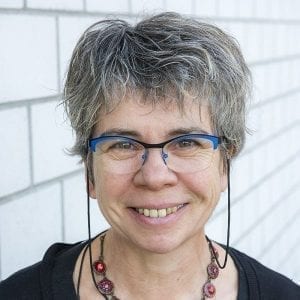 Global Director, Invasive Species
Rue des Grillons 1, 2800 Delémont, Switzerland