Our project work is funded by a wide range of donors including: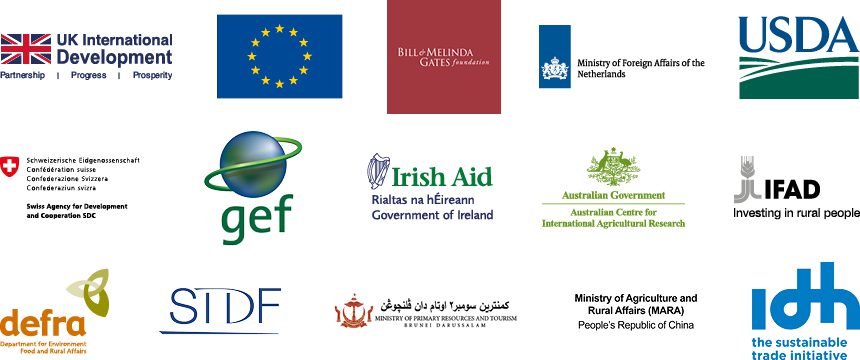 We have a dedicated team of key account managers who ensure that our work meets our member countries' priorities and donors needs.
CABI has close partnerships with an increasing number of philanthropic trusts and foundations. We seek to form strong and long term partnerships with trust and foundation donors where there is a shared interest with CABI's mission: improving people's lives worldwide by providing information and applying expertise to solve problems in agriculture and the environment.
If you are linked to a philanthropic organisation and are interested in exploring partnership ideas further, please contact Alistair Holt, Head of Trusts and Foundations in the first instance.
CABI is an international intergovernmental organisation, and we gratefully acknowledge the core financial support from our Member Countries (and lead agencies) including the United Kingdom (Foreign, Commonwealth & Development Office), China (Chinese Ministry of Agriculture and Rural Affairs), Australia (Australian Centre for International Agricultural Research), Canada (Agriculture and Agri-Food Canada), Netherlands (Directorate-General for International Cooperation), and Switzerland (Swiss Agency for Development and Cooperation).
Other sources of funding
The fees paid by our member countries and profits from our publishing activities enable CABI to support rural development and scientific research around the world.