Assessing information sharing from plant clinics in China and Zambia through social network analysis
Published: December, 2019
Journal article
Purpose: This paper explores the information sharing between farmers clustered around a formal plant health information source, using six case studies of plant clinics in China and Zambia. Design/methodology/approach: A survey was carried out with 327 farmers; six plant doctors were interviewed and plant clinic records reviewed. Data were analysed using social network analysis and descriptive statistics. Findings: Clinic attendees shared plant health information with an average of 4.6 other farmers in China and 3.8 farmers in Zambia. However, the effective secondary reach of plant clinics, i.e. clinic attendees sharing information with non-attendees, was considerably lower, especially in China, where most sharing took place among clinic attendees. The Zambian plant clinics, managed by public extension services, show a more open pattern where information is also shared with non-attendees. Practical implications: Plant doctors could play a more proactive role in bridging formal and informal networks to enhance the diffusion of plant health information within farming communities. Strategies to optimize the secondary reach of plant clinics should be informed by the agro-ecological and socio-economic context, as well as the type of organization operating the service. Theoretical implications: The type of production system (degree of market orientation) and clinic's institutional setup (private vs. public sector) determine the characteristics of the social network around it. The closed, crop-specific networks in China result in high uptake of advice but limited secondary reach. The open, more crop-diverse networks in Zambia have higher secondary reach but lower uptake.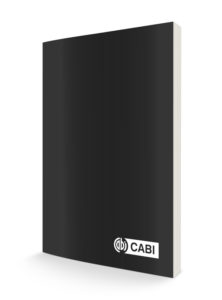 Assessing information sharing from plant clinics in China and Zambia through social network analysis
DOI https://doi.org/10.1080/1389224X.2019.1699125
Type Journal article
Published in The Journal of Agricultural Education and Extension
Language English
Year 2019
Related projects
Worldwide, over 500 million smallholder farmers provide food for two-thirds of the earth's growing population. Achieving a zero hunger world by 2030 depends on increasing the productivity of these smallholder farmers – but their crops face a significant threat. Yearly, an estimated 40% of crops grown worldwide are lost to pests. If we could reduce crop losses by just 1%, we could potentially feed millions more people. The lack of access to timely, appropriate and actionable extension advice makes it a fundamental challenge for farmers to get the right information at the right time to reduce crop losses.