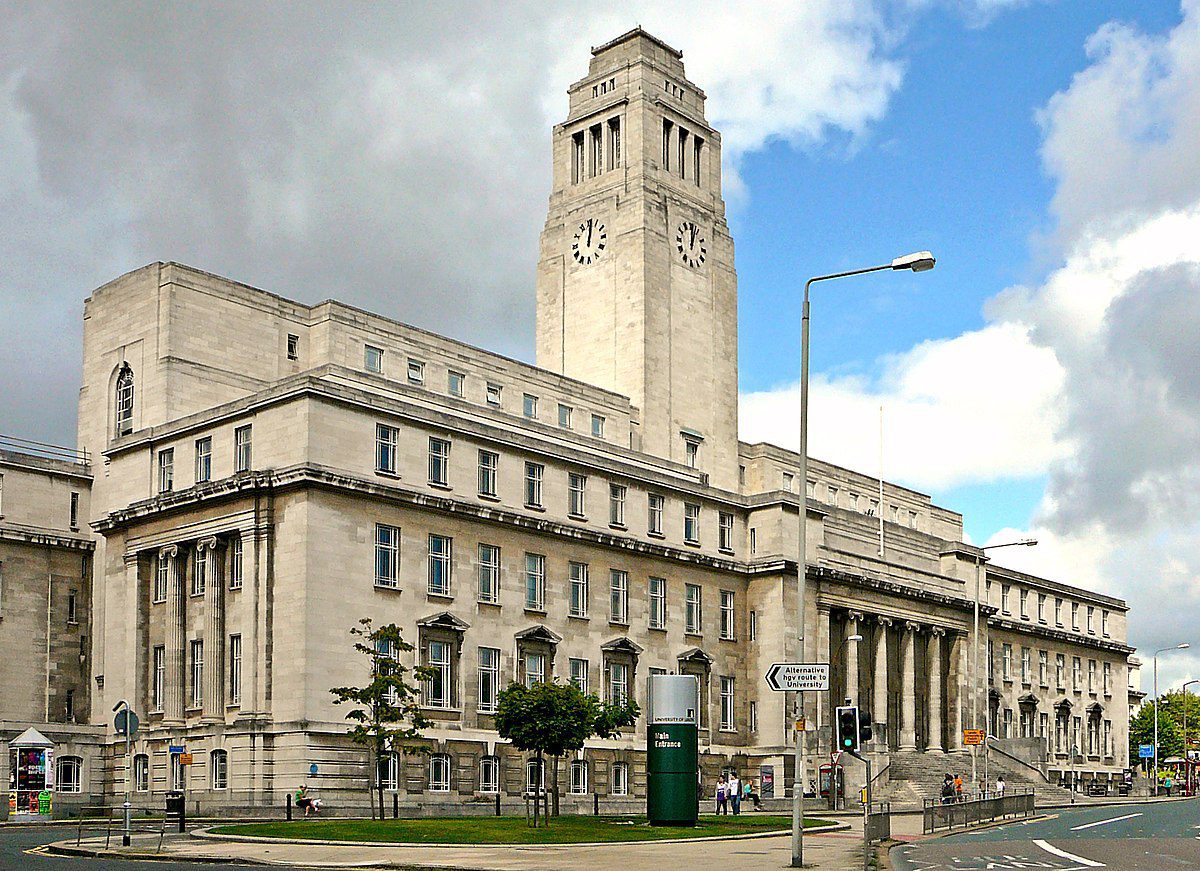 Established in 1904, the University of Leeds is one of the UK's largest universities. A member of the Russell Group, the university is a powerhouse for environmental science research. It was recently ranked 23rd in the world for earth sciences by ShanghaiRanking and positioned 36th for environmental sciences in the QS World University Rankings. 96% of the research submitted by Leeds to the 2021 REF was assessed to be 'world-leading' or 'internationally excellent'. This year,University of Leeds was awardeda Queen's Anniversary Prize — the UK's highest accolade for educational institutes — for its climate science research.
The university's School of Environmental science leads several cross-faculty initiatives, such as:
Leeds also hosts the Climate Impacts Group, a research cluster exploring how climate variability and change affects food security. The university also has a decade-long partnership with CGIAR CCAFS. This collaborationhas been critical in driving innovation in climate smart food systems.
The university's experts play leading roles in developing climate change policy. Professor Andrew Challinor was Lead Author on the 'Food Production Systems and Food Security' chapter of the Fifth Assessment report of the IPCC and Lead Author for the UK Climate Change Risk Assessment 2017. Dr Ahmed Gailani was selected by the Climate Change Committee work on the UK's industrial decarbonisation efforts and Professor Piers Foster is one of the UK's official climate change advisers.
What the researchers will be working on
Project: iSPARK: innovation in sustainability, policy, adaptation and resilience in Kenya
In Kenya, environmental degradation and climate change threaten the sustainability and resilience of smallholder farming systems. Farmers need timely and accurate climate information to make informed decisions. Meanwhile, policy makers need evidence to prioritise policy choices and investment decisions that contribute to environmental sustainability, climate resilience, and other sustainable development goals.
Through its multi-scale approach, iSPARK will bridge the CGIAR Initiatives Excellence in Agronomy (EiA) and Climate Resilience (ClimBeR), to deliver farm-level interventions and the evidence-based policy pathways and investments that are needed to transform food systems. Working in western Kenya iSPARK, will build on a range of previous and ongoing research collaborations and partnerships in integrating work from across CGIAR Initiatives.
Who Leeds will be working with
iSPARK will be led by Julian Ramirez (Alliance, EiA), Andrew Challinor (University of Leeds, ClimBeR), and Medha Devare (IITA, EiA). The CGIAR and University of Leeds have a long history of effective and equitable collaboration stretching back to the inception of CCAFS in 2010. Collaboration between Ramirez and Challinor stretches back almost as far. Ramirez and Devare have been working closely together under EiA's TRANSFORM Work Package for over three years, including for the development of AgWISE.
EiA partners have worked with the Kenya Agricultural and Livestock Research Organization (KALRO), and developed a Monitoring, Evaluation, Learning, and Impact Assessment framework, along with a mechanism to assess Agronomic KPIs across timescales. In collaboration with Shamba Shape Up, ClimBeR has been working to strengthen the delivery of advisory services and disseminate evidence around sustainable and climate-smart agricultural innovation in Kenya. In addition to work on the ClimBeR project, Leeds will also draw upon several years of experience combining satellite data and machine learning algorithms to develop a prototype early warning system for food security in Kenya as part of the EU-CONFER project.