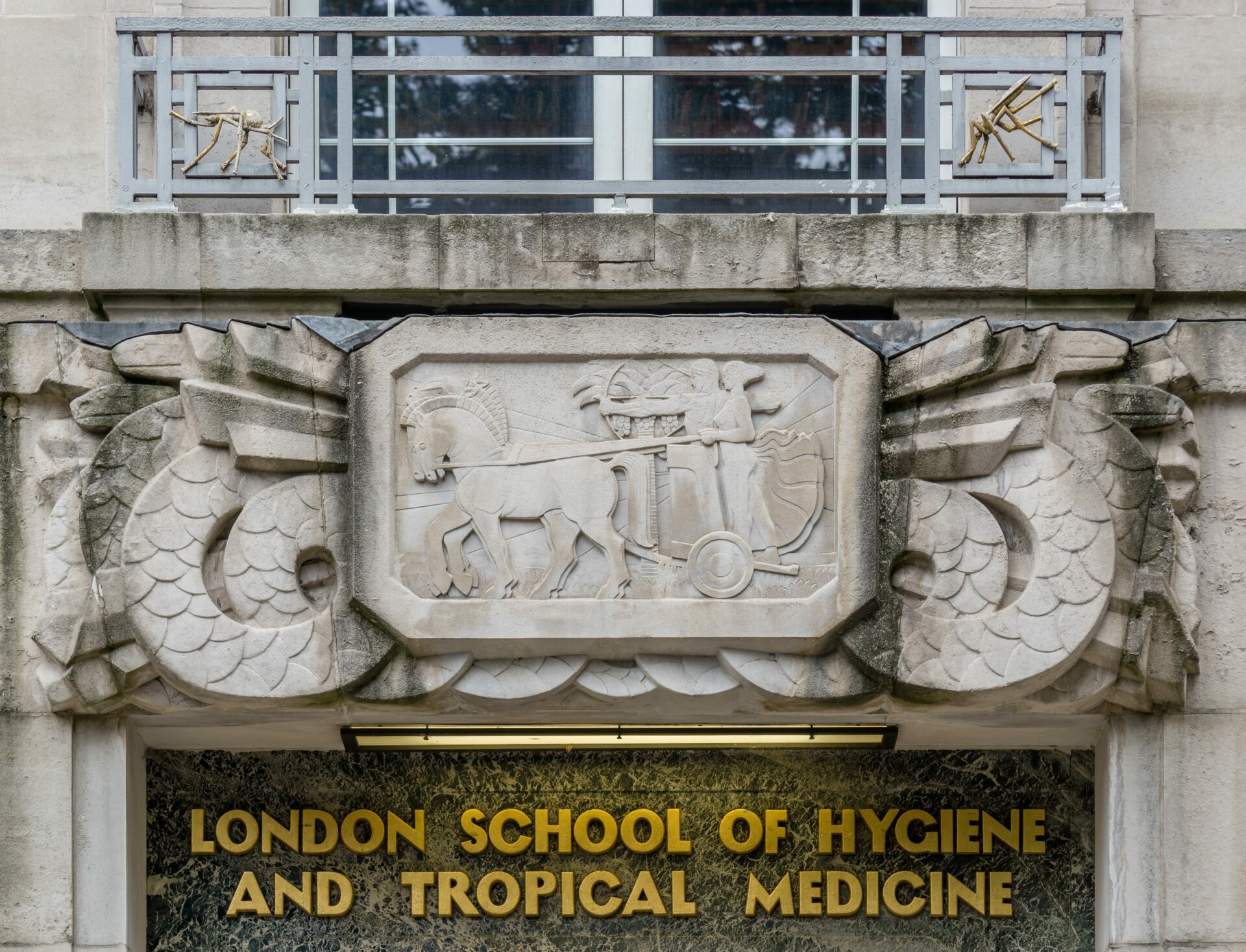 About
The London School of Hygiene & Tropical Medicine (LSHTM) is one of the world's leading public health universities. Its mission is to improve health and health equity in the UK and worldwide by working in partnership to achieve excellence in public and global health research, education and translation of knowledge into policy and practice.
Founded in 1899, it has two sites at Keppel Street and Tavistock Place in London, as well as units in The Gambia and Uganda. With an annual research income of over £190 million, LSHTM engages in a multitude of research activities in over 100 countries, as well as training the next generation of health leaders through its postgraduate courses. Staff and students are united in seeking to create a more healthy, sustainable and equitable world for everyone.
LSHTM's international presence and collaborative approach to research means it is uniquely placed to help shape health policy and translate findings into impact across the globe. It is ranked 1st for the key measure of impact and joint 10th overall of all universities in the UK in tables based on the government's Research Excellence Framework (REF 2021) published in the Times Higher Education. The REF21 listed LSHTM as one of only three institutions in the UK found to be providing a world-leading environment for public health research.
In 2017, LSHTM received a Queen's Anniversary Prize for Higher and Further Education in recognition of its work on Ebola, and in 2022 it was awarded the prize for its response to COVID-19. LSHTM was at the forefront of informing the UK and global response to the COVID-19 pandemic, from modelling the spread, control measures and impact of the virus, to tracking attitudes to vaccines. During the pandemic, many clinically-trained staff and students voluntarily returned to work in the NHS. Other LSHTM staff gave their expertise to the UK government for free as members of the Scientific Advisory Group for Emergencies (SAGE) and its various sub-groups.
What the researchers will be working on
Project: Fruits and Vegetables for Sustainable Healthy Diets (FRESH) – Expanded Network with UK Partners (FRESH-EN UP)
Food systems are highly vulnerable to the effects of climate change. The effects on yields and supply chains are likely to make nutritious diets increasingly unaffordable and inaccessible and worsen dietary and health problems. Tanzania represents a notable case study.
The effects of climate change, such as higher temperatures and decreasing rainfall affects, has led to a reduction in Tanzania's agricultural production. The cost of nutrient dense foods in the country has increased, meaning many Tanzanians lack access to nutritious foods. More than a quarter of the country's children under the age of five exhibit stunting. Furthermore, reduced crop yields affect the incomes of Tanzania's small-scale food producers.
This project aims to increase intake of fruits and vegetables in Tanzania, especially among nutritionally at-risk populations such as women of reproductive age and adolescents, through:
the promotion of climate-smart agricultural practices,
measures to reduce food loss and waste, and
food environment and demand-generation interventions.
Who LSHTM will be working with
To undertake this work UK-CGIAR has connected LSHTM with the International Food Policy Research Institute (IFPRI) and Sokoine University of Agriculture (SUA) to leverage each organisation's expertise.
Each organisation has experience in conducting program and policy relevant research at the intersection of agriculture, diets, and nutrition. These institutes are also highly adept at identifying, co-developing and testing solutions to improve diet and nutrition outcomes.
All organisations are dedicated to creating equitable partnerships. IFPRI and SUA are cire partners on the CGIAR FRESH Initiative which works in Tanzania and LSHTM has on-going work in the country with the Tanzania Food and Nutrition Centre. By building on existing work, the project aims to generate evidence to inform initiatives that support increased fruit and vegetable intake as part of healthy and sustainable diets.