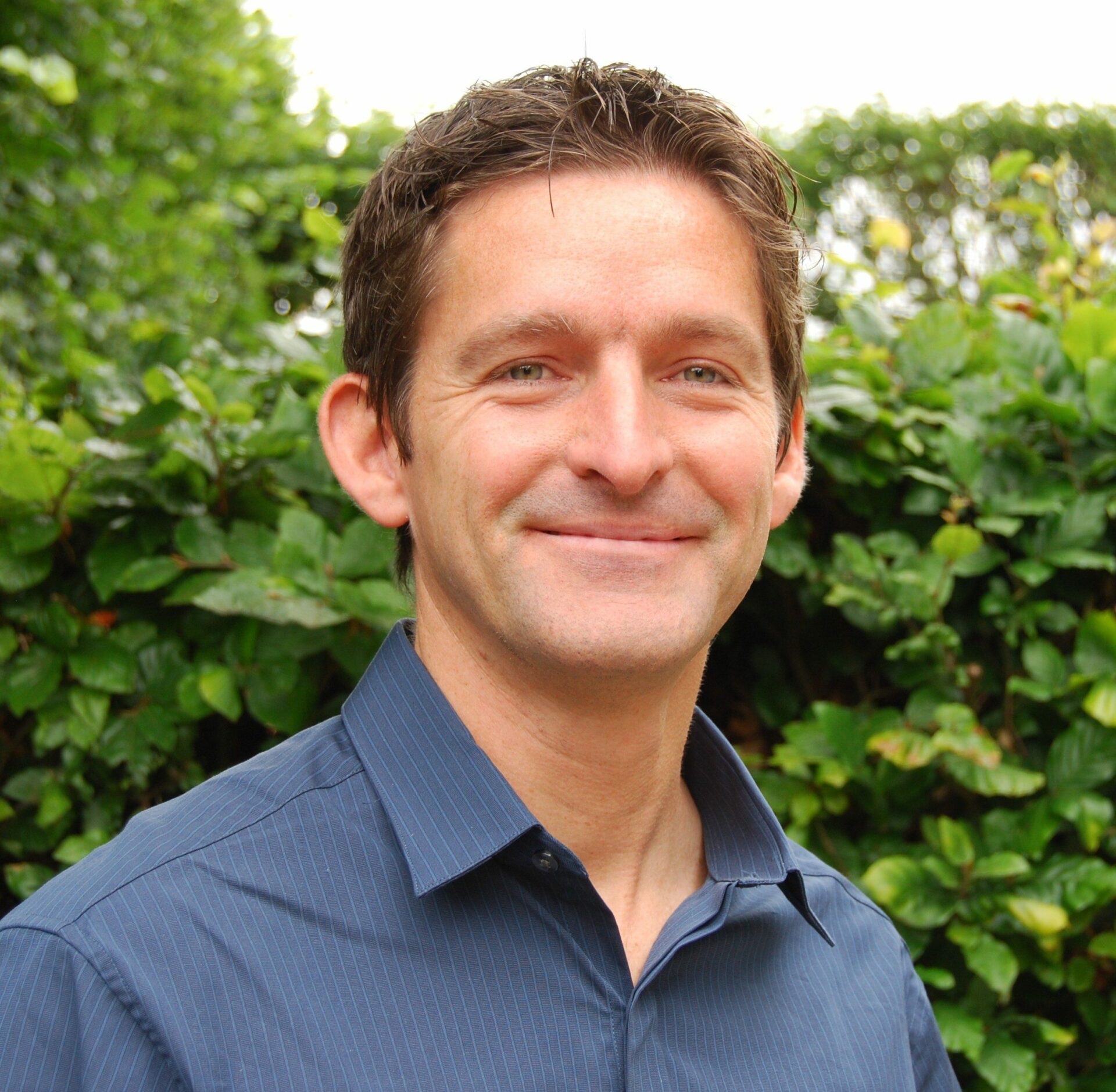 Professor Andrew Challinor will be the UK-science lead for the Centre's project "iSPARK: innovation in sustainability, policy, adaptation and resilience in Kenya". In this interview he discusses his scientific background, the focus of the research and the University of Leeds' past collaborations with CGIAR.
Bio
Andy Challinor is a Professor of Climate Impacts at the University of Leeds. He began his research career with a PhD at the University of Leeds on boundary layer flow through forests. He then spent some years at Reading, conducting postdoctoral research on the impacts of climate variability and change on food crops. He returned to Leeds in 2007 to take up a Lectureship and initiate and lead the The Climate Impacts group. Andy led the NERC consortium End-to-end quantification of uncertainty for impacts prediction (EQUIP) and leads Flagship work on Climate Smart Agriculture for Climate Change, Agriculture and Food Security (CCAFS). He was Lead Author on the 'Food Production Systems and Food Security' chapter of the Fifth Assessment report of the IPCC and Lead Author for the UK Climate Change Risk Assessment 2017.
Q. What is your professional and academic background and how has it shaped your current thinking?
I'm a physicist by training, who then applied the basic process-based problem-solving skills learnt to crop-climate prediction. The main thing this taught me is to make everything as simple as possible, but not simpler (this quote is attributed to Einstein, but ironically what he actually said was much more complicated). I seek to develop understanding at an appropriate degree of complexity, and work with others who do the same such as working with interdisciplinary researc institutes like the Global Food and Environment Institute and the Priestley Centre for Climate Futures. That is a sound basis for working across disciplines towards solving real-world problems.
Q. You'll be one of the lead researchers on iSPARK: innovation in sustainability, policy, adaptation and resilience in Kenya. What are the goals of this project?
ISPARK will create and use evidence to support the changes needed for sustainable, climate-resilient nutrition security in Kenya. The project will bring together farm-level interventions with the evidence-based policy pathways and investments that are needed to trigger systems transformation at scale. Models, metrics, satellite data and machine learning have huge potential to enable greater resilience of food production in Kenya and beyond.
Q. Why have you chosen Kenya as the location for the research?
In Kenya, environmental degradation and climate change threaten the sustainability and resilience of smallholder farming systems. Kenya is also a relatively data-rich country in terms of agriculture and food systems and we have strong partnerships there. This means that we are well-positioned to make a difference there, and it also means that it is an excellent place for a proof-of-concept of our approach.
Q. How will the University of Leeds' previous work on climate resilience and food security contribute to this project?
We have a long history of working with the CGIAR, going back nearly two decades. Both the networks developed through those collaborations and the specific work on climate resilience give us an excellent starting point. For example, we have worked on demonstrating the value of drought- and heat- tolerant crops as well as irrigation and land use change, and on the role of crop breeding, agro-technology and policy in supporting adaptation to climate change.
Q. Why will collaboration between the scientific partners be so important to this project?
George Box put it very clearly when he said, "all models are wrong, some are useful." This is quite a stark way of saying it, but the point is that no one scientific approach can capture the full picture. Reality simply does not fit inside a computer. This wider vision importantly includes the social sciences, which help us understand the role of people, right from individuals through to governments, in engendering change.
Q. How do you see this project evolving over the next few years and beyond?
I see the work in Kenya as both important in its own right, and as a proof-of-concept for how cutting-edge technological approaches can be effectively oriented towards coping strategies for climate change. I also think the role of wider geopolitical issues is important and will be recognised explicitly in future work. Where we make food systems resilient to climate change, we tend also to make them resilient to conflict and other destabilising trends that we have been seeing in recent years. There is scope for our work on these issues for UK government to be conceptually translated into Africa and beyond. I also think that we'll see this work catalysing new collaborations – indeed, we already started thinking about this at Leeds and we have new studentship planned that will align very closely with iSPARK.