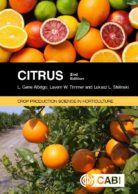 Citrus
2nd Edition
By: L. Gene Albrigo, University of Florida, USA, Lukasz L Stelinski, University of Florida, Lavern Timmer, University of Florida, USA
August 2019 | Paperback | 324 Pages | 9781845938154
August 2019 | ePDF 9781780642727 | ePub 9781789242096
Description
Citrus fruit, originating in Southeast Asia, have been cultivated and enjoyed for over 4000 years. Moreover, they are grown in nearly every country within 40°north-south latitude, the major producers being China, Brazil, the USA, and countries bordering the Mediterranean. This new edition continues to adopt an international perspective on citrus, covering its biology and cultivation as well as considering issues in the citrus industry and providing examples from around the world.

The authors include discussion on important topics such as biotechnical advances in citrus genetics, current techniques in breeding, the role of climatic factors in worldwide production, the importance of rootstocks, plant husbandry, pests and diseases, and postharvest technology. They emphasize current theories and technological advances in citriculture, citing specific examples of how they are used and in which regions.

Citrus 2nd edition describes the scientific basis of production practices and is aimed at professionals in the industry as well as advanced students of horticulture and allied disciplines within plant science and food science.
Table of contents
1: HISTORY, DISTRIBUTION AND USES OF CITRUS FRUIT
2: TAXONOMY, CULTIVARS AND BREEDING
3: ROOTSTOCKS
4: ENVIRONMENTAL CONSTRAINTS ON GROWTH, DEVELOPMENT AND PHYSIOLOGY OF CITRUS
5: PLANT HUSBANDRY
6: ARTHROPOD PESTS
7: DISEASES
8: FRUIT QUALITY, HARVESTING AND POSTHARVEST TECHNOLOGY
Reviews
Have you read this book, or used it for one of your courses? We would love to hear your feedback. Email our reviews team to submit a review.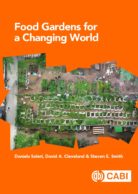 Food Gardens for a Changing World
By: Daniela Soleri, David A. Cleveland, Steven E. Smith
From
£97.40 | €117.85 | $138.40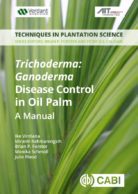 Trichoderma: Ganoderma Disease Control in Oil Palm
By: Ike Virdiana, Miranti Rahmaningsih, Brian Forster, Monika Schmoll, Julie Flood
From
£20.50 | €25.65 | $30.75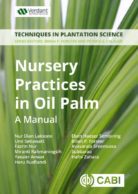 Nursery Practices in Oil Palm
By: Nur D Laksono, Umi Setiawati, Fazrin Nur, Miranti Rahmaningsih, Yassier Anwar, Heru Rusfiandi, Eben Haeser Sembiring, Brian Forster, Avasarala Sreenivasa Subbarao, Hafni Zahara
From
£25.65 | €30.75 | $35.90
Like most websites we use cookies. This is to ensure that we give you the best experience possible. Continuing to use
CABI.org
means you agree to our use of cookies. If you would like to, you can learn more about the cookies we use
here
.
Privacy Overview
This website uses cookies to improve your experience while you navigate through the website. Out of these, the cookies that are categorized as necessary are stored on your browser as they are essential for the working of basic functionalities of the website. We also use third-party cookies that help us analyze and understand how you use this website. These cookies will be stored in your browser only with your consent. You also have the option to opt-out of these cookies. But opting out of some of these cookies may affect your browsing experience.