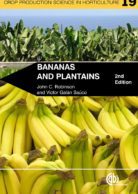 Bananas and Plantains
2nd Edition
By: John Robinson, South Africa, Víctor Galán Saúco, Instituto Canario de Investigaciones Agrarias, Tenerife
October 2010 | Paperback | 320 Pages | 9781845936587
October 2010 | ePDF 9781845937386 |
Description
Bananas and plantains are major fruit crops in the tropics and subtropics, making a vital contribution to the economies of many countries. In the last 15 years, substantial changes have occurred in banana production, among them the increased importance of fungal and viral diseases and their serious impact on Cavendish export cultivars, smallholder plantains and cooking bananas. Changes in production systems such as protected greenhouse cultivation, organic, fair-trade and integrated cultivation and their respective certification schemes have also become prominent. This book provides an accessible review of the scientific principles of banana production and how these relate to field practices. Revised and updated with expanded coverage of world trade statistics and policies, breeding of new cultivars in relation to disease resistance and markets, prospects for genetically-modified bananas and the increasing role of endophytes in controlling pests and diseases, this new edition is an essential resource for researchers and students in horticulture.
Table of contents
1: Distribution and Importance
2: Taxonomic Classification, Cultivars and Breeding
3: Morphological Characteristics and Plant Development
4: Climatic Requirements and Problems
5: Phenological and Physiological Responses
6: Site Selection, Soil Requirements and Soil Preparation
7: Establishing a Plantation
8: Systems of Cultivating Bananas and Product Certifications
9: Nutritional Requirements
10: Water Requirements and Irrigation
11: Horticultural Management
12: Diseases
13: Pests
14: Harvesting and Fruit Handling
15: Ripening, Biochemistry and Uses
Reviews
Have you read this book, or used it for one of your courses? We would love to hear your feedback. Email our reviews team to submit a review.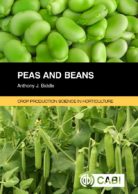 Peas and Beans
By: Anthony J Biddle
From
£46.15 | €61.50 | $76.90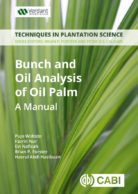 Bunch and Oil Analysis of Oil Palm
By: Pujo Widodo, Fazrin Nur, Evi Nafisah, Brian Forster, Hasrul Abdi Hasibuan
From
£20.50 | €25.65 | $30.75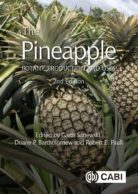 The Pineapple
Edited by: Garth M Sanewski, Duane Bartholomew, Robert E Paull
From
£117.90 | €153.75 | $194.75
Like most websites we use cookies. This is to ensure that we give you the best experience possible. Continuing to use
CABI.org
means you agree to our use of cookies. If you would like to, you can learn more about the cookies we use
here
.
Privacy Overview
This website uses cookies to improve your experience while you navigate through the website. Out of these, the cookies that are categorized as necessary are stored on your browser as they are essential for the working of basic functionalities of the website. We also use third-party cookies that help us analyze and understand how you use this website. These cookies will be stored in your browser only with your consent. You also have the option to opt-out of these cookies. But opting out of some of these cookies may affect your browsing experience.