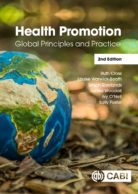 Health Promotion
Global Principles and Practice
2nd Edition
By: Ruth Cross, Leeds Beckett University, UK, Louise Warwick-Booth, Leeds Beckett University, UK, Simon Rowlands, Leeds Beckett University, UK, James Woodall, Leeds Beckett University, UK, Ivy O'Neil, formerly Leeds Beckett University, UK, Sally Foster, Leeds Beckett University, UK
December 2020 | ePub 9781789246155 | ePDF 9781789246148
December 2020 | Paperback | 240 Pages | 9781789245332
Description
Health promotion is a key mechanism in tackling the foremost health challenges faced by developing and developed nations. Covering key concepts, theory and practical aspects, this new edition continues to focus on the themes central to health promotion practice worldwide. Social determinants, equality and equity, policy and health, working in partnerships, sustainability, evaluation and evidence-based practice are detailed, and the critical application of health promotion to practice is outlined throughout the book.

Beginning with the foundations of this important area, in this new edition the authors then place greater emphasis on the role of power within health and communities. Drawing upon international settings and teaching experience in the global North and South, it finishes with a summary of the future directions of professional health promotion practice. Placing a strong emphasis on a global context, this book provides an accessible and engaging resource for postgraduate students of health promotion, public health nursing and related subjects, health practitioners and NGOs.
Table of contents
-: Introduction
1: The Foundations of Health Promotion
2: People, Power and Communities
3: Policies for the 21st Century
4: Health Communication
5: Professional Practice
6: Towards the Future of Health Promotion
Readership
Suitable for postgraduate and undergraduate students of health promotion.
Reviews
Have you read this book, or used it for one of your courses? We would love to hear your feedback. Email our reviews team to submit a review.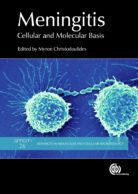 Meningitis
Edited by: Myron Christodoulides
From
$187.95 | £99.90 | €127.20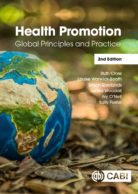 Health Promotion
By: Ruth Cross, Louise Warwick-Booth, Simon Rowlands, James Woodall, Ivy O'Neil, Sally Foster
From
$55.00 | £39.99 | €45.00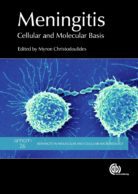 Meningitis
Edited by: Myron Christodoulides, Myron Christodoulides
From
$187.95 | £99.90 | €127.20
Like most websites we use cookies. This is to ensure that we give you the best experience possible. Continuing to use www.cabi.org means you agree to our use of cookies. If you would like to, you can learn more about the cookies we use here.