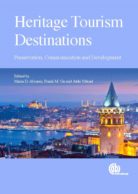 Heritage Tourism Destinations
Preservation, Communication and Development
Edited by: Maria Alvarez, Bogaziçi University, Turkey, Atila Yüksel, Didim Vocational School, Turkey, Frank Go, formerly Erasmus University, Netherlands
May 2016 | Hardback | 9781780646770
$148.30 | £90.15 | €116.40
Description
Heritage tourism is tied to myth making and stories; creative content that can be shared, stored, combined and manipulated, but that depends on a unique cultural or natural history. A significant section of the wider phenomenon that is cultural tourism, heritage tourism is a demand-driven industry that continues to be a subject of heated debate in academic circles. Beginning with an overview of the subject, this book considers the conservation and revitalization of heritage destinations, as well as the role local communities have in supporting an attraction. It then discusses product development and communication around the world, using new techniques such as social media and examples from food tourism and sporting events, before a final section reviews the planning and institutionalisation of heritage spaces. A timely conclusion subsequently considers the implications of developments such as globalisation, technological improvement and climate change upon these unique destinations. A valuable addition to the literature, this book is the first to bridge the gap between theory and practice, including the latest research and international case studies for researchers and practitioners in tourism and destination management.
Table of contents
:: Foreword
Part 1: – Heritage Tourism Destinations: Conservation, Revitalization and Community Involvement
1: Does the Culture of Context matter in Urban Regeneration Processes?
2: Social Memory and Identity in the Gentrifying Neighbourhood of Tophane (Istanbul)
3: Urban Archaeology and Community Engagement - The Küçükyali ArkeoPark in Istanbul

Part 2: – Heritage Tourism Destinations: Product Development and Communication

4: Developing Food Tourism through Collaborative Efforts within the Heritage Tourism Destination of Foça, Izmir
5: Heritage Sporting Events in the Territorial Development
6: A Social Media Approach to Evaluating Heritage Destination Perceptions: The Case of Istanbul
Part 3 – Heritage Tourism Destinations: Planning and Institutionalization
7: Theoretical Perspectives on World Heritage Management: Stewardship and Stakeholders
8: Cultural Heritage, Development, Employment: Territorial Vocation as a Rationalized Myth
9: Archaeological Heritage and Regional Development in Portugal
10: The Governance Dynamics in Italian State Museums
11: Taking Responsibility beyond Heritage. The Challenge of Integral Planning in the Cusco Valley, Peru
12:: Conclusions and Implications for Heritage Tourism Destinations
Readership
Suitable for researchers and practitioners in tourism and destination management.
Reviews
'Heritage Tourism Destinations book is a remarkable volume with an interesting combination of research, hypotheses and literature reviews plus a healthy dose of 'how-to' advice for practitioners...This volume achieves what it is set out to accomplish and provides a deep view of heritage tourism, and bridges the gap between theory and practice.' 'The book can be recommended for both undergraduate and postgraduate students to support students' studying heritage tourism and related topics. The book has also a useful set of contributors for practitioners that industry readers will find interesting'. - Roya Rahimi, University of Wolverhampton , UK
Editor Bio
Maria D. Alvarez is an Associate Professor of Tourism Marketing at the Department of Tourism Administration of Bogaziçi University in Istanbul, Turkey. She is also currently the director of the Bogaziçi University Tourism Administration and Research Centre, and has participated in several destination development and research projects in Turkey, financed by organizations such as UNWTO, UNDP, Thrace Regional Development Agency, etc. Dr. Alvarez also serves in the editorial board of six academic journals and has co-edited a book on tourism as an instrument for development (forthcoming in Elsevier). She has published in leading academic tourism journals, including Annals of Tourism Research, Tourism Management, Current Issues in Tourism, International Journal of Tourism Research, Journal of Travel and Tourism Marketing, International Journal of Culture, Tourism and Hospitality Research, Journal of Hospitality Marketing and Management, Anatolia: An International Journal of Tourism and Hospitality Research, Pasos: Journal of Tourism and Cultural Heritage and Tourism Review. Her current research interests include tourist behavior, destination marketing and e-marketing.
Atila Yüksel, PhD, is Professor of Marketing at the University of Adnan Menderes, Turkey. He serves on the editorial board of ten international scientific journals and he is the co-founding editor of Journal of Travel and Hospitality Management, and the editor of Journal of Travel and Tourism Research. He has published, both independently and in co-authorship, in the Journal of Tourism Management, Journal of Hospitality and Tourism Research, Journal of Travel and Tourism Marketing, Cornell Quarterly, Annals of Tourism Research, Journal of Quality Assurance in Tourism and Hospitality, and Journal of Vacation Marketing. He has co-authored four books and he is the editor of "Tourist Satisfaction and Complaining Behavior: Measurement and management issues in the hospitality and tourism industry". He has directed international projects and served as a consultant to Chamber of Commerce. Professor Yuksel's research interests are in tourism planning, destination management, services marketing, and customer relationship management.
Frank M. Go was professor emeritus of the Erasmus University where he held the Bewetour chair of tourism marketing at the Rotterdam School of Management, and served as member of Erasmus@Work which develops insights into new ways of working and has received the prestigious ERIM Impact Award, and serves on the Advisory Board of Media Tenor and Customer Connection. Prior to 1996 he served as professor and Head of Department at Hong Kong Polytechnic University, Haskayne School of Business, University of Calgary, and Ryerson University, Toronto, Canada. An editorial board member of eight international journals, he published independently and in co-authorship in, amongst others, the Economist Intelligence Unit publications, Journal of Brand Management, Journal of Place Branding and Public Diplomacy, Journal of Travel Research, Journal of Travel and Tourism Marketing, Annals of Tourism Research, Tourism Management, Information Technology & Tourism. His present research interests in relation to service dominant logic, the role of heritage in innovation, governance of brand identity/image, event marketing and partnered sponsorship. He has served as consultant, adviser and researcher to the private and public sector, including Microsoft, IATA, Quality Lodgings. Frank was invited as a speaker and conference chairman at events in more than 50 countries. He was co-editor of the International Place Branding Yearbook series (2010, 2011 and 2012) and co-author of Place Branding (2009) all issued by Palgrave-McMillan, London and Innovation and Entrepreneurship Strategies and Processes for Success in Tourism, published by Erich Schmidt Verlag, Berlin. He held a PhD from the Faculty of Economics and Econometrics, University of Amsterdam.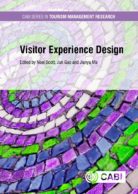 Visitor Experience Design
Edited by: Noel Scott, Jun Gao, Jianyu Ma
$144.00 | £87.50 | €113.00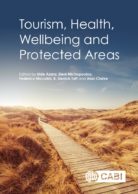 Tourism, Health, Wellbeing and Protected Areas
Edited by: Iride Azara, Eleni Michopoulou, Federico Niccolini, B Derrick Taff, Alan Clarke
$140.00 | £85.00 | €110.00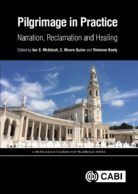 Pilgrimage in Practice
Edited by: Ian S. McIntosh, E. Moore Quinn, Vivienne Keely
Like most websites we use cookies. This is to ensure that we give you the best experience possible. Continuing to use www.cabi.org means you agree to our use of cookies. If you would like to, you can learn more about the cookies we use here.