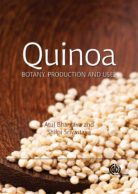 Quinoa
Botany, Production and Uses
By: Atul Bhargava, Amity University Uttar Pradesh [Lucknow Campus], India, Shilpi Srivastava, Amity University Uttar Pradesh [Lucknow Campus], India
September 2013 | Hardback | 264 Pages | 9781780642260
September 2013 | ePDF 9781780642277 | ePub 9781789244427
Series : Botany, Production and Uses
£102.40 | €130.40 | $192.65
Description
* Quinoa is an invaluable crop, highlighted by the FAO as one of the world's main crops for future food security
* Timely publication – The year 2013 has been declared "The International Year of the Quinoa" (IYQ), recognizing the Andean indigenous peoples, who have maintained, controlled, protected and preserved quinoa as food for present and future generations thanks to their traditional knowledge and practices of living well in harmony with mother earth and nature.
* Covers the history, phylogeny and systematics, botany and agrotechnology
Table of contents
1: Preface
PART I: Introduction and History
2: Introduction
3: Historical Perspectives and Domestication
4: Distribution
PART II: Phylogeny and Systematics
5: Taxonomy
6: Cytology and Genome Size
PART III: Botany and Agrotechnology
7: Botany
8: Crop Production and Management
9: Stress Tolerance
10: Diseases and Pests
11: Breeding
12: Molecular Studies
PART IV: Qualitative Aspects, Economics and Marketing
13: Chemistry
14: Saponins
15: Transparency from Production to Consumption: New Challenges for the Quinoa Market Chain
Readership
The first comprehensive review of one of the world's most important crops for future food security.
Reviews
Have you read this book, or used it for one of your courses? We would love to hear your feedback. Email our reviews team to submit a review.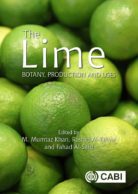 Lime, The
Edited by: M Mumtaz Khan, Rashid Al-Yahyai, Fahad Al-Said
From
£100.45 | €132.15 | $169.15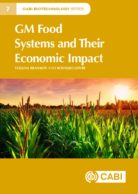 GM Food Systems and Their Economic Impact
By: Tatjana Brankov, Koviljko Lovre
From
£46.15 | €51.25 | $61.50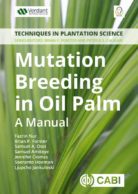 Mutation Breeding in Oil Palm
By: Fazrin Nur, Brian Forster, Samual A. Osei, Samuel Amiteye, Jennifer Ciomas, Soeranto Hoeman, Ljupcho Jankuloski
From
£20.50 | €25.65 | $30.75
Like most websites we use cookies. This is to ensure that we give you the best experience possible. Continuing to use
CABI.org
means you agree to our use of cookies. If you would like to, you can learn more about the cookies we use
here
.
Privacy Overview
This website uses cookies to improve your experience while you navigate through the website. Out of these, the cookies that are categorized as necessary are stored on your browser as they are essential for the working of basic functionalities of the website. We also use third-party cookies that help us analyze and understand how you use this website. These cookies will be stored in your browser only with your consent. You also have the option to opt-out of these cookies. But opting out of some of these cookies may affect your browsing experience.