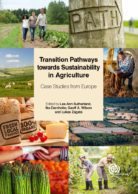 Transition Pathways towards Sustainability in Agriculture
Case Studies from Europe
Edited by: Lee-Ann Sutherland, James Hutton Institute, Ika Darnhofer, University of Natural Resources and Life Sciences, Austria, Geoff Wilson, University of Plymouth, UK, Lukas Zagata
November 2014 | Hardback | 246 Pages | 9781780642192
October 2019 | Paperback | 244 Pages | 9781786395474
November 2014 | ePDF 9781780642208 | ePub 9781789244649
£87.65 | €114.80 | $164.95
Description
This book focuses on understanding farming transition pathways towards sustainability, using case studies from Europe. It assesses the utility of the multi-level perspective in transition theory for addressing contemporary issues and identifies future research needs, making it an essential read for researchers of rural or agricultural change.
Table of contents
I: Contributors
II: Glossary
III: Acknowledgements
1: Introduction
2: Socio-technical transitions in farming: key concepts
3: Understanding the diversity of rural areas
4: Utilising the multi-level perspective in empirical field research:methodological considerations
5: Lifestyle farming: countryside consumption and transition towards new farming models
6: More than just a factor in transition processes? The role of collaboration in agriculture
7: High nature value farming: environmental practices for rural sustainability
8: Transition processes and natural resource management
9: On-farm renewable energy: a 'classic case' of technological transition
10: 'The missing actor': alternative agri-food networks and the resistance of key regime actors
11: Local quality and certification schemes as new forms of governance in sustainability transitions
12: Transdisciplinarity in deriving sustainability pathways for agriculture
13: Conceptual insights derived from case studies on 'emerging transitions' in farming
14: Conclusions
Reviews
This valuable book highlights not only ways to transform European agriculture but also the research process itself
Sustainable Crop Disease Management using Natural Products
Edited by: Sangeetha Ganesan, Kurucheve Vadivel, Jayaraj Jayaraman
From
£61.50 | €71.75 | $82.00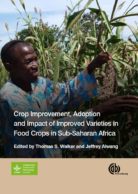 Crop Improvement, Adoption and Impact of Improved Varieties in Food Crops in Sub-Saharan Africa
Edited by: Thomas S. Walker, Jeffrey Alwang
From
£141.45 | €186.85 | $271.90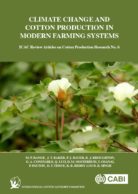 Climate Change and Cotton Production in Modern Farming Systems
By: Michael P Bange, J. Baker, P. Bauer, K. J. Broughton, G. Constable, Q. Luo, D. M. Oosterhuis, Y. Osanai, P. Payton, D. T. Tissue, K Reddy, B. K. Singh
From
£36.90 | €47.50 | $63.35
Like most websites we use cookies. This is to ensure that we give you the best experience possible. Continuing to use
CABI.org
means you agree to our use of cookies. If you would like to, you can learn more about the cookies we use
here
.
Privacy Overview
This website uses cookies to improve your experience while you navigate through the website. Out of these, the cookies that are categorized as necessary are stored on your browser as they are essential for the working of basic functionalities of the website. We also use third-party cookies that help us analyze and understand how you use this website. These cookies will be stored in your browser only with your consent. You also have the option to opt-out of these cookies. But opting out of some of these cookies may affect your browsing experience.