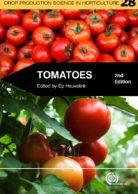 Tomatoes
2nd Edition
Edited by: Ep Heuvelink, Wageningen University and Research, The Netherlands
August 2018 | Paperback | 388 Pages | 9781780641935
August 2018 | ePDF 9781780641942 | ePub 9781786394125
Description
This new edition of a successful, practical book provides a comprehensive and accessible overview of all aspects of the production of the tomato crop, within the context of the global tomato industry. Tomatoes are one of the most important horticultural crops in both temperate and tropical regions and this book explores our current knowledge of the scientific principles underlying their biology and production.

Tomatoes 2nd Edition covers genetics and breeding, developmental processes, crop growth and yield, fruit ripening and quality, irrigation and fertilisation, crop protection, production in the open field, greenhouse production, and postharvest biology and handling. It has been updated to:

reflect advances in the field, such as developments in molecular plant breeding, crop and product physiology, and production systems.
include a new chapter on organic tomato production.
present photos in full colour throughout.

Authored by an international team of experts, this book is essential for growers, extension workers, industry personnel, and horticulture students and lecturers.
Table of contents
1: The Global Tomato Industry
2: Genetics and Breeding
3: Developmental Processes
4: Crop Growth and Yield
5: Fruit Quality
6: Irrigation and Fertilization
7: Crop Protection: Pest and Disease Management
8: Production in Open Field
9: Greenhouse Tomato Production
10: Postharvest Biology and Handling of Tomatoes
11: Organic Tomato
Reviews
Have you read this book, or used it for one of your courses? We would love to hear your feedback. Email our reviews team to submit a review.
Ep Heuvelink has over 30 years of experience in scientific research and education in greenhouse crops. He is associate professor in the Horticulture and Product Physiology group of Wageningen University & Research. His expertise is greenhouse crop physiology and crop simulation. He supervised over 120 MSc thesis students and is copromotor of 26 PhD students. Ep is frequently invited as a keynote speaker at international symposia and teaches advanced intensive courses on greenhouse production, crop physiology and crop modelling all over the world. He is a teacher in the Wageningen Summerschool on Greenhouse Horticulture and has (co-)authored 100 papers in refereed scientific journals, over 150 papers in professional journals and 6 books.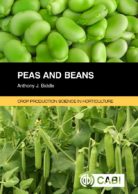 Peas and Beans
By: Anthony J Biddle
From
£45.00 | €60.00 | $75.00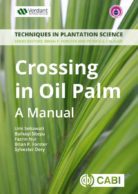 Crossing in Oil Palm
By: Umi Setiawati, Baihaqi Sitepu, Fazrin Nur, Brian Forster, Sylvester Dery
From
£19.99 | €25.00 | $30.00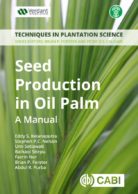 Seed Production in Oil Palm
By: Eddy S Kelanaputra, Stephen P. C. Nelson, Umi Setiawati, Baihaqi Sitepu, Fazrin Nur, Brian Forster, Abdul R. Purba
From
£19.99 | €25.00 | $30.00
Like most websites we use cookies. This is to ensure that we give you the best experience possible. Continuing to use
CABI.org
means you agree to our use of cookies. If you would like to, you can learn more about the cookies we use
here
.
Privacy Overview
This website uses cookies to improve your experience while you navigate through the website. Out of these, the cookies that are categorized as necessary are stored on your browser as they are essential for the working of basic functionalities of the website. We also use third-party cookies that help us analyze and understand how you use this website. These cookies will be stored in your browser only with your consent. You also have the option to opt-out of these cookies. But opting out of some of these cookies may affect your browsing experience.