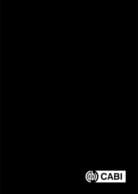 Insects on Palms
By: Forrest Howard, University of Florida, USA, Robin Giblin-Davis, University of Florida, USA, David Moore, CABI Bioscience, Ascot, UK, Reynaldo Abad, Dole Food Company, Philippines
June 2001 | ePDF 9780851997056
June 2001 | Hardback | 400 Pages | 9780851993263
£132.85 | €176.10 | $253.40
Description
Palms constitute one of the largest botanical families, and include some of the world's most important economic plants. They are also unequalled as outdoor and indoor ornamental plants, and include many species that are essential components of the ecosystems of tropical and other warm regions. This book reviews the inter-relationships between palms and insects, emphasising the similarities in different world regions. The host plants, distribution, and bionomics of representative insects are discussed according to their feeding sites on palms (foliage, flowers, fruits, and stems) and their taxonomic groups. Host and distribution records for the most extensively represented insect families on palms are tabulated. Pest management and field techniques are also covered. This book is recommended reading for tropical biologists and agriculturalists, including entomologists, horticulturists and tropical ecologists as well as palm nursery growers, managers and enthusiasts.
Table of contents
1: The animal class Insecta and the plant family Palmae, Forrest W Howard
2: Defoliators on palms
3: Lepidoptera, Forrest W Howard and Reynaldo G Abad
4: Coleoptera, Forrest W Howard and Reynaldo G Abad
5: Orthoptera, Dave Moore and Forrest W Howard
6: Phasmida and Hymenoptera, Forrest W Howard
7: Sap-feeders on palms, Forrest W Howard
8: Hemiptera: Heteroptera, Forrest W Howard
9: Hemiptera: Auchenorrhyncha, Forrest W Howard and Michael R Wilson, National Museum of Wales, Cardiff
10: Hemiptera: Sternorrhyncha, Forrest W Howard
11: Thysanoptera, Forrest W Howard
12: Acari, Dave Moore and Forrest W Howard
13: Insects of palm flowers and fruits, Dave Moore
14: Borers of palms, Robin M Giblin-Davis
15: Population regulation of palm pests, Dave Moore
16: Principles of insect pest control on palms, Forrest W Howard
17: Field techniques for studies of palm insects, Forrest W Howard
Reviews
Have you read this book, or used it for one of your courses? We would love to hear your feedback. Email our reviews team to submit a review.
Like most websites we use cookies. This is to ensure that we give you the best experience possible. Continuing to use
CABI.org
means you agree to our use of cookies. If you would like to, you can learn more about the cookies we use
here
.
Privacy Overview
This website uses cookies to improve your experience while you navigate through the website. Out of these, the cookies that are categorized as necessary are stored on your browser as they are essential for the working of basic functionalities of the website. We also use third-party cookies that help us analyze and understand how you use this website. These cookies will be stored in your browser only with your consent. You also have the option to opt-out of these cookies. But opting out of some of these cookies may affect your browsing experience.