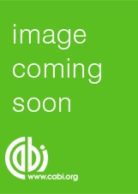 Cultural Attractions and European Tourism
Edited by: Greg Richards, Tourism Research and Marketing, Barcelona, Spain
March 2001 | Hardback | 272 Pages | 9780851994406
$165.80 | £88.00 | €115.35
Description
Cultural tourism has been identified as one of the most important of the global tourism markets. Europe hosts a vast treasure house of cultural attractions and the level of competition between cities, regions and nations to attract cultural tourists is increasing. This book reviews the cultural tourism market in Europe, based on recent surveys. It analyses the way in which cultural attractions are produced for and used by cultural tourists and pays attention to specific types of cultural attractions including museums, art galleries, monuments and heritage attractions and the management, marketing and cultural issues surrounding them.
Table of contents
Part One: Development of Cultural Tourism and Cultural Attractions
1: The Development of Cultural Tourism in Europe, Greg Richards, Tilberg University, Tilberg,The Netherlands
2: The Market for Cultural Attractions, Greg Richards
3: The Experience Industry and the Creation of Attractions, Greg Richards
4: The Cultural Attraction Distribution System, Greg Richards, Saskia Goedhart, L A Group, Amsterdam, The Netherlands and Carla Herrijgers, Pelikaan Reizen, Zevenbergen, The Netherlands
Part Two: Case Studies of European Cultural Attractions
5: The Bonnefanten Museum, Maastricht, Wil Munsters, Hoge Hotelschool Maastricht, Maastricht, The Netherlands
6: Urban Regeneration and Glasgow's Galleries with Particular Reference to The Burrell Collection,David Leslie, Glasgow Caledonian University, Glasgow, UK
7: Clonmacnoise: a Monastic Site, Burial Ground and Tourist Attraction, Frances McGettigan and Kevin Burns, Althone Insitute of Technology, Althone, Ireland
8: Cultural Heritage Sites and Their Visitors: Too Many For Too Few?, Sue Berry and Graham Shephard University of Brighton, Eastbourne UK
9: Urban Heritage Tourism: Globalization and Localization, Michael Green, Loughborough University,
10: The Budapest Spring Festival - a Festival for Hungarians?, László Puczkó and Tamara Rátz, Tourism Research Centre, Budapest, Hungary
11: The Consumption of Cultural Tourism in Poland, Barbara Marciszewska, University School of Physical Education, Wiejska, Poland
12: Creative Industries as Milieu of Innovation: The Westergasfabriek, Amsterdam, Caro Bonink, Caro Consulting, Amsterdam, The Netherlands and Erik Hitters, Erasmus University, Rotterdam, The Netherlands
13: European Cultural Attractions: Trends and Prospects, Greg Richards
Reviews
"Within this important text, Richards has shown a penchant for posing incisive questions on discourses of 'high' and 'low' culture (and non-culture), successfully exploring why culture has become a commodifiable element of European attractions." Nigel Morpeth, Hospitality Management (21) 2002 "Overall this is a book that has much to recommend it to students of cultural and heritage tourism not only in Europe but also those in countries that are influenced by European conceptions of heritage and cultural attractions. The book is generally well written and well referenced and poses substantial questions regarding the commodification of culture and visitor management in a manner that should be attractive to both graduate and undergraduate courses in tourism and heritage management." Michael James, Journal of Sustainable Tourism, 13(4), 2005
Editor Bio
is Professor of Leisure Studies at Tilburg University in the Netherlands. He has led the ATLAS Cultural Tourism Project since its inception in 1991 and published widely in this field, including Cultural Tourism in Europe (1996), Cultural Attractions and European Tourism (2001), Tourism, Creativty and Development (2007), Cultural Tourism: Global and Local Perspectives and Eventful Cities: Cultural Management and Urban Regeneration (2010).
Like most websites we use cookies. This is to ensure that we give you the best experience possible. Continuing to use www.cabi.org means you agree to our use of cookies. If you would like to, you can learn more about the cookies we use here.